Heather Stiff, MD
Assistant Professor
Location
Eye Institute - Froedtert Hospital
925 North 87th Street
Milwaukee, WI 53226
Specialties
Pediatric Ophthalmology
Ophthalmology
Eye Institute
Being an ophthalmologist allows me the great pleasure of making significant differences in the quality of life of my patients. Whether it be performing surgery to correct double vision and eye misalignment, or prescribing glasses and patching therapy for a child with amblyopia, I feel honored to care for each and every one of my patients. I highly value communication and make it a priority to educate and thoroughly discuss a diagnosis so that the patient can be an active participant in the treatment plan. I enjoy forming strong relationships with my patients as we go through the journey of their care together, as a team.
Overview
Diseases and Conditions
Retinopathy of Prematurity
Crossed Eye
Lazy Eye
Nasolacrimal Duct Obstruction
Pediatric Cataracts
Adult Strabismus
Treatments and Services
Botox Injections
Strabismus Surgery
Pediatric Cataract Surgery
Nasolacrimal Duct Probing and Stenting
Patients Ages Seen
Infant
Child
Adolescent
Adult
Senior
Hospital Affiliations
Froedtert Hospital – Milwaukee
Children's Wisconsin - Milwaukee – Milwaukee
Surgicenter of Greater Milwaukee – Milwaukee
Clinic Locations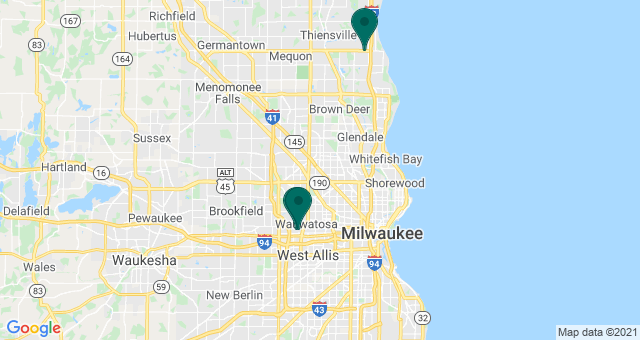 Biography
Dr. Heather A. Stiff is a board-certified ophthalmologist who completed fellowship training in pediatric ophthalmology and adult strabismus at the University of Iowa. She was born and raised in Columbus, Ohio and received her undergraduate degree from Hope College in Holland, Michigan. She then returned to Columbus for her medical school training at Ohio State University College of Medicine. She went on to complete her internship, residency, and fellowship at the University of Iowa Hospitals and Clinics. Dr. Stiff is excited to continue her career at Froedtert and the Medical College of Wisconsin. She will be actively involved in patient care, as well as education and research within the department of ophthalmology.
Education and Training
Doctor of Medicine - The Ohio State University - Columbus, OH (2016)
Integrated Internship - Department of Internal Medicine - University of Iowa Hospitals and Clinics - Iowa City, IA (2016-2017)
Residency in Ophthalmology - University of Iowa Hospitals and Clinics - Iowa City, IA (2017-2020)
Fellowship in Pediatric Ophthalmology and Strabismus - University of Iowa Hospitals and Clinics - Iowa City, IA (2020-2021)