John D. Suson, MD
Assistant Professor
Location
Eye Institute - Froedtert Hospital
925 North 87th Street
Milwaukee, WI 53226
Eye Specialists - Glendale
LASIK
New & Established Patients Call
I have been serving the eye care needs of patients in the Milwaukee area since 1993. Patient care begins by creating a relationship of trust and mutual respect. From there, determining the best course of treatment is a multistep process: listening to the patient, evaluating their condition, educating them on treatment options and formulating a plan of action suited to the particular individual and their support system. At times, this means referring the patient to a different provider for more specialized care. Being part of the Medical College of Wisconsin affords my patients access to a world-class team of subspecialists in all areas of eye care. My focus is on ensuring that the patients' vision needs are met.
Overview
Diseases and Conditions
Cataracts
Glaucoma
Diabetic Eye Disease
Refractive Error
Treatments and Services
Comprehensive Ophthalmology
Cataract Surgery
Refractive Eye Surgery (LASIK, PRK)
Vision Correction
Diabetic Eye Exams
Clinic Locations
Eye Specialists – Glendale
377 W. River Woods Pkwy. Suite 100
Glendale, WI 53212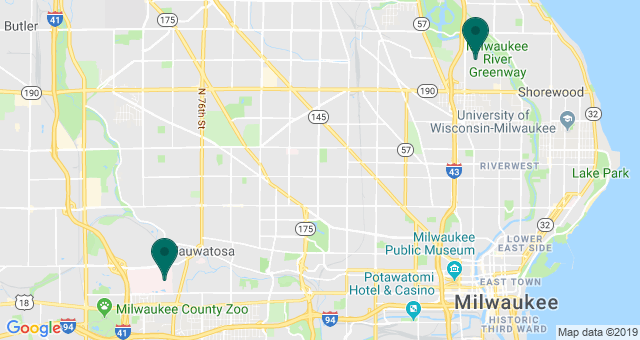 Biography
Dr. Suson is a comprehensive ophthalmologist with extensive experience in cataract surgery, advanced technology lens implantation and laser vision correction surgery (LASIK). (Learn more on his website). After graduating summa cum laude from Marquette University with a bachelor's degree in chemistry, Dr. Suson attended medical school at the Medical College of Wisconsin (MCW), where he graduated with honors in research. He completed his residency in ophthalmology at the MCW Eye Institute, where he served as chief resident in his final year. Before joining the MCW faculty, Dr. Suson was in private practice for 20 years with Suson Eye Specialists in Milwaukee, an independent practice founded by his father, Dr. Elieser Suson, who was one of the first faculty members of the Department of Ophthalmology at MCW. Dr. John Suson joined the Department of Ophthalmology & Visual Sciences at MCW as an assistant professor in March 2017.
Education and Training
Doctor of Medicine - Medical College of Wisconsin - Milwaukee, WI (1992)
Internship - St. Luke's Medical Center - Milwaukee, WI (1992-1993)
Residency in Ophthalmology - The Eye Institute - The Medical College of Wisconsin - Milwaukee, WI (1993-1996)