Geoffrey Owen Wilkes, MD
Assistant Professor
Location
Eye Institute - Froedtert Hospital
925 North 87th Street
Milwaukee, WI 53226
Eye Institute
As an ophthalmologist, the only thing more important to me than treating eyes is treating patients. My approach to patient care starts with educating a patient about their particular eye disorder, followed by working with the patient to formulate a treatment plan that will best suit them. I am well connected to a large pool of excellent ophthalmology subspecialists at the Eye Institute and never hesitate to refer my patients to other physicians should the appropriate treatment lie outside my scope of practice. My patients' well-being and the best possible care for their eyes are always my top priorities.
Overview
Treatments and Services
Comprehensive Ophthalmology
Cataract Surgery
Hospital Affiliations
Froedtert Hospital – Milwaukee
Zablocki VA Medical Center – Milwaukee
Clinic Locations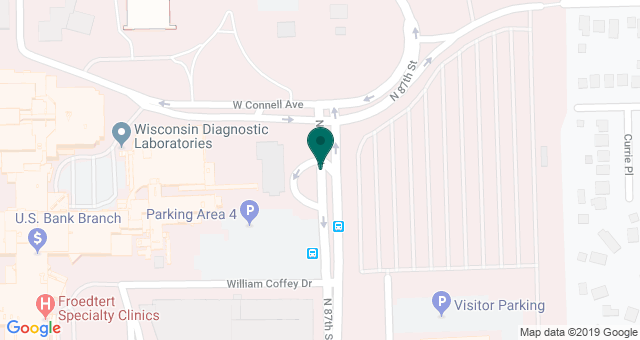 Biography
Dr. Geoff Wilkes is a comprehensive ophthalmologist with a special interest in cataracts and intraocular lens implant surgery. He earned his bachelor's degree from the University of Wisconsin-Madison and his medical degree from the University of Michigan Medical School. After completing a transitional year internship at Aurora St. Luke's Medical Center in Milwaukee, Dr. Wilkes moved to San Francisco to complete his ophthalmology residency at the California Pacific Medical Center. Dr. Wilkes was raised in Mukwonago, Wisconsin, and is truly delighted to have returned to the Milwaukee area to serve in the communities he has always considered home. He is a patient-focused physician who strives to serve all those that enter his clinics and operating rooms with compassionate, professional and honest care of the highest quality.
Education and Training
Doctor of Medicine - University of Michigan - Ann Arbor, MI (2008)
Transitional Year Internship - Aurora St. Luke's Hospital - Milwaukee, WI (2008-2009)
Residency in Ophthalmology - California Pacific Medical Center - San Francisco, CA (2010-2013)