Stuart J. Wong, MD
Center Director, Professor
Location
Cancer Center - Froedtert Hospital
8800 West Doyne Ave.
Milwaukee, WI 53226
Cancer Center - Froedtert Hospital
Overview
Hospital Affiliations
Froedtert Hospital – Milwaukee
Board Certifications
Internal Medicine
Medical Oncology
Clinic Locations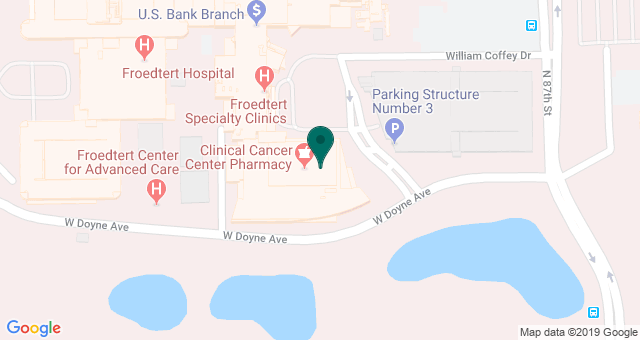 Biography
Stuart Wong is a Professor of Medicine in the Division of Neoplastic Diseases, Department of Medicine, at the Medical College of Wisconsin.
After earning a BA in Mathematics at Occidental College in Los Angeles, and an MD at the Medical College of Wisconsin, Dr. Wong completed an internship and residency in Internal Medicine, and Fellowship in Medical Oncology, also at the Medical College of Wisconsin.
Dr. Wong is a member of the American Society of Clinical Oncology, the National Cancer Institute Head and Neck Steering Committee, Eastern Cooperative Oncology Group, and the Radiation Oncology Group where he serves as the Co-Chair of the Head and Neck Committee, and the Medical Oncology Committee. He is principal investigator or co-principal investigator of several regional and national therapeutic clinical trials that evaluate the activity of chemotherapeutic agents, combined-modality therapies, and chemoprevention in head and neck cancer.
Dr. Wong serves on the Editorial Boards of Journal of Clinical Oncology, and is a reviewer for several journals including International Journal of Radiation Oncology*Biology*Physics, Cancer Chemotherapy and Pharmacology, Head and Neck, and UpToDate. Dr. Wong is the author or co-author of 45 published articles, book chapters, reviews, and abstracts involving the chemotherapy and radiation therapy, with a particular emphasis on head and neck cancer. His clinical areas of interest include head and neck cancer, skin cancer, and distal gastrointestinal tract cancers.
Education and Training
Doctor of Medicine - Medical College of Wisconsin - Milwaukee, WI (1990)
Residency - Medical College of Wisconsin - Milwaukee, WI (1993)
Fellowship in Hematology & Oncology - Medical College of Wisconsin Affiliated Hospitals - Milwaukee, WI (1994-1998)