Tina W F Yen, MD, MS, FACS, FSSO
Professor
Location
Breast Care Center - Cancer Center - Froedtert Hospital
8800 West Doyne Ave.
Milwaukee, WI 53226
Specialties
Endocrine Surgery
Surgical Oncology
General Surgery
New & Established Patients Call
New Patient Appointments - Benign Breast
New Patient Appointments-Endocrine
I believe that the care of every patient should be tailored to his/her disease process, other medical conditions, and goals of treatment. My philosophy is to provide multidisciplinary care that offers patients all available options, including the most recent treatment advances and participation in clinical trials. The end result is an individualized treatment plan that addresses the disease but also values each patient's unique perspective regarding care.
Overview
Diseases and Conditions
Breast Cancer
Breast Diseases
Graves' Disease
Hyperparathyroidism
Multinodular Goiter
Parathyroid Adenoma
Thyroid Cancer
Thyroid Disease
Treatments and Services
Breast Surgery
Parathyroid Surgery
Parathyroidectomy
Thyroid Surgery
Thyroidectomy
Lumpectomy
Mastectomy
Sentinel Lymph Node Biopsy (SLNB)
Axillary Surgery
Virtual Visit
Hospital Affiliations
Froedtert Hospital – Milwaukee
Clinic Locations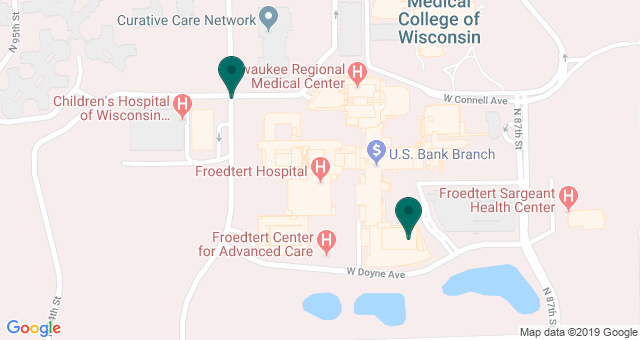 Biography
Dr. Yen, Professor of Surgery, is a native of Hanover, NH, graduated salutatorian from Dartmouth College, received her medical degree from Harvard Medical School and joined the Medical College of Wisconsin in 2004, after completing her surgical oncology fellowship at The University of Texas MD Anderson Cancer Center. She obtained her MS degree in Epidemiology shortly after joining MCW. Her clinical practice is devoted solely to caring for patients with breast cancer and tumors of the endocrine system (thyroid and parathyroid). At MCW, she is the Service Chief for Breast and Endocrine Surgery at Froedtert Hospital and Associate Program Director for the Complex General Surgical Oncology Fellowship program. She is actively involved in multiple surgical societies, holding committee and leadership positions in the American College of Surgeons, Society of Surgical Oncology, American Association of Endocrine Surgeons, Society of University Surgeons, and Central Surgical Association.
Dr. Yen's research program is also devoted to breast cancer and endocrine surgery. Her health services research program in breast cancer focuses on quality of care, disparities in care, and the processes, patterns and outcomes of care. Past and current projects include lymphedema incidence and risk factors (funded by an NIH K07 Career Development Award), variation in extent of axillary surgery by surgeon and hospital factors, variation in breast cancer processes of care by hospital volume and understanding the use of advanced practice providers in the outpatient clinic setting. Her work has been funded by the National Cancer Institute and various foundation, society and institutional grants. In addition, she is the Co-Director of the MCW Cancer Center Geospatial, Epidemiology and Outcomes Shared Resource and serves as MCW's principal investigator for the Alliance for Clinical Trials in Oncology, a national clinical trials network sponsored by the National Cancer Institute.
Education and Training
Doctor of Medicine - Harvard Medical School - Boston, MA (1995)
Residency in General Surgery - University of Washington Affiliated Hospitals - Seattle, WA (1995-2002)
Fellowship in Surgical Oncology - M. D. Anderson Cancer Center - Houston, TX (2002-2004)
Master of Science in Epidemiology - Medical College of Wisconsin - Milwaukee, WI (2006)