Joseph Zenga, MD
Chief, Assistant Professor
Location
Cancer Center - Froedtert Hospital
8800 West Doyne Ave.
Milwaukee, WI 53226
Specialties
Otolaryngology
Head and Neck Surgery
Cancer Center - Froedtert Hospital
The diagnosis of head and neck cancer can be overwhelming for patients and families. I believe that every patient deserves compassionate and comprehensive care with a clear and detailed explanation of all available treatment options. I personally strive to help each patient navigate these complex treatment decisions as an individual, to enable them to make the best choices for themselves and their families. Our multi-disciplinary management team offers truly comprehensive cancer care, to achieve the best possible outcomes of cancer treatment, to optimize function and quality of life after therapy, and provide the needed support in the months and years that follow.
Overview
Diseases and Conditions
Head and Neck Cancer
Parotid and Salivary Gland Tumors
Skull Base Tumors
Oral Cancer
Laryngeal Cancer
Lip Cancer
Melanoma of the Head and Neck
Skin Cancer of the Head and Neck
Sinus Cancer
Tonsil Cancer
Treatments and Services
Anterior Skull Base Surgery
Head and Neck Reconstructive Surgery
Laryngotracheal Reconstruction
Transoral Robotic Surgery
Transoral Laser Microsurgery
Parathyroid and Thyroid Surgery
Head and Neck Surgical Oncology and Reconstruction
Virtual Visit
Patients Ages Seen
Infant
Child
Adolescent
Adult
Senior
Hospital Affiliations
Froedtert Hospital – Milwaukee
Board Certifications
Head and Neck Surgery
Otolaryngology
Clinic Locations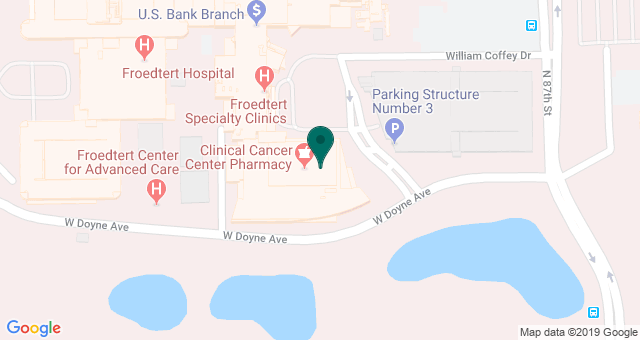 Biography
Dr. Zenga obtained his undergraduate degree at Cornell University and attended Washington University in Saint Louis where he earned an MD degree and completed an Otolaryngology-Head and Neck Surgery residency. He subsequently completed a fellowship in Head and Neck Surgical Oncology, Skullbase Surgery, and Microvascular Reconstruction at Massachusetts Eye and Ear Infirmary/Harvard Medical School. His fellowship training focused heavily on both complex free tissue reconstruction and minimally invasive surgery with the use of surgical robots. His research interests include optimizing management of HPV-related oropharyngeal cancer, as well as maximizing functional outcomes and quality of life after reconstructive surgery.
Education and Training
Doctor of Medicine - Washington University School of Medicine - St. Louis, MO (2012)
Fellowship in Head and Neck Surgical Oncology, Skullbase Surgery, and Microvascular Reconstruction - Massachusetts Eye and Ear Infirmary/Harvard Medical School - Boston, MA (2017-2018)
Residency in Otolaryngology-Head and Neck Surgery - Barnes-Jewish Hospital/Washington University - Saint Louis, MO (2013-2017)