Nathan Zwagerman, MD, FAANS
Associate Professor
Location
Neuroscience Center – Specialty Clinics
900 N. 92nd St.
Milwaukee, WI 53226
Neurosciences – Froedtert Hospital Clinic
I believe that treating patients is more than simply treating the problem they present with. Patients often come to my clinic with a new diagnosis and with complex histories that make each patient unique. The best way to treat each patient is to discover what is important in their lives, educate about the presenting problem, and formulate a treatment strategy that takes all of these things together to arrive at a treatment plan. Each patient needs to be evaluated independently to arrive at a unique treatment for each patient.
Overview
Diseases and Conditions
Acoustic Neuroma
Brain Tumors
Cushing's Syndrome
Normal Pressure Hydrocephalus
Pituitary Tumors
Hemifacial Spasm
Trigeminal Neuralgia
Peripheral Nerve Disorders
Meningioma
Arachnoid Cyst
Dermoid Cyst
Craniopharyngioma
Schwannoma
Pineal Cysts
Epidermoid Cysts
Encephalocele
Colloid Cyst
Treatments and Services
Gamma Knife Surgery
Minimally Invasive Surgery
Microvascular Decompression
Skull Base Tumor Surgery
Endonasal Endoscopic Skull Base Surgery
Skull Base Surgery
Minimally Invasive Cranial Surgery
Multi-Corridor Surgery
Cushing's Surgery
Virtual Visit
CSF Leak Repair
Patients Ages Seen
Infant
Child
Adolescent
Adult
Senior
Hospital Affiliations
Froedtert Hospital – Milwaukee
Froedtert Menomonee Falls Hospital – Menomonee Falls
Clinic Locations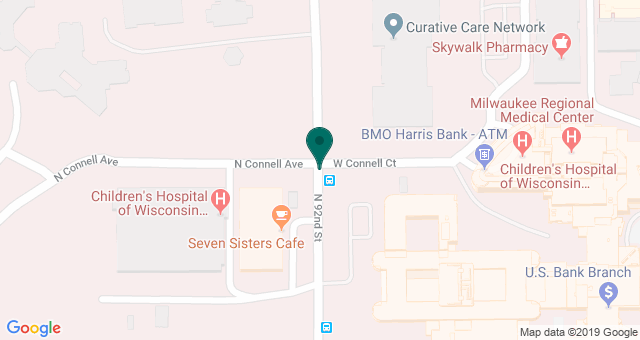 Biography
Nathan T. Zwagerman, MD, joined the faculty at the Medical College of Wisconsin in 2017 after completing his residency and fellowship training at the university of Pittsburgh. He completed his undergraduate studies at Calvin College in Grand Rapids, MI while majoring in Psychology. He completed his medical training at Wayne State University School of Medicine in Detroit, MI. He was born and raised on a family farm in West Michigan.
Dr. Zwagerman completed a two year fellowship in endoscopic endonasal pituitary and endoscopic and open skull base surgery. His research has been focused on evaluating patient outcomes after endoscopic skull base surgery and developing improved techniques to repair injured peripheral nerves.
Dr. Zwagerman received the Student's Golden Heart Award as a 4th year medical student as voted on by his peers for his work in research and his volunteer activity. In 2016, He was awarded the American Association of Neurological Surgeons Synthes Skull base award for his work with Dr. Paul Gardner for a randomized controlled trial of lumbar drain placement after endoscopic skull base surgery. More recently, in 2017 he was awarded the American Association of Neurological Surgeons first place poster for peripheral nerve.
Education and Training
Doctor of Medicine - Wayne State University School of Medicine - Detroit, MI (2010)
Fellowship in Endoscopic and Open Cranial Base Surgery - University of Pittsburgh Medical Center - Pittsburgh, PA (2014-2016)
Residency in Neurological Surgery - University of Pittsburgh Medical Center - Pittsburgh, PA (2011-2017)