A Match Made in Medical Heaven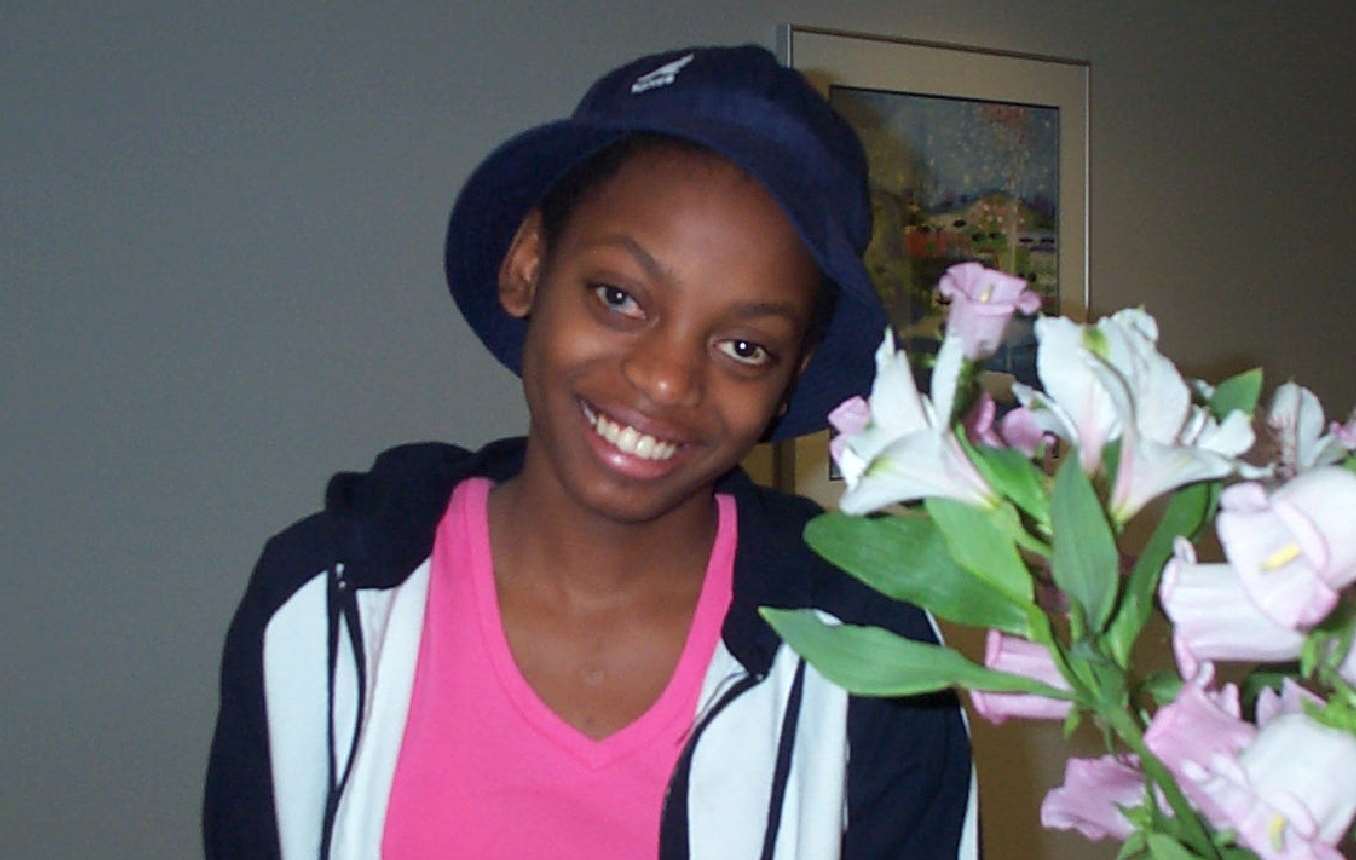 Elodie Ontala as a teenager (above) and on her wedding day in August 2020 (below), flanked by her proud parents, Fouza Yusuf and Tiburce Ontala. Elodie was diagnosed with sickle cell disease at birth and has received care provided by both Children's Wisconsin and the Froedtert & the Medical College of Wisconsin health network.
What happens when the parent of a pediatric patient also becomes a valued and trusted colleague within the very same team that cared for the child? For Fouza Yusuf, MS, MPH, program manager in MCW's department of pediatrics' Center for Clinical Effectiveness Research – whose daughter began treatment for sickle cell disease (SCD) at age 14 at Children's Hospital of Wisconsin – it was a pleasant and rewarding twist of fate.
In January 2005, Yusuf and her daughter, Elodie Ontala, moved to Milwaukee to join Yusuf's husband, Tiburce Ontala, for his job with US Bank. Yusuf, a native of Kenya, had received her Bachelor of Science from the University of Nairobi and then earned a Master of Science in microbiology and a Master of Public Health from The Ohio State University. While there, she specialized in breast cancer research and was a data manager for a project with the National Comprehensive Cancer Network.
After the family's move to Milwaukee, Yusuf began looking to establish healthcare for 14-year-old Elodie. Her first stop? Children's Hospital of Wisconsin (now Children's Wisconsin). "It was a match made in medical heaven," Yusuf shares.
"The sickle cell program took care of all her needs and helped coordinate communication among her healthcare providers. The staff were phenomenal professionals who knew exactly what to do. They worked with us to develop an individualized education program with Elodie's school, allowing her extra time to complete assignments. And through years of emergency room visits, hospitalizations, therapy sessions to assist in pain management and a transition to adult care at Froedtert Hospital, the comprehensive nature of the care provided by both Children's and the Froedtert & the Medical College of Wisconsin health network has been indispensable to our lives."
Fate intervened in late March 2005 when Yusuf joined MCW as a program coordinator in the department of pediatrics' palliative care program. From 2008-2011, she held that same title in the department's division of general pediatrics.
In 2011, Yusuf transferred within the department of pediatrics to work with Julie Panepinto, MD, MSPH, MCW professor of pediatric hematology – the very physician who had cared for Elodie at Children's. In Yusuf's current role as program manager, she is responsible for managing the administrative, fiscal and research activities of the center.
"Working with a team of individuals who have dedicated their lives to caring for individuals like our daughter and who conduct research into this disease is a privilege. I get to see firsthand how ideas are transformed into research that can impact lives like ours," Yusuf remarks.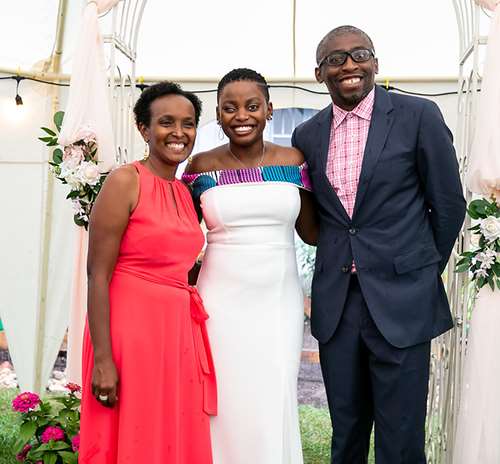 In March 2020, Dr. Panepinto's team rapidly established a COVID-19 global registry for those with SCD to understand how the virus impacts this high-risk group of individuals. Currently there are more than 700 SCD patients worldwide listed in the registry. Data from the registry prompted the CDC in October to list SCD as one of the high-risk conditions of COVID-19 and has enabled patients to get priority status for the vaccine.
Elodie, now 30 years old, earned a master's degree in sustainable peacebuilding from the University of Wisconsin-Milwaukee and works as a patient advocate liaison at Versiti Blood Center in Milwaukee. "This past August we celebrated her wedding in a small backyard event with immediate family and her close friends while observing necessary COVID-19 precautions. The excellent care she received from Children's and Froedtert & the Medical College of Wisconsin made this special day possible. Knowing that the work I do is helping our family and others like us is not only deeply satisfying but rewarding beyond measure," Yusuf adds.
– Sara L. Wilkins