A Personal Crusade Against a Public Health Crisis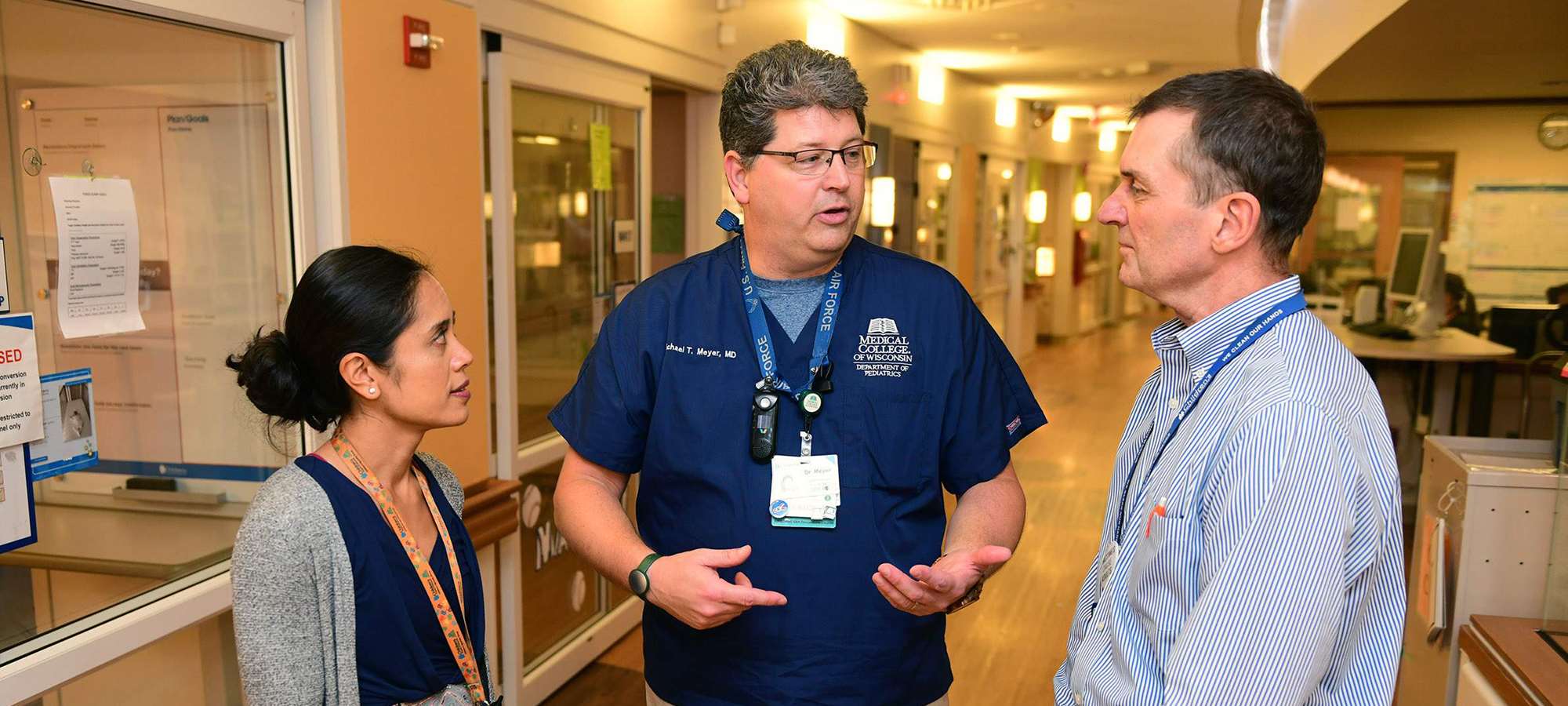 For the first decade of her career, Louella Amos, MD, GME '06, FEL '09 and '10, associate professor of pediatrics (pulmonary and sleep medicine) at MCW and a pulmonologist at Children's Wisconsin, had been doing what all great physicians do – provide excellent care. Then, in June 2019, a normally healthy pediatric patient was admitted to the ICU with respiratory distress, unique lung features and an unusual collection of symptoms – and Dr. Amos and colleagues couldn't pinpoint the cause. Then another was admitted. And another. Eventually, eight patients were admitted that month with those similar symptoms, and after finally figuring out the cause, she added "crusader" to her resume.
The common thread among the patients was "vaping" – a way of inhaling nicotine that was created to wean people off cigarettes but has found its way into the hands of children. Many of them. By one estimate from the National Youth Tobacco Survey, 27 percent of high school students and 10 percent of grade schoolers were vaping in 2019. And Dr. Amos and colleagues were quickly starting to see the damage it caused to their patients' developing lungs. They'd seen enough to consider it a health crisis, potentially impacting children across the US. So, in July 2019, they called a news conference to share an explanation of the symptoms and to warn parents, other healthcare providers and children about the severity of the condition that would later become known as EVALI (E-cigarette or Vaping product use Associated Lung Injury). E-cigarettes are the device used to vape.
"My son was in sixth grade at the time, and it was frightening to think of him using e-cigarettes," Dr. Amos says. "So, I went on a crusade to educate students, parents, teachers, school nurses, elected officials, other medical professionals and anyone else who had an interest in reducing the use of e-cigarettes in children."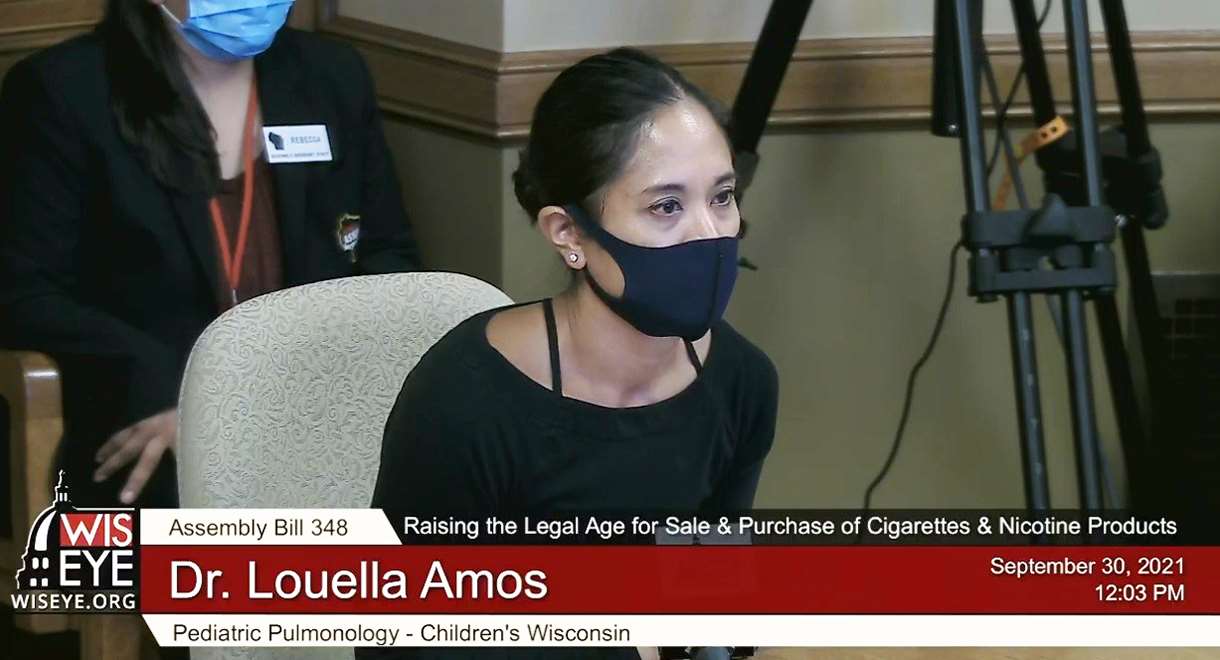 Since June 2019, Dr. Amos has given talks on the dangers of vaping to students at about eight grade schools and high schools and about 12 local and regional community groups. Her efforts reach beyond the borders of southeastern Wisconsin. She recently spoke at an American Heart Association webinar panel about the effect e-cigarettes have on children and continues to testify in Madison in support of Tobacco 21, which would limit the sale of nicotine and tobacco products in Wisconsin to people over 21. She also has presented cases of EVALI at the Society of Critical Care Medicine Conference, consults with elected officials and healthcare providers around the country and has been interviewed by numerous local, state and national news organizations. Dr. Amos is hopeful that these efforts are paying off. The 2020 National Youth Tobacco Survey indicated that the number of high school students vaping had decreased to 20 percent and the number of grade school children vaping decreased to five percent. More importantly, she has seen a significant drop in the number of severe lung injuries from vaping.
"Regardless of the controversies and political leanings, everyone agrees e-cigarettes aren't good for children," she remarks.
Defining a New Lung Disease
When normally healthy pediatric patients began showing up at Children's Wisconsin in June 2019 with respiratory distress and unique symptoms and features that perplexed the care teams, they quickly brought together specialists from around the hospital to determine the cause of this perplexing situation. Dr. Amos, Michael Meyer, MD, FEL '01, professor of pediatrics and chief of pediatric critical care, Lynn D'Andrea, MD '87, GME '90, professor of pediatrics and chief of pediatric pulmonary and sleep medicine, and Michael Gutzeit, MD, GME '88, chief medical officer at Children's, were part of the core team that helped determine the cause and impact of this new lung disease – which was eventually called EVALI.
– Anthony Braza