An Alumnus With a Giving Heart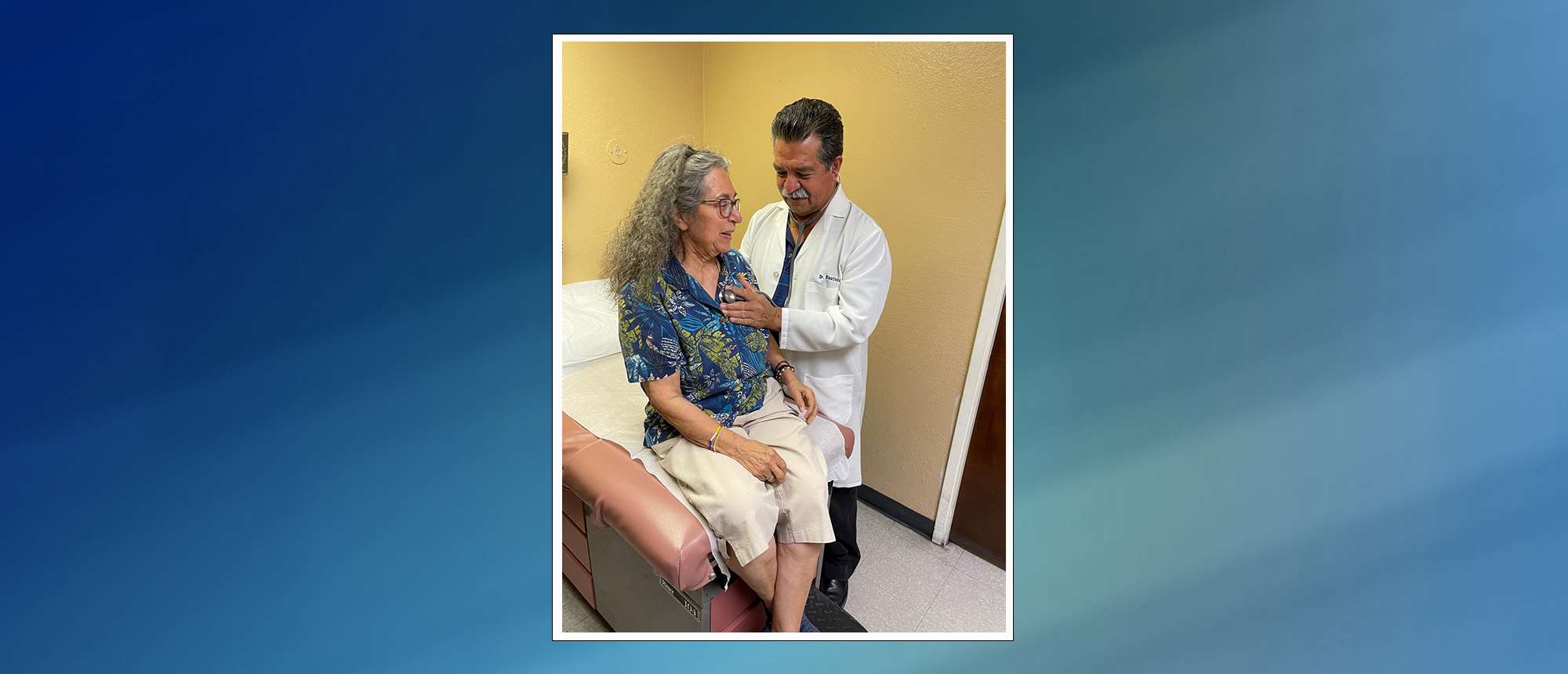 Born in Fresno, California, in 1954, the son of undocumented immigrants, he and his family suffered through deportation to Mexico, homelessness and unrelenting poverty in Mazatlán. Even after the family returned to California when he was 12, their financial struggles continued. Dr. Bautista's mother worked three jobs, including seasonal work harvesting crops on local farms – earning only about $4,000 a year to support her nine children.
Dr. Bautista views such hardship as "job training in becoming a humanitarian." He has never forgotten being poor and hungry, which made him appreciate the need to help the working poor. His mother reinforced that giving spirit. In Mexico, people came to their door asking for food. Even though desperately poor, she always gave them something. She told him that "we had to help people because we never knew when we would need help."
Perhaps that sentiment directed Dr. Bautista's career choice, as he says that he wanted to be a doctor ever "since I could remember." He knew that the physically demanding work in California's farm fields wasn't for him, so he focused on his education. He earned a bachelor's degree in biological science from California State University-Fresno and then enrolled at the Medical College of Wisconsin (MCW).
Growing up in a predominantly Latino area, Dr. Bautista suffered a bit of a culture shock in 1980s' Milwaukee, but he embraced the opportunity to broaden his horizons and meet people "from all ethnic groups and all walks of life." He is grateful for the excellent training MCW provided, and during medical school, he pledged to use that training to help farm laborers and the working poor because he "knew how it felt not to have anything, not to have the money to go to a doctor."
To that end, he established Bautista Rural Medical Clinics in Sanger, California, in 1991. The practice evolved into the Bautista Medical Group and has added clinics in Sunnyside and Fresno. The practice is truly a family affair, with four of Dr. Bautista's five children and their spouses on staff. They treat nearly everyone – insured, uninsured, legal or undocumented – and if patients don't have money, they can use alternative forms of payment including onions, handmade keychains, eggs or even live chickens.
The "riches" part of Dr. Bautista's story goes beyond financial wealth. Giving back provides him with something deeply personal, triggering feelings of happiness and peace of mind. This, in turn, reduces stress and gives Dr. Bautista a sense of self-satisfaction. "The beauty of being a humanitarian," he says, "is that you don't have to be a genius, you don't have to be rich. All you need is a giving heart and the ability to turn a negative into a positive."
– Kevin Abing
Sidebar:
As a child, Dr. Bautista hated Santa Claus because he never received any Christmas presents. Dr. Bautista's giving heart turned that negative into a positive, however. For the past 25 years, the Bautista Medical Group has hosted Navidad en el Barrio Health Fair and has gifted more than 5,000 toys annually to inner-city youth and children of farm workers.