Climbing for a Cure
As he prepares mentally for his fundraising trip to Tanzania, Africa ― where his goal is to reach the country's highest point, the snow-capped peak of Mt. Kilimanjaro ― Ehab Atallah, MD, Medical College of Wisconsin (MCW) associate professor of medicine, talks about his experience level in climbing.
"None. Zero. Never done it," he admits. "My colleagues think I'm crazy."
Dr. Atallah, along with MCW colleagues Jessica Guhl, clinical research coordinator, and Kimberli Johnston, physician assistant, will participate in the International Chronic Myeloid Leukemia Foundation's (iCMLf) Climb for a Cure in October.
The three will embark on this adventure with the goal of raising awareness and funds to help find a cure for Chronic Myeloid Leukemia (CML), a cancer that originates in the blood-forming cells of the bone marrow.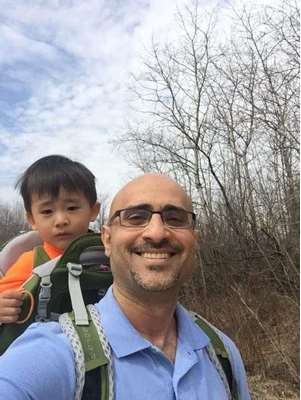 Dr. Atallah treats CML patients as part of MCW's Division of Hematology and Oncology at the Froedtert & MCW Cancer Center, where they receive state-of-the-art care. He is also the administrative director of the US based H. Jean Khoury Cure CML consortium (HJKC3). The HJKC3 is a group of researchers from 17 world-class academic medical centers throughout North America committed to curing CML through innovative research.
The standard treatment of CML is with tyrosine kinase inhibitors (TKIs). Because TKI pills don't constitute a cure, they are typically taken for life and may have strong side effects. The side effects, which include nausea, vomiting and muscle cramps, greatly impact a patient's quality of life, plus the pills are very expensive, Dr. Atallah says. The very long-term effect of taking TKIs are not well known, he adds.
Dr. Atallah, who joined MCW 12 years ago, has been working with colleagues at MCW and other researchers in HJKC3 to conduct research in the area for the past several years. The focus of his research, which is funded through a National Institutes of Health (NIH) grant, is looking at the impact on patients who stop taking TKIs and how to lessen the long-term effects of taking them.
"Sixty percent of patients that have been part of the project have been able to safely stay off the pills so far," he says. Findings from another research project he participated in were published in the April edition of The Oncologist, a leading journal in the field. The qualitative study examined patient decision-making about stopping the TKI treatments and found that there was a need for increased patient support in the decision-making process of whether to cease the TKI treatments.
Still, the need for additional research on CML is great, according to Dr. Atallah, and the iCMLf, which is based in Australia, is doing great work that is impacting CML populations across the globe. Supporting the organization is one of the key reasons he and his colleagues are eager to take on the challenge of climbing Mt. Kilimanjaro to raise funds for the organization.
The Climb for a Cure is a 9-day trek that will take participants across tens of thousands of feet and multiple climates, passing through narrow trails and lush forests and completing a 6,000-meter hike up Uhuru Peak, the top of Mt. Kilimanjaro, before beginning their descent.
"The goal is to come back in one piece," Dr. Atallah laughs.
Luckily for him, Guhl is an experienced hiker and climber who's already scaled the walls of Yosemite and had climbing Mt. Kilimanjaro on her bucket list of adventures to conquer. She's also passionate about helping patients suffering from CML.
"It's a great opportunity to help a population we work with and have a great time doing it," Guhl says.
The fundraising goal for all the participants is $3,000, but the ultimate goal for Guhl and Dr. Atallah is a cure.
"We'd love to see patients have a cure for CML, and that means no evidence of the disease in their bodies and no treatment," Dr. Atallah says.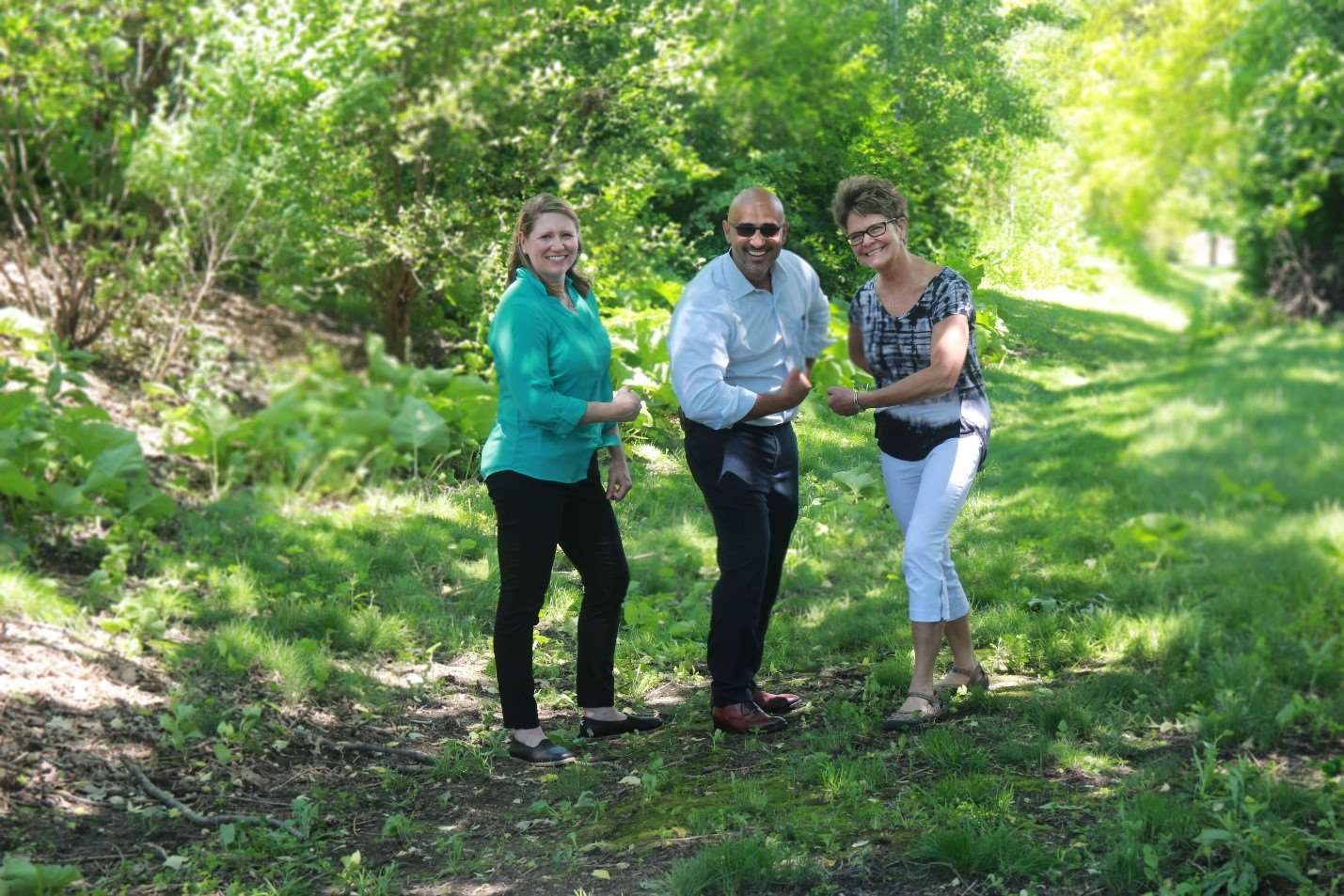 To support the US based H. Jean Khoury Cure CML consortium (HJKC3), visit https://curecml.org/
To support Ehab Atallah's Climb, visit https://icmlf-kilimanjaro2019.raisely.com/ehabatallah
To support Jessica Guhl's Climb, visit https://icmlf-kilimanjaro2019.raisely.com/jessicaguhl
To support Kimberli Johnston's Climb, visit https://icmlf-kilimanjaro2019.raisely.com/kimberlijohnston