From Writer to Doctor and Back Again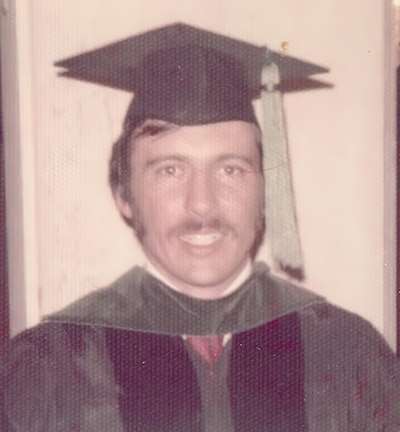 With an impressive resume as an emergency physician, a US Navy flight surgeon and published author, Michael Krentz, MD '73, modestly jokes that he's still figuring out what he wants to be when he grows up. He smiles and says, "I don't plan on growing up!"
Born and raised in Arizona, Dr. Krentz always knew that he wanted to dedicate his life to serving others. Inspired by his mother's stories as a former nurse, he decided to pursue medicine.
Dr. Krentz's love for writing and reading led him to study English at the University of San Francisco while completing his basic science requirements for medical school. "I was going to be a doctor," he says, "but also wanted to be a well-rounded person. I applied to a dozen medical schools, but most rejected me due to my lack of advanced science courses. That summer, I received a late interview at the Marquette University School of Medicine [MCW's predecessor institution]. Two weeks later, I was accepted. It was the perfect match."
Hailing from the southwest US, Dr. Krentz vividly remembers the subzero temperatures and snowy walks to the basic science building on the former 15th Street campus. He relishes his robust experiences during clinical rotations at the old Milwaukee county and VA hospitals.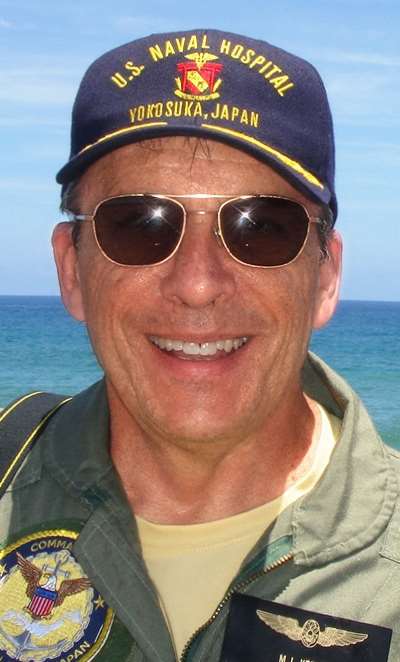 "One of my professors said that patients didn't read the textbooks, so they couldn't describe their problems in medical terms. I quickly realized that you could learn the science of medicine from books and lectures, but the art of medicine comes from your interactions with patients. Those interactions, and the chance to make and learn from mistakes, prepared me for my career far better than the didactic material," he shares.
Dr. Krentz had wanted to become a neurosurgeon, but during the first few months of his residency in Phoenix, he met the hospital's first full-time emergency physician. Captivated, Dr. Krentz switched specialties and eventually moved to Dallas, where he established the emergency medicine residency at the University of Texas Southwestern Medical School in the late 1980s.
Outside of work, Dr. Krentz pursued another lifelong dream – flying: "I became a private pilot and flight instructor and owned my own airplane." With a growing itch for adventure, Dr. Krentz realized he wanted something else in his professional life. "One day, I was sitting at my desk at Parkland Hospital in Dallas when in walked a Navy nurse recruiting flight surgeons. I made the jump!" he recalls.
While in the Navy, Dr. Krentz received the same basic training as naval aviators. After flying for two years, he knew he wasn't done. He pursued an aerospace medicine residency, became a senior medical officer on an aircraft carrier and completed two tours in Japan, including as commanding officer (CO) of the US Naval Hospital in Yokosuka.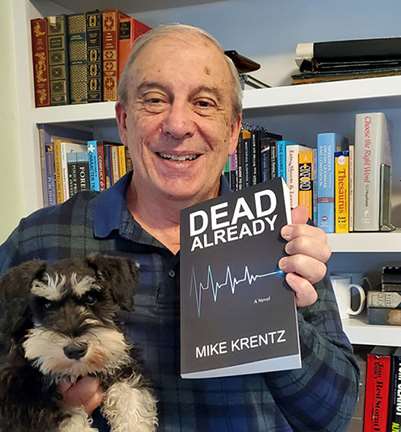 Following his 20-year naval career, Dr. Krentz returned to his first passion – writing. Inspired by his personal experiences, he now pens medical thrillers, including a series on Dr. Zack Winston – a fictional emergency physician and former Navy doctor who gets himself into all sorts of challenging situations.
Looking back, Dr. Krentz says he never could have imagined where his career would take him.
"When I walked out of MCW with my fresh MD degree under my arm, I thought I would practice neurosurgery for the rest of my career," he notes. "My advice to today's graduates: Keep an open mind and listen to that voice inside trying to tell you something. It's probably right. Even if you try something new and fail, you will always have your 'Doctor of Medicine.' Be proud and use it for good!"
(Michael Krentz, MD, photos – 1973, 2008, 2020)
– Rebecca Schultz