Healing in the Pacific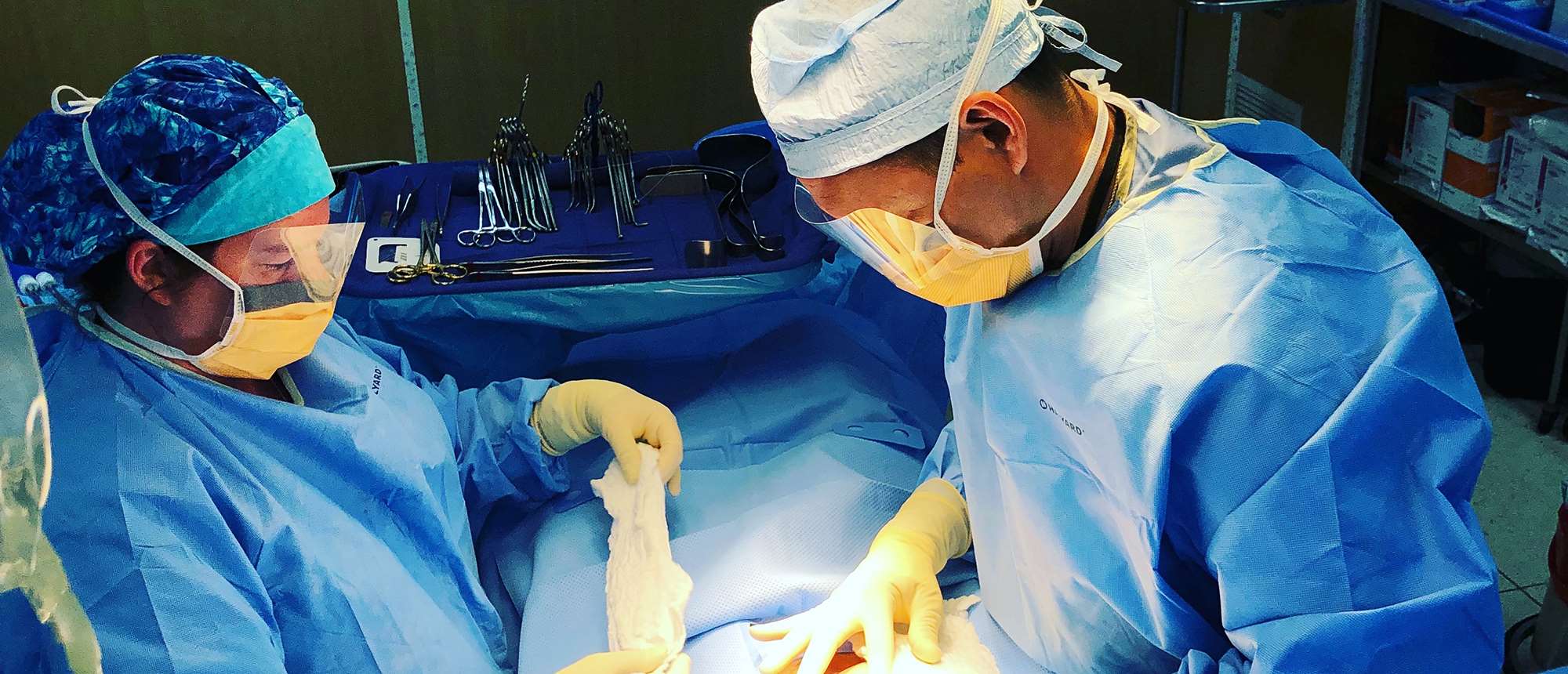 Obstetrician and gynecologist Thomas deHoop, MD, Medical College of Wisconsin (MCW) class of 1990 graduate, is no stranger to practicing medicine in underserved areas. In addition to providing care for patients in his faculty practice at the University of Cincinnati in Ohio, Dr. deHoop saw patients for over 20 years in the inner-city clinics in Cincinnati after completing medical school. While living in Cincinnati, he also traveled to Ohio's Appalachian region to treat the underserved patient populations.
For the last seven years, Dr. deHoop has lived and practiced in Kalispell, Montana, and regularly takes trips in a small airplane to a 25-bed frontier hospital on the east side of the Rockies to serve patients with limited access to specialized care. But Dr. deHoop says his most extreme limited-resource experience was on a medical trip in February of 2018 to one of the most isolated areas of the world: the remote Marshal Islands of Micronesia, a country in the western Pacific between the Philippines and Hawaii.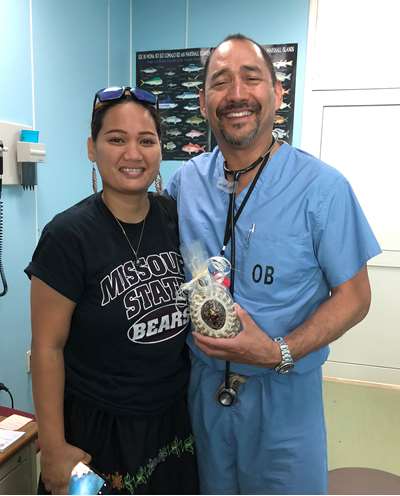 "Our team was made up of four physicians, two nurse practitioners and various ancillary personnel from across the western U.S. who specialized in obstetrics and gynecology," he recalls. "Within 10 clinic days, we cared for 567 women, many of whom had been waiting for up to a year for care. I have served in limited-resource settings before, but this felt more severe. At one point we were cutting and repurposing the free blankets we received on the plane to use as drapes in the clinic."
Dr. deHoop and the other practitioners on his team traveled to Micronesia with Canvasback Missions, a nonprofit that brings specialty health care and health education to the islands of the Pacific. The organization received its name from the 71-foot, aluminum-hulled Canvasback catamaran built by the organization's founders to bring free medical care and supplies and health education to the remote islands. Today, the organization has established health education programs and a permanent clinic and works together with the Marshall Islands Ministry of Health on public health initiatives. It also hosts medical volunteer groups from Europe and the U.S. who bring much-needed expertise.
"Since there is only one permanent OB/GYN on the island, there was a line of many patients waiting to be seen by our group," Dr. deHoop says. "We performed 432 pap smears, 165 ultrasounds, 241 mammograms and 32 surgeries. We wanted to treat as many patients as possible, so we were very busy, working 10- to 12-hour days."
The clinic setting was vastly different from what Dr. deHoop had seen in the U.S., even in underserved clinics in the inner city and rural regions.
"There is a hospital and an outpatient clinic with an operating room on the island, but it's sparse by our standards," he explains. "We brought many of the instruments, supplies and equipment ourselves, which were donated for our trip. We sometimes ran out of supplies, like pregnancy tests, so we found a pharmacy that sold them on the island and bought their entire stock."
Dr. deHoop spent much time performing gynecological procedures including biopsies of the cervix, hysterectomies and laparotomies.
"Something that might be a quick outpatient surgery in the U.S. like a tubal ligation became an inpatient surgery that required hospitalization overnight," he recalls. "We had limited resources for infection prevention, so simple procedures became more complicated. Also, there is no significant blood banking on the island. There was a bench outside the OR that we jokingly called the blood bank. If it were thought that a patient's surgery might require a transfusion, they called their friends and family members to come to the hospital and then sit on the bench next to each other waiting to be called to donate. That definitely stunned us. One way they have figured out to find a way around their limits is through local public radio. Everyone listens to one station, so if they needed blood they would make a public announcement."
Though Dr. deHoop cites many differences between his experiences treating patients on the islands and the U.S., he said one commonality remained true throughout his time there: the need to build trust with patients.
"I was an outsider to their community, just like when I worked in inner-city Cincinnati," he says. "I certainly noticed similarities in the need to build rapport and establish trust with my patients. Having a medical assistant who was from the area, spoke the language and familiar with the patients was key."
Ultimately, despite language barriers, cultural differences and equipment shortages, the team accomplished their goal to treat patients and bring health and healing to people on the island.
"On the last clinical day, many patients who had been cared for during the week returned and brought handmade gifts of woven baskets and crafts to thank us," Dr. deHoop says. "I was overwhelmed with gratitude for this opportunity. Giving back in an international health capacity fulfilled a promise I had made to God and myself years ago after I completed my training and residency."
Dr. deHoop says the training he received in his early years built a strong foundation for the skills that have become critical to him now.
"MCW was a great school and prepared me well," he reflects. "My clinical experiences were phenomenal. We learned how to take care of patients, even down to very practical tasks and details. I remember nurses during my clinical rotations saying they always appreciated the fact that MCW students not only knew their medicine but could also help staff move a bed. That kind of education is missing in some medical schools, but it is invaluable."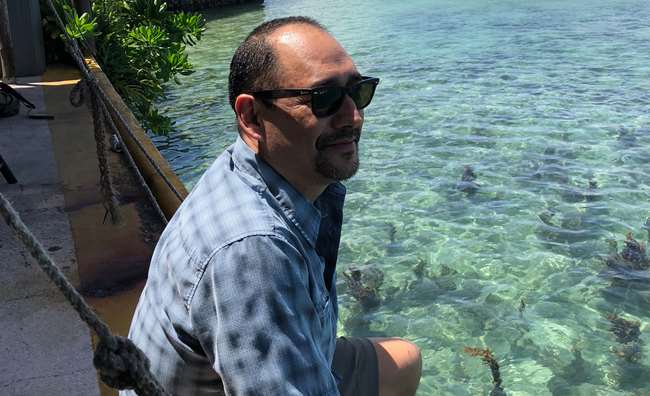 He also has a word of advice for current medical students: "I highly recommend volunteering and doing international health care trips if possible. I am grateful for the opportunity and was humbled by the experience. I will forever cherish the memories of the staff, patients and the people of the Marshall Islands and know it will continue to impact the care I give my patients."