Honoring a Friend, Preventing Veteran Suicide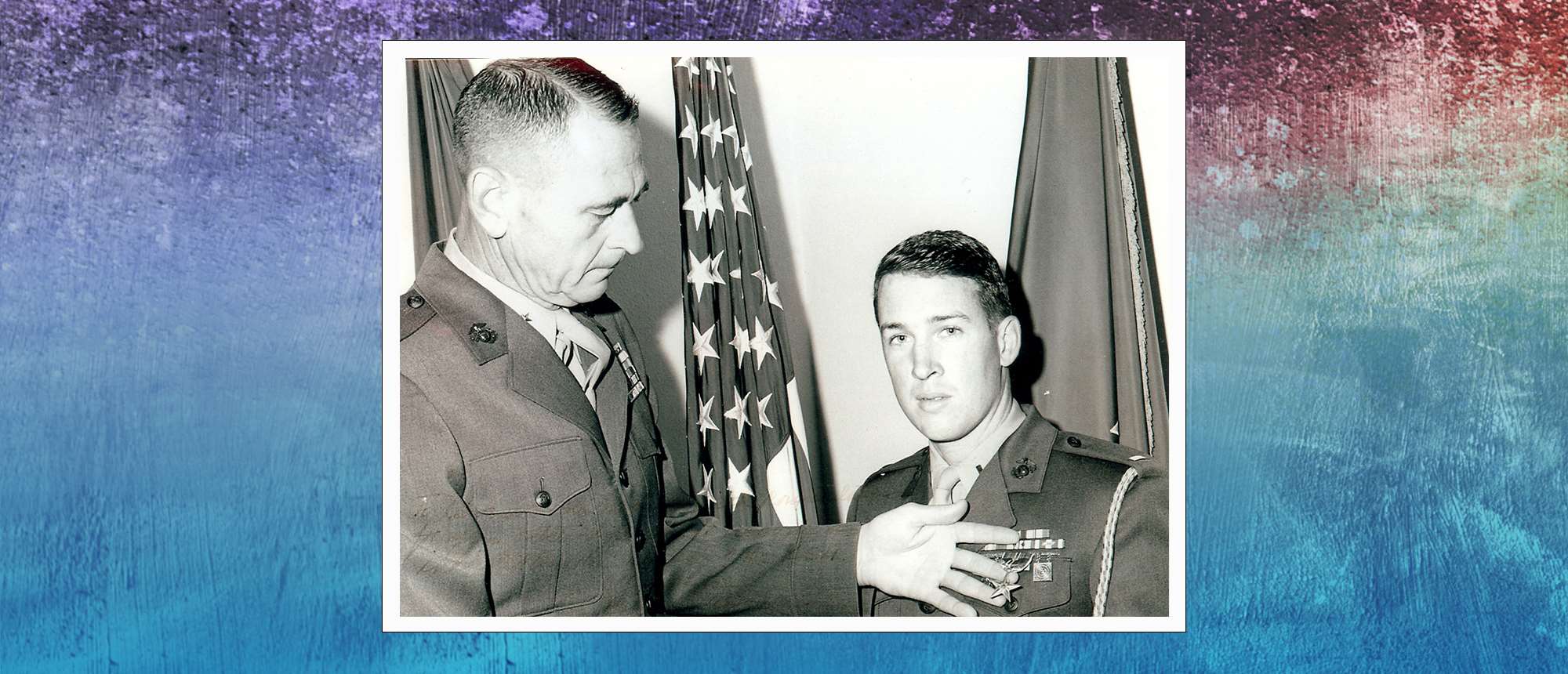 Joe, I love you. Next to my dad, you are the best man I know. Love all of you.
No more voices. Get me to the VA so they can stop someone else. Too late for me.
After John Mason wrote those words in August 2013, he died by suicide.
After Mason's business partner and best friend, Joseph Tate, read those words, he was compelled to make sure they came true.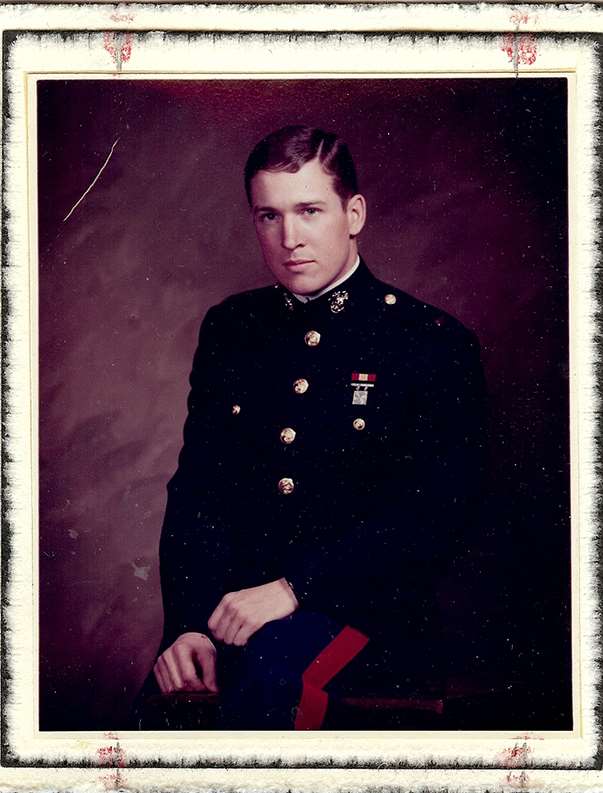 A Marine who served in Vietnam, Mason received the Bronze Star Medal with the Combat V for valor. He struggled silently for years with depression and post-traumatic stress disorder (PTSD) related to his experiences in Southeast Asia.
"John did tell me a few stories about his time in Vietnam," Tate recalls. "He told me about the voices he heard. I knew he had nightmares. But there is a stigma associated with seeking mental health help; some people think it means that you're weak, not strong. But John Mason was one of the strongest people in the whole world. He put up with all that from 1970 to 2013 – more than 40 years."
Friends since grade school, Tate says he knew that Mason was a person who would die for him.
I would never ask anyone to do that for me, but I knew that he would," Tate says. "He was a great person. How do you honor a friend who would die for you?"
Tate and his wife, Jennifer, approached MCW about making a gift that would be used to help prevent veteran suicide.
Bertrand Berger, PhD, a clinical psychologist at the Zablocki VA Medical Center in Milwaukee and assistant professor in the Department of Psychiatry at MCW, offered an idea for a program that would use veterans to reach out to fellow veterans and connect them with VA health services. By using peers with shared experiences who received their health care from the VA as contacts, veterans might be more open to hearing about physical and mental health care options available through the VA system.
In August 2018, the Tates made a gift to MCW to create the Captain John D. Mason Veteran Peer Outreach Program and provided pilot funding for three years.
"We know that 70 percent of veterans who die from suicide aren't in the VA system," explains Mark Flower, veteran peer support specialist with the program. "In the veteran community, there is a lot of stigma around mental health, though it is getting better."
An Army veteran who served for nearly 20 years, Flower does outreach by going to events that veterans attend, but not veteran-specific events.
"We go to sports shows, fatherhood summits, county fairs, military day at the zoo, events where there are likely to be a lot of veterans, but not events that are specifically for veterans," he explains. "People at veteran events are more likely to already be hooked up with the VA. My goal is to get people into the VA system, which is a very veteran-centric system of health care. We also have a network of people in southeastern Wisconsin that we can refer veterans to, to get them on the right path.
"I also talk to veterans' family members," Flower adds. "The families are the ones the veterans listen to; that can plant the seed and the family can help the veteran get into the system."
Since its inception, the Captain Mason program has made more than 24,000 community touches through events and other contacts, according to Susan Smykal, administrative assistant for the program. The program specifically has connected with 227 veterans from all branches of the military and 33 families of veterans.
As the pilot funding for the program was ending, Dr. Berger, the director of the program, began exploring ways to continue the program.
"We work with different community agencies that are interested in helping veterans around suicide prevention and homelessness," Dr. Berger says. "One is Veterans Outreach of Wisconsin, or VOW. They provide tiny homes for veterans in the Racine area, and also have a food pantry. They're also outreach-based."
In 2022, the VA put out a call for grant proposals, asking nonprofit agencies to come up with ideas to reach out to veterans not connected with the VA and provide crisis services, if needed, and connect the veterans with VA health services.
"Sounds familiar, doesn't it," Dr. Berger asks with a smile.
VOW received one of the grants to expand its food pantry program into a mobile food pantry. As part of the expanded food pantry events, VOW will have veterans do outreach to other veterans about VA health services.
"VOW knew about our Captain Mason outreach program, so they put funding for our program in the grant," Dr. Berger explains. "They'll do the food pantry events, and the Captain Mason program will do the outreach."
In 2023, the partnership with VOW will expand the Captain Mason program by adding two more full-time veteran peer support specialists and making Smykal's position full time. Flower will continue as a veteran peer support specialist and will serve as a mentor to the two new peers. The partnership also will expand the Captain Mason program into the six counties surrounding Milwaukee.
"If we can get one veteran mentoring another veteran or several veterans, think of what we can accomplish," Tate says. "We need to get this done."
Veteran Suicide Prevention Resources
Other Suicide Prevention Resources
Call the National Suicide & Crisis Lifeline at 988.
Veteran suicide stats from the National Veteran Suicide Prevention Annual Report, September 2022. (2020 is most recent year for stats.)
In 2020, there were 6,146 veteran suicide deaths. The unadjusted suicide rate in 2020 among US veterans is 31.7 per 100,000.
In 2020, suicide was the 13th leading cause of death among veterans overall and the second leading cause of death among veterans younger than 45.
In 2020, there were 16.8 veteran suicides per day.
In 2020, there were 138 veteran suicides in Wisconsin.