Passion for Medicine & the Outdoors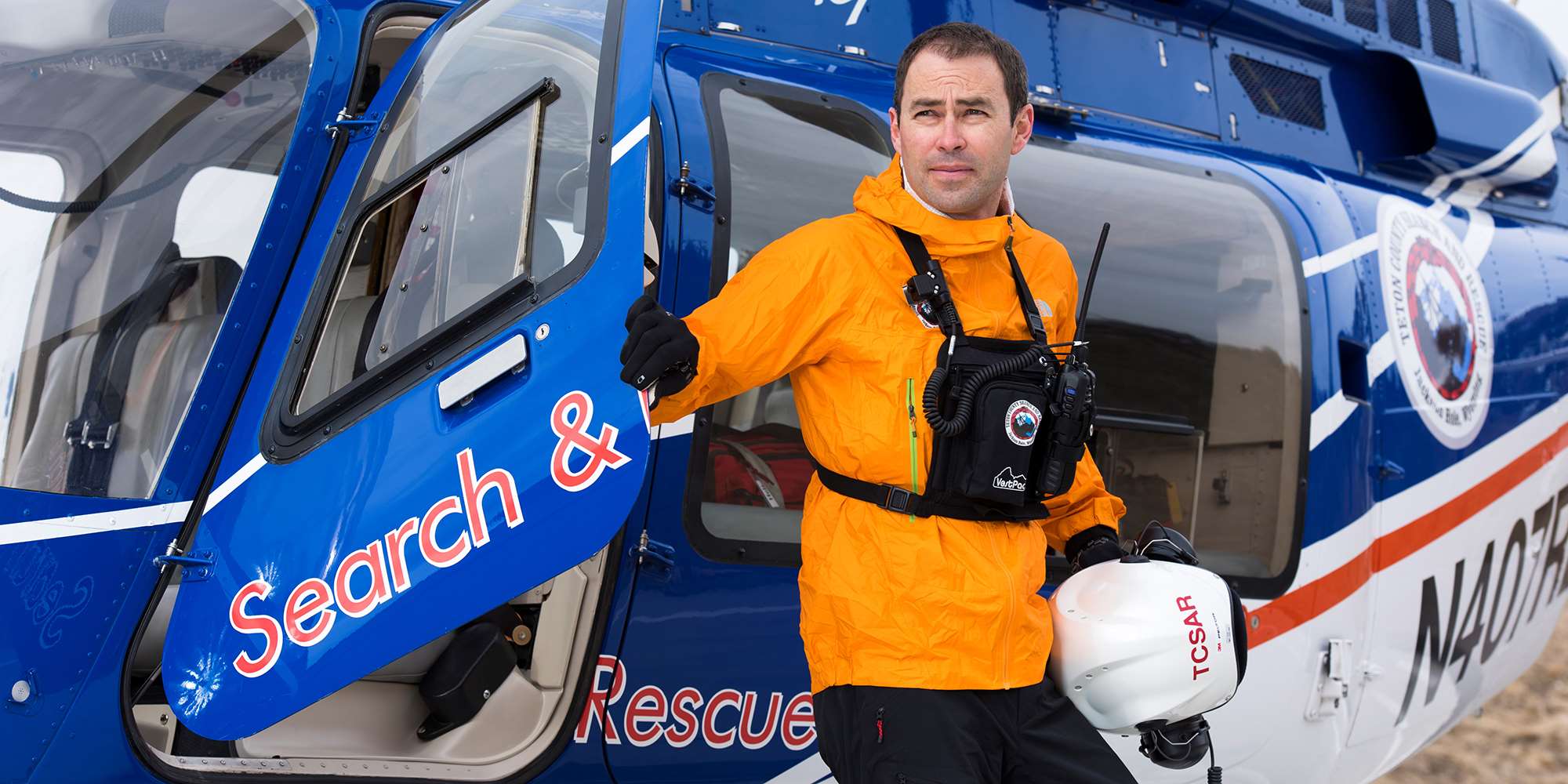 Dr. Will Smith's emergency medicine residency and Flight for Life experience at MCW helped prepare him for a specialized career in military and wilderness medicine, including serving as medical director for Grand Teton National Park and the entire National Park Service. (Photo credit: David Bowers)
Will Smith, MD, GME '04, never imagined that he would treat patients on six continents. Looking back, however, he had prepared his whole life to be a globetrotting physician and wilderness medicine specialist and consultant.
"I grew up on a 22,000-acre cattle ranch in southeast Wyoming and was outdoors all the time. I became proficient in map reading in order to repair fences and locate and fight forest fires. I learned to be self-sufficient in the wilderness," he says. He later found his true calling in an emergency medical technician training course during his senior year of high school. "I worked in the back of the local ambulance and caught the medicine bug," Dr. Smith adds.
While he was applying to medical school, Dr. Smith trained as a paramedic in Denver with the backup plan of obtaining flight paramedic certification. After being admitted to the University of Washington School of Medicine and earning his medical degree, Dr. Smith was then able to go on and practice healthcare in an aviation setting through the Flight for Life program during his emergency medicine residency training at the Medical College of Wisconsin.
"Flight for Life was a major highlight of my time at MCW. It fit well with my paramedic background and my continued interest in providing the best possible pre-hospital care before and during transport. Overall, the program prepared me very well for my careers in emergency medicine, wilderness medicine and military medicine," notes Dr. Smith.
Since completing his residency in 2004, Dr. Smith has practiced emergency medicine in Jackson Hole, Wyoming. In 2005, he became medical director for the Grand Teton National Park and one year later began as medical director for the entire National Park Service – a position he still holds today. In this role, Dr. Smith helps set policies and protocols to ensure health and safety for the more than 300 million people who visit national parks and monuments each year. He has participated in, and led, numerous wilderness medicine and search and rescue trainings and operations. One such incident included coordinating helicopters, rescuers and healthcare providers after a lightning strike led to the largest rescue event in Grand Teton National Park's history, in 2010. Dr. Smith also operates Wilderness and Emergency Medicine Consulting, LLC, through which he has advised clients around the world about how to save lives in the wilderness and other remote areas.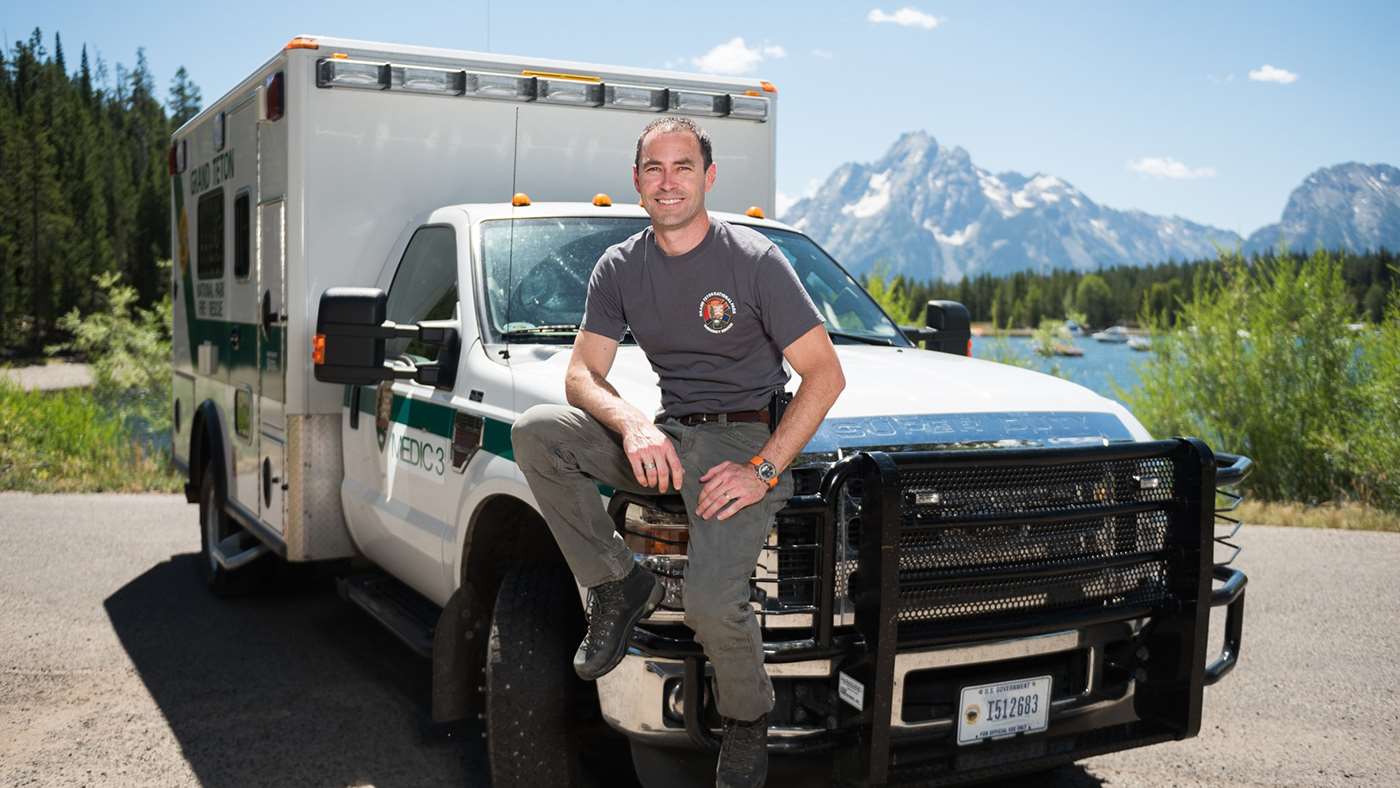 "My work in wilderness medicine has benefited greatly from my experience in military medicine. It is all about being adaptable when you are away from the hospital. I've also been able to apply things that the military has learned, such as the importance of tourniquets to control life-threatening bleeding," Dr. Smith says. He was commissioned in 2001 and currently serves as a colonel in the US Army Reserve Medical Corps, as the US Army Medical Commands, G34 EMS and disaster medicine branch chief. In his military career Col. Smith has had deployments to Iraq, Kuwait, Croatia, Panama, El Salvador and Egypt.
Dr. Smith counsels pre-med and medical students that it is possible to combine outside interests and a career in medicine, including being an adventurer and a physician.
"For me, I've been privileged to use lessons learned from military medicine to enhance wilderness healthcare so that teams are better prepared to save lives during search and rescue. For others, it may be the emerging field of space exploration medicine or something I can't even dream of today," he shares.
His advice?
"Follow your passion in medicine – and find your frontier."
– Greg Calhoun