Paying It Forward Through Planned Gift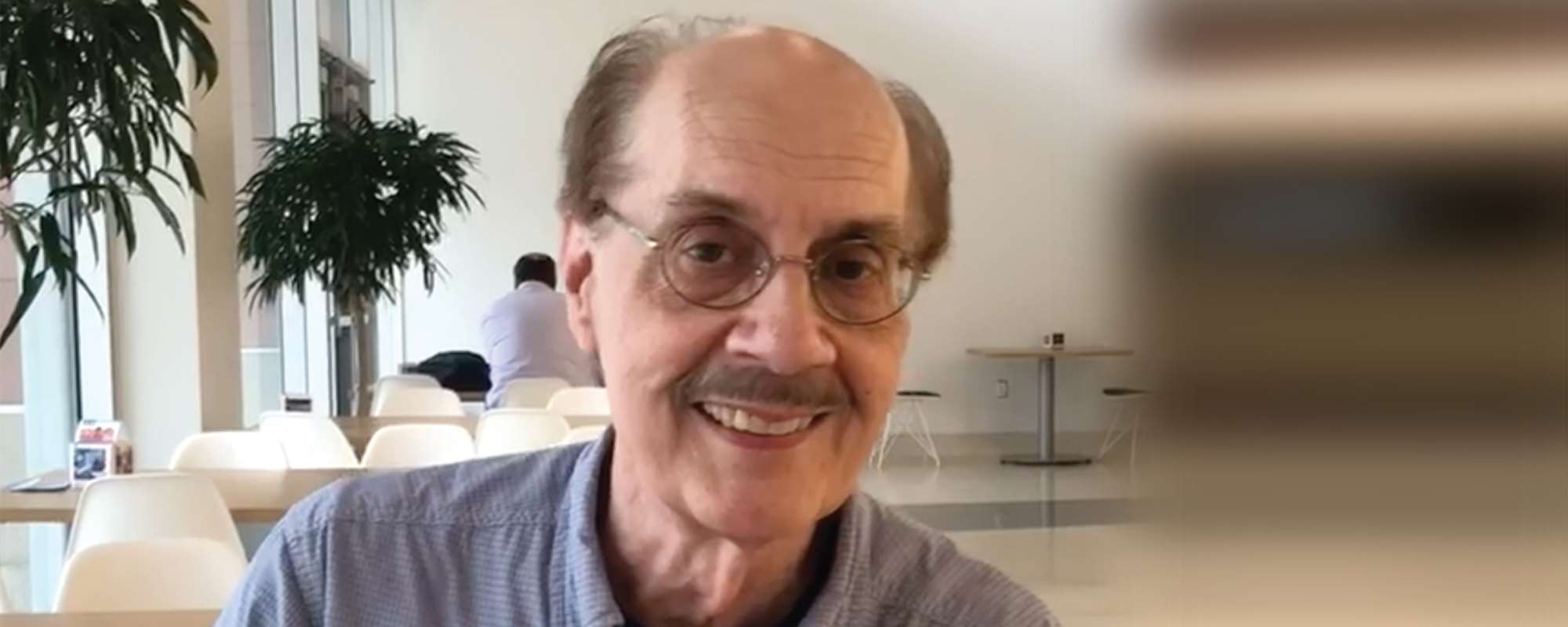 Roger W. Byhardt, MD '68, was an aspiring scientist with a burning desire to attend medical school, but his pockets were empty. In 1964, the $1,500 annual tuition to attend MCW's predecessor institution (the Marquette University School of Medicine) was far beyond his reach. "It sounds like peanuts now," Dr. Byhardt recalls, "but it was a major chunk of money then."
He met with then-director of admissions, Bessie Casey, who told him about a scholarship that would pay his tuition as long as he maintained good grades and was financially in need. "She saw the dust in my pockets and I got the scholarship. If I wouldn't have had access to that money, I never would have been able to become a doctor," notes Dr. Byhardt.
A longtime faculty member before retiring in 2013, Dr. Byhardt joined MCW in 1975 as lead physician in the department of radiation oncology at what is now the Zablocki VA Medical Center. He served as chief of radiation oncology there for 34 years.
Dr. Byhardt was renowned internationally as an expert in lung cancer treatment. He helped shape the direction of clinical lung cancer research in the US, and developed and implemented pioneering clinical trials regarding the use of radiation therapy in lung cancer. Dr. Byhardt was highly involved in the education of medical students and residents, and was a role model for junior faculty and budding clinical researchers. He received MCW's Distinguished Service Award in 2010.
In 2018, in honor of his 50th class reunion, Dr. Byhardt joined MCW's Legacy Society by making a substantial planned gift to support medical student scholarships to pay forward the assistance he once received. "I came back to MCW as a faculty member, and while serving on the Admissions Committee, I was shocked by what the tuition had climbed to. I thought to myself, 'I've got to pay this back somehow. I've got to make sure that needy students like myself have a chance to be admitted.'"
He continues, "I was able to set up a trust so that when I pass from this life, there will be an endowment that will go to one needy MCW student in order to defer some of the tuition cost. That to me is very important, because there may be a student out there who is really bright and would make a very good doctor – but is not able to do it financially. If, because of my gift, just one new doctor is able to positively impact as many patients as I have seen over my career, it would be a great start in paying back the investment that was made on my behalf from 1964 to 1968. The scholarship I received paved my way to medical school. I encourage other MCW grads to pay it forward and make it possible for worthy but needy students to have a smooth road to an MD degree."
Dr. Byhardt's legacy is a gift that will continue to "pay it forward" by supporting scholarships.
Thinking of making a gift?
To learn how to leave a legacy that will rewrite someone's tomorrow, contact Stephen Davis, director of planned giving, at (414) 805-3308 or legacyinfo@mcw.edu.