Reimagining Care: Andrew Petroll, MD, MS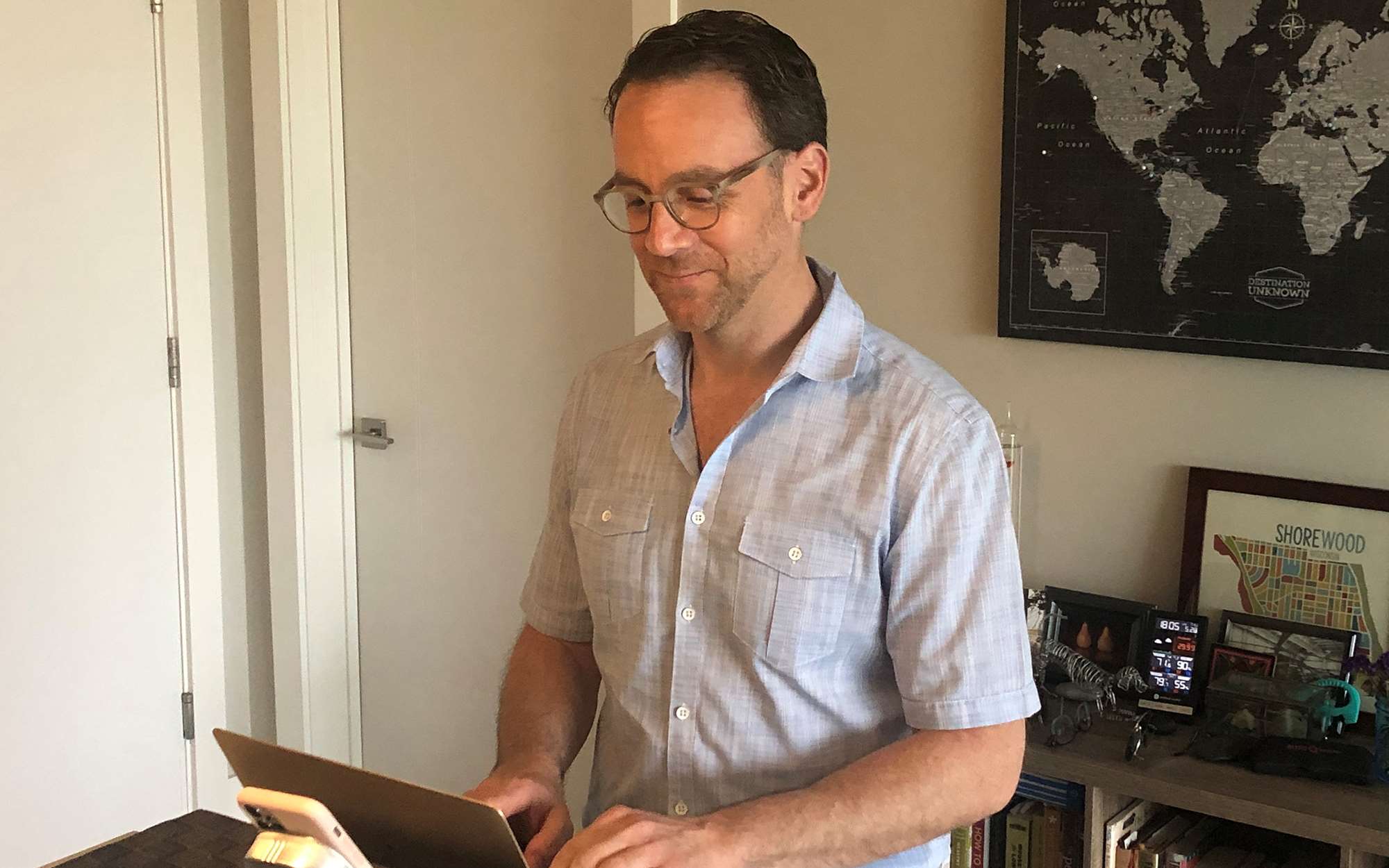 In mid-March, as clinics were being closed due to COVID-19, our Information Services department and Froedtert & the Medical College of Wisconsin health network's Inception Health worked hard to enable video visits for outpatient specialty clinics. Nearly all of my patients from both our Infectious Disease Clinic and Inclusion Clinic were willing to convert their in-person visits to video visits. The visits have been going quite well, and I think many patients will use them as an additional option in the future, even as clinics reopen, especially patients who live a greater distance from us.
Logistically, I had to experiment in order to figure out what part of the house worked the best for me to work. I like to use my standing desk at work, and I eventually found a combination of household objects that would let me stand and have my computer and phone arranged for decent ergonomics for conducting video visits. It even manages to let my dog, Sofi, hang out near me without getting on camera, unlike when I was doing the visits sitting down.