Reimagining Care: Joseph Bovi, MD and Jennifer Connelly, MD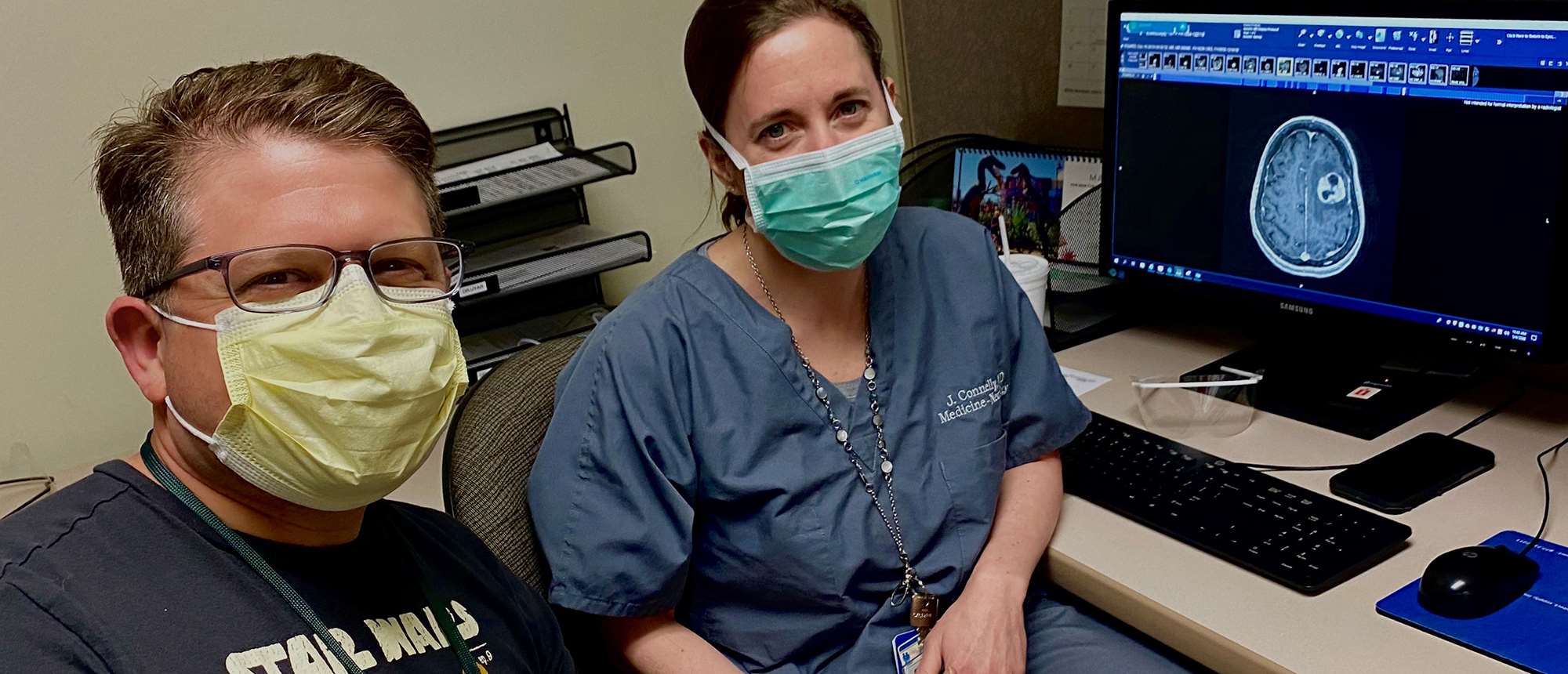 Hello! I'm Dr. Joseph Bovi, a radiation oncologist with the Medical College of Wisconsin, and I'm Dr. Jennifer Connelly, a neuro-oncologist with MCW. We both are part of the neuro-oncology team with the Froedtert & MCW Clinical Cancer Network.
Cancer doesn't stop for COVID-19 – and COVID-19 doesn't stop us! Whether it is through video virtual visits or in-person visits in clinic, the neuro-oncology team continues to be available for patients to ensure no interruption to their treatment. The entire multidisciplinary team also continues to meet weekly to discuss cases through virtual Brain and Spine Tumor Board, which includes members from neurosurgery, radiation oncology, neuro-oncology, neuro-radiology, neuropathology, neuropsychology and research. While we know these times are scary, we are taking every precaution to protect both our patients and our team so we can continue to provide the critical care our patients need.