Residency Match Benefits MCW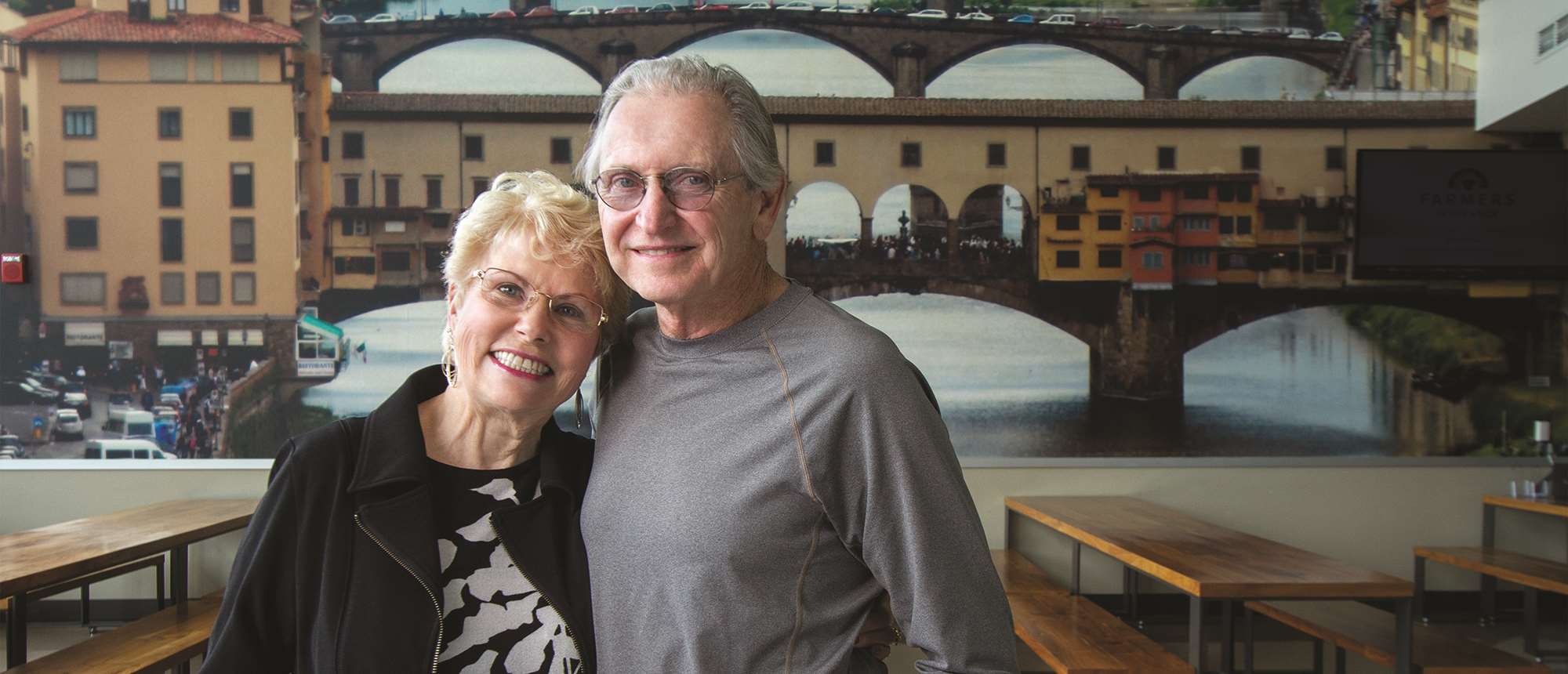 When Stephen Brenneke, MD, GME '77, set out to define his path in life, the defining moments were not monumental twists of fate. Rather, they were small but still influential moments of advice, "on-the-fly" decisions, invaluable support and paths that intersected with exceptional people.
The Medical College of Wisconsin (MCW) was home to a number of those moments – the reason he and his wife, Marjorie, committed to one of the institution's largest legacy gifts to create the Stephen L. Brenneke, MD, Chair in Orthopaedic Shoulder Surgery Research at MCW.
"MCW espouses the same values in medicine that I do. It possesses clinical excellence but also basic science for shoulder surgery research," says Dr. Brenneke.
As influential moments go, a sizable one for Dr. Brenneke came on a three-hour drive from his hometown of Portland, Oregon, to Spokane, Washington, to visit Gonzaga University, where he was to study engineering as an undergraduate. His father, himself an engineer, talked him out of the vocation, saying that success led to more management and less actual engineering. There wasn't a "Plan B," but his mother had ideas.
She was a highly qualified nurse who had attended Sacred Heart School of Nursing in Spokane. "Mom and I were best of friends, and she thought it would be natural for me to follow her into medicine. My switching to pre-med at Gonzaga was a dream come true for her," Dr. Brenneke shares.
Upon graduation from Gonzaga and then the Oregon Health & Science University School of Medicine in 1971, Dr. Brenneke sought a residency. He received word from two friends attending MCW that the school was a great place to train.
"It turned out to be a great residency match," he recalls. "We could pick and choose, and I picked a rotating internship – emergency room, surgery, medicine. It was just fascinating and offered so many great experiences."
Dr. Brenneke says he and Jeffrey Schwab, MD, GME '78, "were great friends during our residencies. MCW could not have picked a better department chair for orthopaedics." (Dr. Schwab served as chair from 1997-2015.)
"Then I was blessed to study under exceptional surgeons such as Paul Jacobs, MD, a bright, involved orthopaedic surgeon and a stellar mentor, and Don Gore, MD, who had a busy practice in Sheboygan but would come down to the Woods VA and do basic science research in orthopaedics. That concept stuck with me," Dr. Brenneke continues.
After practicing a short time in Wisconsin, Dr. Brenneke moved back to Portland. There, he teamed up with Norm Logan, MD, who specialized in knee surgeries. "Norm knew everyone, including people he connected me with at the popular Slocum Clinic and at my med school alma mater, where I did research on shoulders," Dr. Brenneke shares. "In the 1980s, this was considered the unknown frontier of orthopaedic research."
Portland is also where he met Marjorie, a recovery room nurse who had a degree in healthcare administration. "After we were married and I developed a sports medicine practice, she ended up running it. She was critical to the whole process," he adds.
Dr. Brenneke stays busy these days, putting his pilot's license to good use and relearning Italian – among other activities. His influences were many, and with the gift of his endowed chair, he and Marjorie have now set the stage for their own influence on future orthopaedic research at MCW.
– John Burlingham