Sharing Her Love for MCW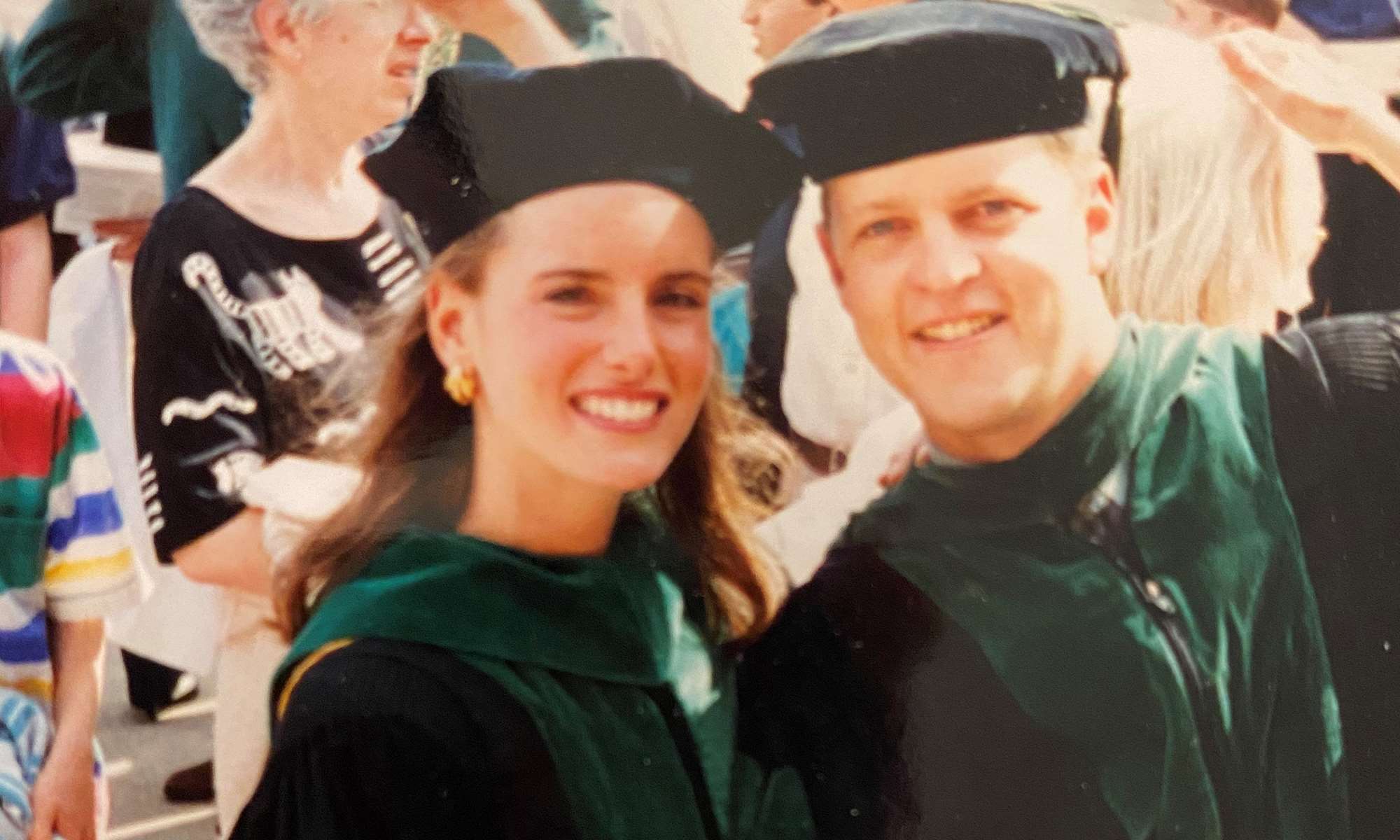 Drs. Barbara and Casey Calkins on the day of their graduation from MCW in May, 1996.
"There are so many things I love about the Medical College of Wisconsin that it's a pleasure to give back," shares Barbara B. Calkins, MD '96, reflecting on the nearly 30-year journey from her first day of medical school, to meeting her future husband, Casey Calkins, MD '96, to recently completing a one-year term as president of the MCW/Marquette Medical Alumni Association.
Now a pediatrician with Children's Wisconsin's Westbrook Pediatric Clinic in Brookfield, Barb says she always knew she wanted to be involved in pediatrics in some way. "It has been a privilege to care for children during times of illness and when well, to be an integral part of their lives and the lives of their families, partnering with and guiding parents and impacting them in a positive way."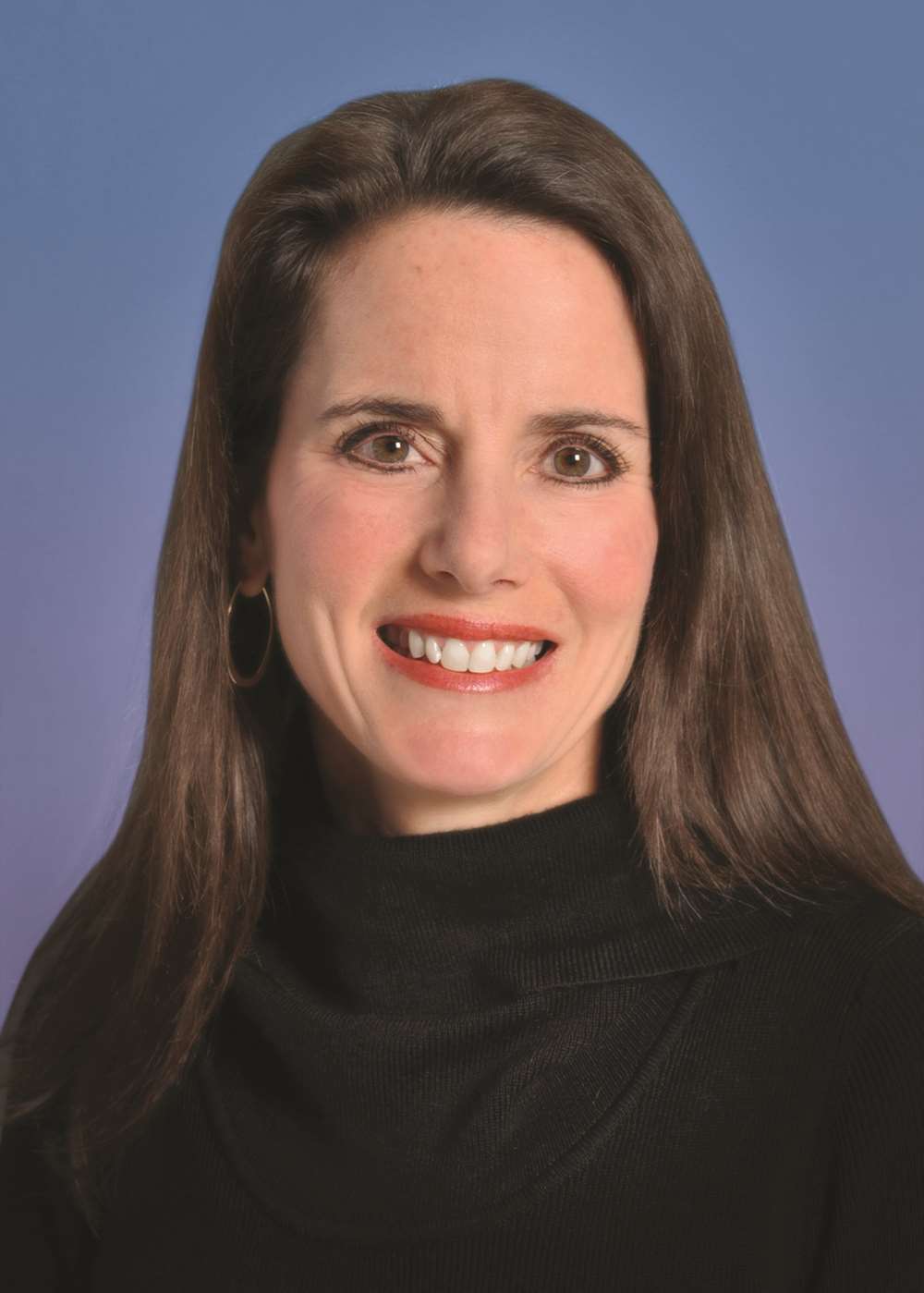 After graduating from MCW in 1996, the Drs. Calkins headed to the University of Colorado School of Medicine, where Barb and Casey completed residencies in pediatrics and surgery, respectively. Barb then spent a year as a chief resident before entering private practice in Colorado. She also served on the board of the Colorado Chapter of the American Academy of Pediatrics and on the American Board of Pediatrics' Examination Committee.
They moved to Kansas City for Casey's fellowship in pediatric surgery at Children's Mercy Hospital before returning to Milwaukee in 2005 – he as an assistant professor of surgery (pediatric surgery) at MCW and she as a practicing pediatrician with Children's. Casey was promoted to associate professor in 2011 and professor in 2017.
"We had such a great medical school experience and made many wonderful friends with whom we are still close today. We were thrilled when we had a chance to return here and reconnect with our friends from medical school," Barb shares. "It has been very rewarding to collaborate professionally in the community with these friends and to watch our children grow up together."
Barb also is an accomplished leader. Her leadership roles at MCW include the executive committee of the Alumni Association board for the past six years, as well as the 10- and 20-year Class Reunion Delegate (along with Casey!). Barb also has served on multiple Children's Medical Group committees, sits on its executive board and is a physician leader at Westbrook Pediatrics.
Further, she has mentored medical students and residents for the past 20 years. "It's rewarding to see that some of my former pediatric patients are now enrolled at MCW's medical school," she notes.
After almost 30 years, Barb remains passionate about MCW. "I just loved my experience here and want others to feel the same. Becoming a member of the Alumni Association board has been a great way to give back to the institution. It's important to support our current students and alumni and keep them engaged," she shares. "It's especially rewarding to see how MCW has become more innovative and grown with the new regional campuses, School of Pharmacy and Master's in Anesthesiology program. We are clearly evolving into one of the best health sciences universities in the country at which to train," she adds.
Barb continues, "Giving back isn't just about financial support, but also about mentorship and making time for reunions, conferences and staying connected. Even when my term ends on the executive committee board, I will continue to enhance current alumni programs and reunions, elevate the Alumni Association to be inclusive of our diverse alumni population, build and define our board, enhance our very first alumni-dedicated communication platform (ENGAGE) to increase collaboration among alumni and students, and continue to mentor and support students – as they are our future alumni."
– Sara L. Wilkins