Supporting Student Scholarships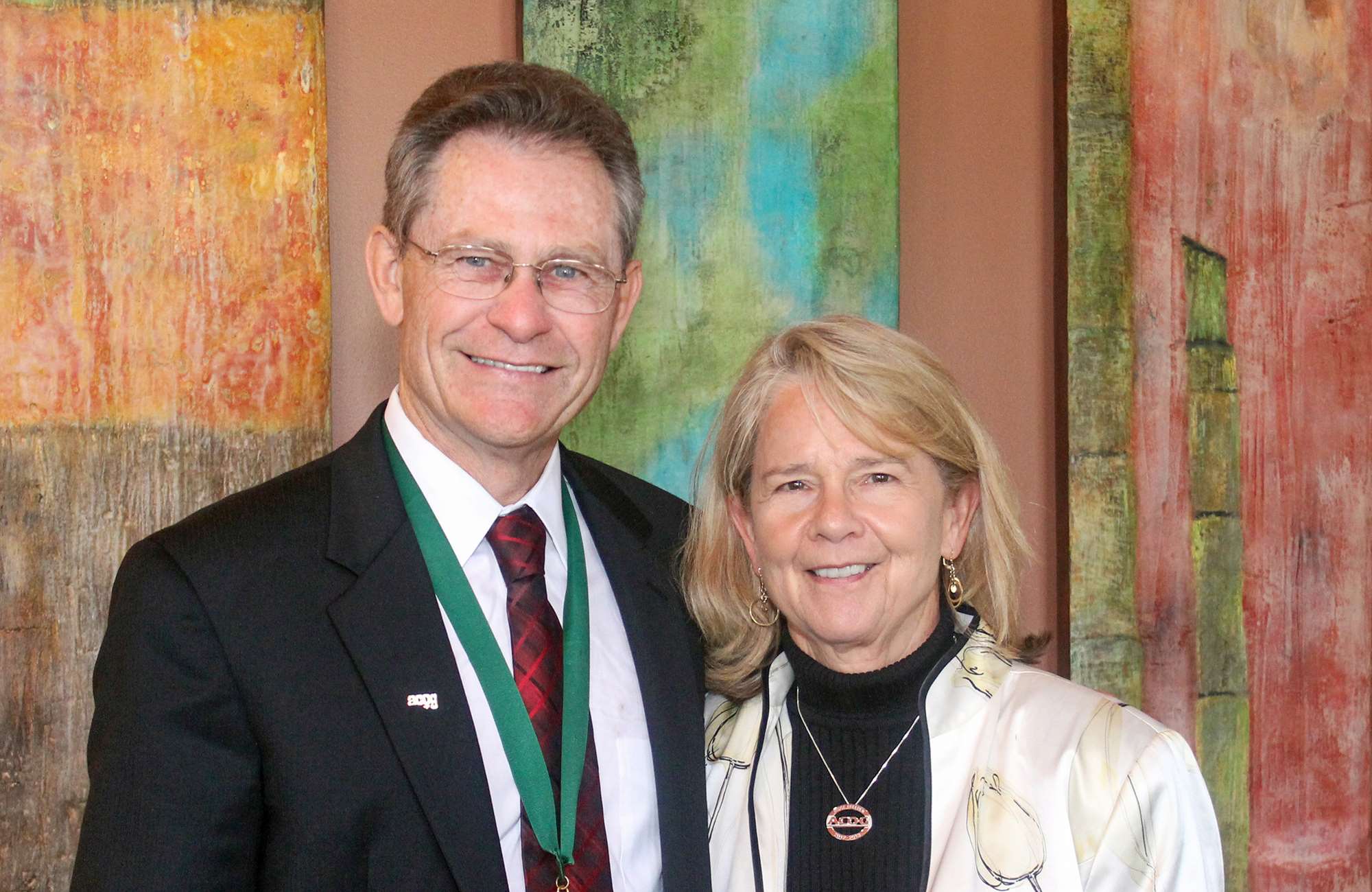 Dr. James Breeden and his wife, Midge
James T. Breeden, MD '70, was looking forward to celebrating the 50th anniversary of his graduation from medical school this year. His plans changed, along with those of the rest of the Class of 1970, with the onset of the COVID-19 pandemic. But his career, starting with medical school, prepared him well for unexpected challenges and opportunities.
Reflecting on his notable medical school moments, Dr. Breeden shares that on the first day of his clinical obstetric rotation, "I ended up completing my first delivery in an elevator while trying to get to L&D. Fortunately the patient was experienced and talked me through the delivery." This learning moment preceded his long career in obstetrics and gynecology.
Dr. Breeden is president of the Carson Medical Group in Carson City, Nevada, and chair of the Carson Tahoe Regional Medical Center board of directors. He served as chief of staff at Carson-Tahoe Hospital, chaired its OB/GYN department and is a longtime member of its executive board. Dr. Breeden has been active in the American College of Obstetricians and Gynecologists (ACOG), serving on its executive board for 10 years – and from 2012-2013, served as ACOG's 63rd president.
In that role, Dr. Breeden was an outspoken advocate for women's healthcare issues. His presidential task force on Leadership in the 21st Century studied the challenges of gender and generational change, and workforce and lifestyle balance, in training and inspiring future ACOG leaders. Dr. Breeden has been a featured speaker at many national and international medical meetings.
Giving back to MCW is important to Dr. Breeden, as medical school was a turning point in his life. Dr. Breeden notes, "I was the first generation in my family to attend college, and the experience changed my life. I want others to have the same opportunities that I have had."
He wants to help others afford the cost of medical education – especially those from backgrounds similar to his. Dr. Breeden and his wife, Midge, previously established the Dr. and Mrs. James T. Breeden Endowed Scholarship Fund, which supports medical students who exemplify Dr. Breeden's dedication to the field of medicine. The Breedens continue to build the fund each year.
Dr. Breeden's Class of 1970 Reunion Committee (on which he served as a leader) established the "50 for 50" challenge to encourage gifts of $1,000 for each year that individual class members have been practicing as physicians. The challenge was inspired by the matching challenge Art Kaemmer, MD '70, made to the Class.
The Breedens set an early example by making a $50,000 commitment to the challenge. Although disappointed that the Class was unable to celebrate its reunion this year due to the pandemic, Dr. Breeden is hopeful that his former classmates will accept the challenge to commemorate the 50th anniversary of their graduation from medical school by giving generously to MCW. This most recent gift from the Breedens will supplement their scholarship fund.
– Emily Marquardt