2021 Orthopaedic Surgery Graduating Residents & Fellows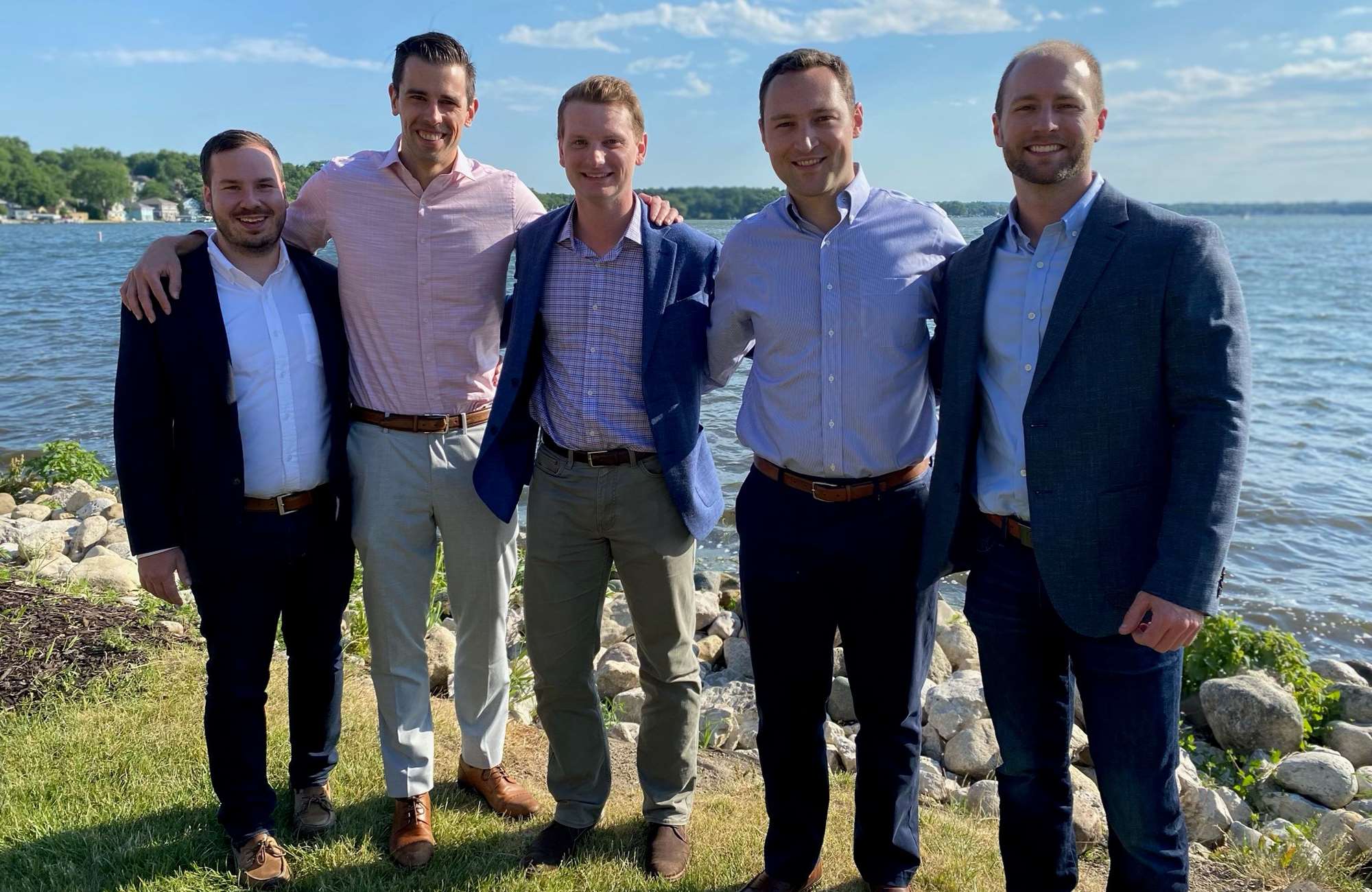 Justin D. Bric, MD
Dr. Justin Bric will be heading to the University of Florida where he will complete a one-year fellowship in Hip & Knee Reconstruction.
Alex R. Graf, MD
Dr. Alex Graf will be going to Atlanta, Georgia to complete a one-year Hand & Upper Extremity Fellowship at Emory University. \
Derek M, Parshall, MD
Dr. Derek Parshall will be headed north to Bloomington, Minnesota where he will complete a one-year Sports Medicine & Shoulder Fellowship with the University of Minnesota/TRIA Orthopaedic Center.
Patrick J. Reardon, MD
Dr. Patrick Reardon will be heading to Nashville, Tennessee to Vanderbilt University Medical Center to complete a one-year Sports Medicine Fellowship.
Michael J. Ziegele, MD
Dr. Michael Ziegele will be going to the University of Louisville in Kentucky to complete a one-year Adult Reconstruction Fellowship
Michelle Bartzen, PA-C
Michelle Bartzen, PA-C will finish her APP Fellowship in October 2021, and she plans on continuing her career in Orthopaedic Surgery.
Ferass Qawasmi, MD
Dr. Ferass Qawasmi will be headed to Montefiore Hospital in New York to complete a one-year shoulder and elbow fellowship. He will then head back to Jerusalem where he plans to work as a shoulder and elbow surgeon in Israel and Palestine.
Rachel Cohen Shohet, MD
Dr. Rachel Cohen Shohet anticipates a career in private practice.
Rob C. Vercio, MD
Dr. Rob Vercio is headed to Gig Harbor, Washington to join Puget Sound Orthopaedics in September.
S. Shawn Yari, MD
Dr. Shawn Yari will join Baylor Scott and White Health - McKinney, in the Dallas, Texas area.