Dr. Abir El-Alfy Receives Patriot Award for Support of Army Reservist in Pharmacy School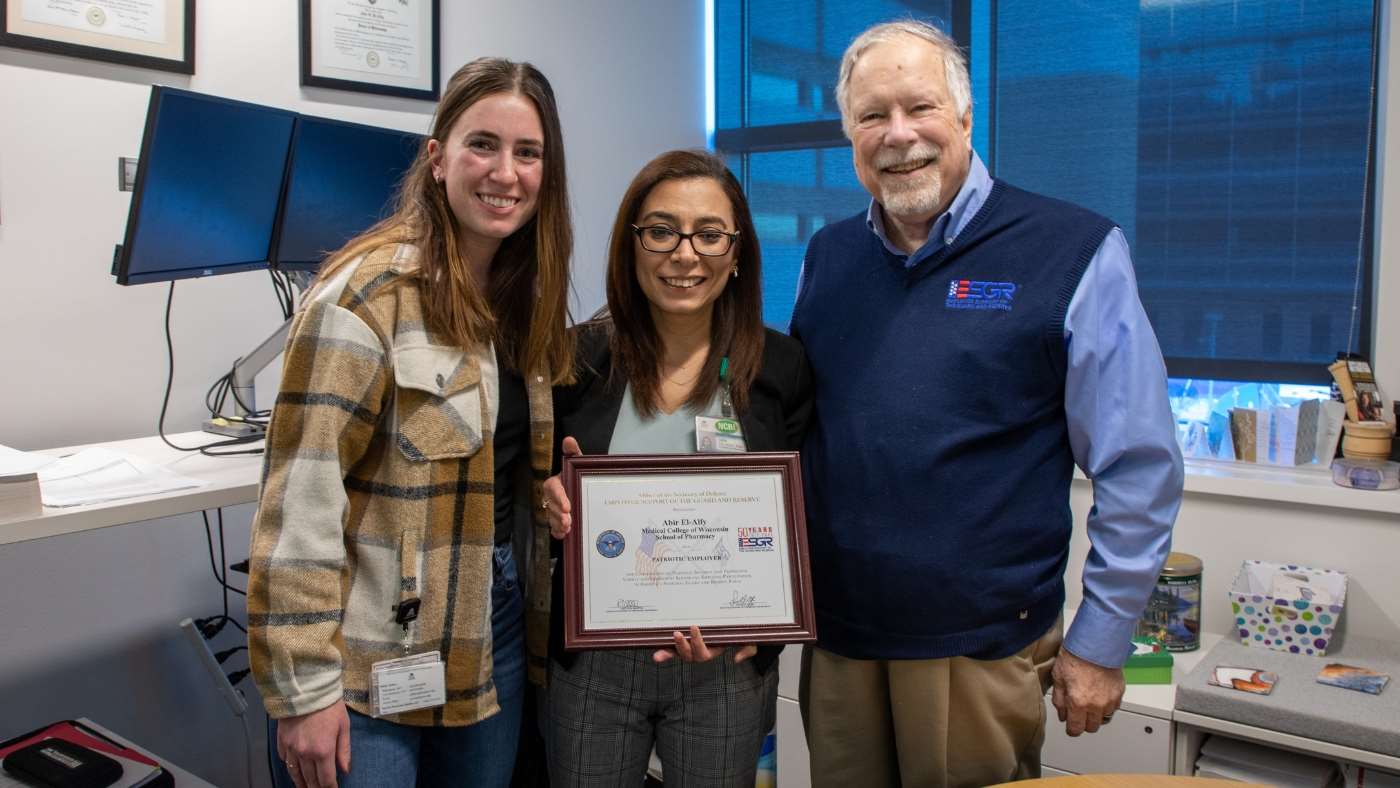 Abir El-Alfy, PhD has been awarded the Patriot Award from Employer Support of the Guard and Reserve (ESGR), a Department of Defense office.
The award recognizes patriotic employers who contribute to national security and protect liberty and freedom by supporting employee participation in the National Guard and Reserve force.
Dr. El-Alfy was nominated by Monica Micoliczyk, a first-year pharmacy student and Army Reservist.
"From orientation until now, I have been extremely grateful for the positive influence you have had on my ability to be a dual military leader and student," says Micoliczyk. "You've been the first person that I've emailed about anything and everything related to my military service. It's tough to find someone who's going to not only appreciate what you're doing but be flexible with you and support you along the way."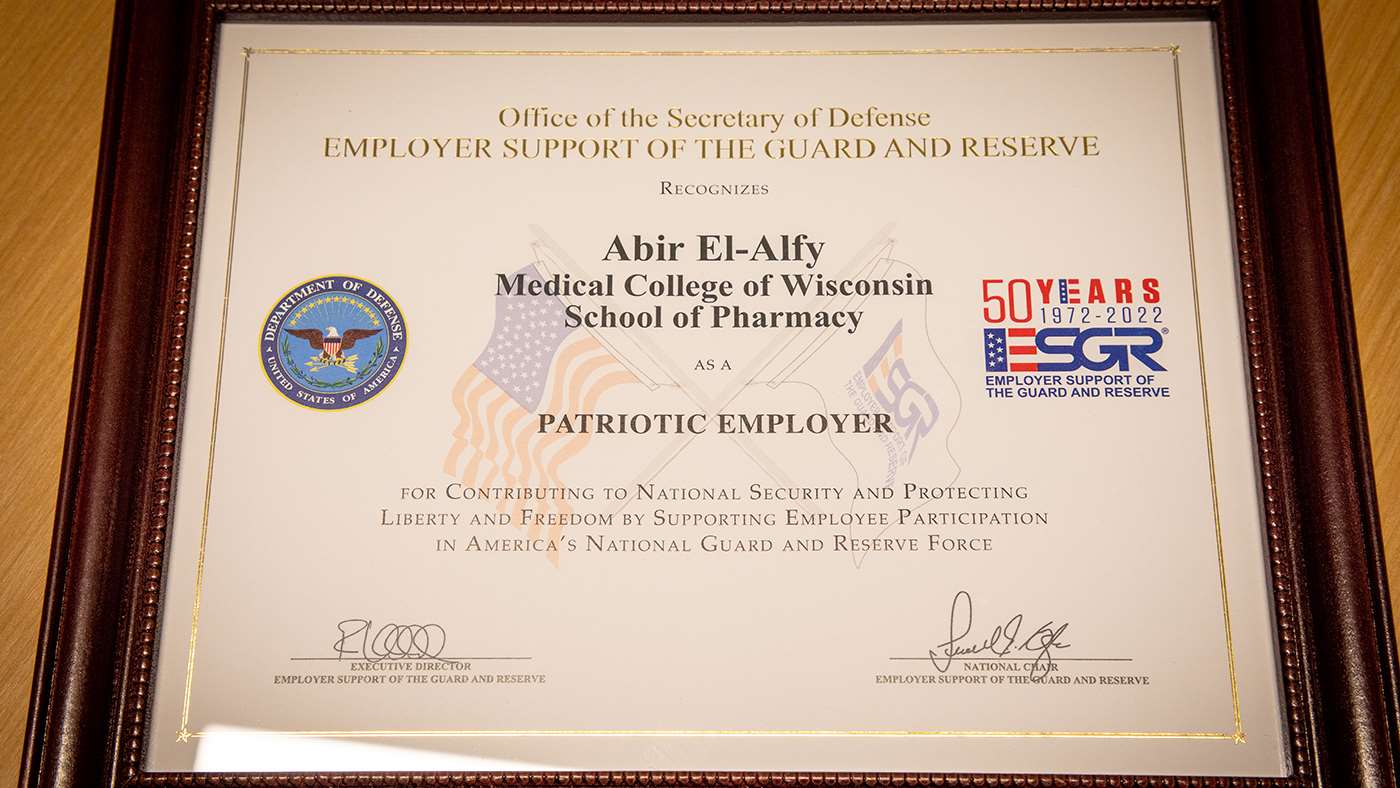 "We appreciate your service and definitely have to support you going the extra mile to get your education and serve in even more capacity. We are happy to help and support," says Dr. El-Alfy.
Bob Strange, Area Chair of the Wisconsin chapter of ESGR, awarded Dr. El-Alfy a pin and certificate on Feb. 1. He presented Micoliczyk with a military challenge coin.