Judy E. Kim, MD Named in Top 100 Most Influential People in the World of Ophthalmology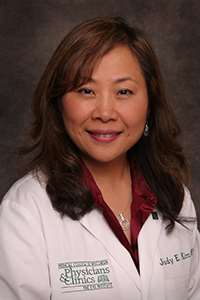 For the second year in a row, Dr. Judy Kim, professor of ophthalmology and visual sciences, has been selected by The Ophthalmologist to its Power List. This year highlights the Top 100 Most Influential Ophthalmologists in the World. Members of this list were nominated by their peers and the list of 450 nominees, with thousands of nomination letters, was narrowed down to the top 100 by a panel of 20 international judges.
The Ophthalmologist is an international publication covering stories from around the world of ophthalmology.