Prioritizing Wellness as a Pharmacy Student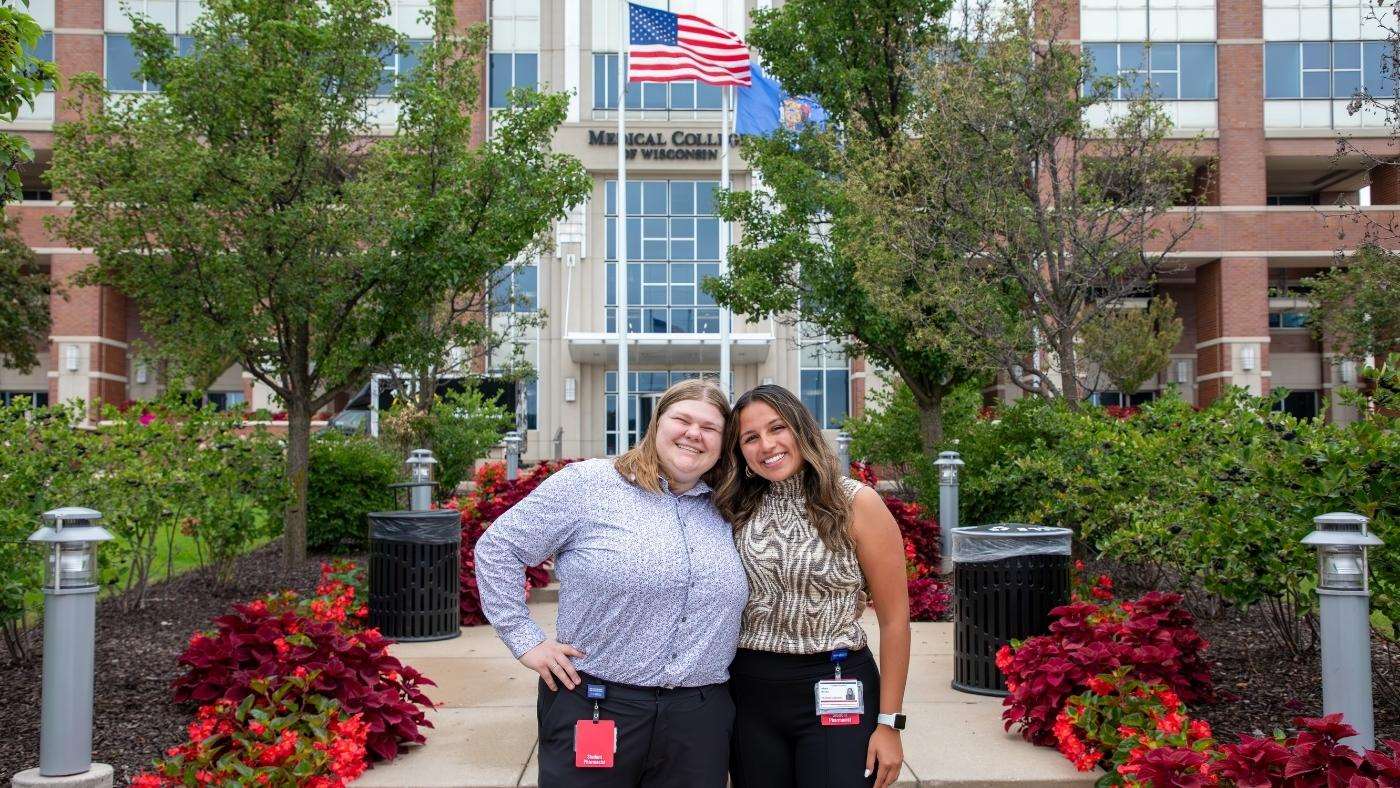 The MCW School of Pharmacy has made a commitment to student well-being in its three-year accelerated Doctor of Pharmacy (PharmD) curriculum. As part of a multi-pronged approach, the school appointed a Wellness Task Force, added a Mental Health First Aid elective course and established a Student Wellness Committee.
Wellness Committee members Zoe Green and Alexis Rocha described their role as being advocates for their cohort. "When it comes to the work-life balance on top of an intense professional school program, wellness is important," said Rocha, a 2025 PharmD candidate. "As advocates, we're there to give advice on wellness activities to do each week and just boost everyone's confidence."
"I focus on being okay with being vulnerable and letting others know it's okay to feel that way," said Green, a 2025 PharmD candidate. "I know that if I'm feeling overwhelmed, there are other people who are feeling the exact same way."
At the start of the 2023 school year, the committee launched a weekly wellness email. Each edition features a Wellness Corner, where the wellness advocates share tips and a Brag Board, where students can recognize their peers' accomplishments. There are recommendations from classmates about podcasts, tv shows, music or books to help them unwind from their studies. Plus, there's a weekly wellness check-in survey where students can provide feedback on how they're doing, things that are stressing them out or what made them proud this week.
Imposter syndrome is one thing that Rocha and Green say they and their peers experience. "I've had moments where I've questioned whether this program is for me and whether this profession is for me," shared Rocha. "We're human – we all have our highs and lows. In the grand scheme of life, when we're practicing pharmacists doing what we love, these little bad moments are going to be so irrelevant."
Similar to Rocha, Green thinks ahead to her future career where she will have the opportunity to touch people's lives. "It's a program that's meant to be challenging, but you're here for a reason. Just be gentle and kind to yourself," Green advised.
The School of Pharmacy has also incorporated self-care and mindfulness activities in the first few minutes of Patient Care Lab. "I help students develop skills to care for themselves, so they have the emotional capacity and energy to care for their patients," said Mathew Letizia, PharmD, director of professional laboratories for year one students, who is also chair of the Student Wellness Committee. "My weekly messages to students stress the importance of being present in the moment, self-awareness and emotional intelligence. I am enthusiastically proud of our student wellness advocates because they are taking these messages directly to their classmates and helping to create a culture on campus of positivity, kindness and compassion," he added.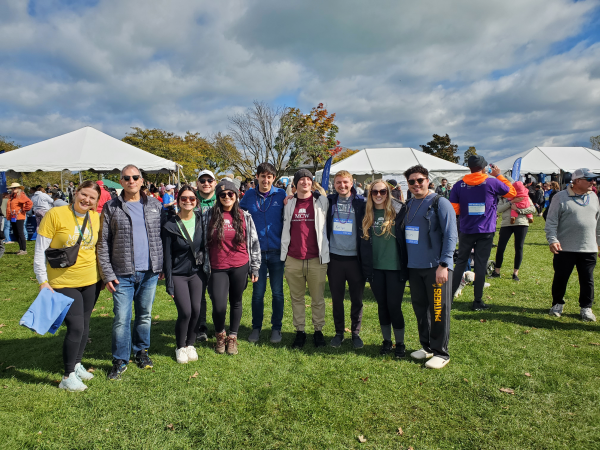 Each year, the school hosts a mental health symposium for pharmacy students. The 2023 symposium, titled "Space to Breathe: Intentional Self-Care Practices," featured presentations about incorporating mindfulness into the pharmacy school journey and how to help others experiencing a mental health crisis. There was a panel discussion in which members of the Student Wellness Committee and a pharmacist preceptor shared why they're passionate about advocating for mental health and wellness.
Each fall, students, faculty and staff participate in the Out of Darkness Walk in downtown Milwaukee, supporting the American Foundation for Suicide Prevention's mission to save lives and bring hope to those affected by suicide. The MCW School of Pharmacy team included 25 participants who raised $2,000 for suicide prevention efforts.
Rocha and Green emphasized that wellness doesn't have to be something grandiose. It can be taking a moment to breathe, noticing that you're squeezing the steering wheel when you drive, or starting a new skincare routine. "Keep doing the things that make you happy and facilitate introspection," recommended Green. "The more you know about yourself, the more you can better understand other people."