Dr. Adina Kalet Receives the 2023 AAMC Award for Excellence in Medical Education
Milwaukee, October 30, 2023 – Adina Kalet, MD, MPH, the Stephen and Shelagh Roell Endowed Chair and director of the Robert D. and Patricia E. Kern Institute for the Transformation of Medical Education, recently received the Association of American Medical Colleges' (AAMC) 2023 Excellence in Medical Education Award. Dr. Kalet is the first MCW faculty member to receive a national leadership award from the AAMC.
The Excellence in Medical Education Award is the AAMC's most prestigious honor. It recognizes the highest standards in medical education and is awarded to an individual (or a team of two) whose contributions have had a demonstrable impact on advancing medical education.
Dr. Kalet was selected for her long-time commitment to medical education on the national and international level. Throughout her 30-year career in academic medicine, she has been a tireless advocate for building an excellent primary care workforce by ensuring doctors-in-training develop the communication skills necessary to effectively engage with their patients.
Since joining MCW in 2019, Dr. Kalet has demonstrated continued excellence in helping lead the institution's education mission. She has urged expanding the view of medical education to include the development of highly competent, innovative doctors, along with development of the whole person, allowing medical professionals to flourish and reach their full potential while providing excellent, equitable care.
An internal medicine physician, Dr. Kalet has also served as a principal investigator on grants from the National Science Foundation and the National Institutes of Health (NIH), as well as authored more than 200 papers and three books and contributed 14 chapters to larger works.
To read more about Dr. Kalet and watch her acceptance video, visit the AAMC website.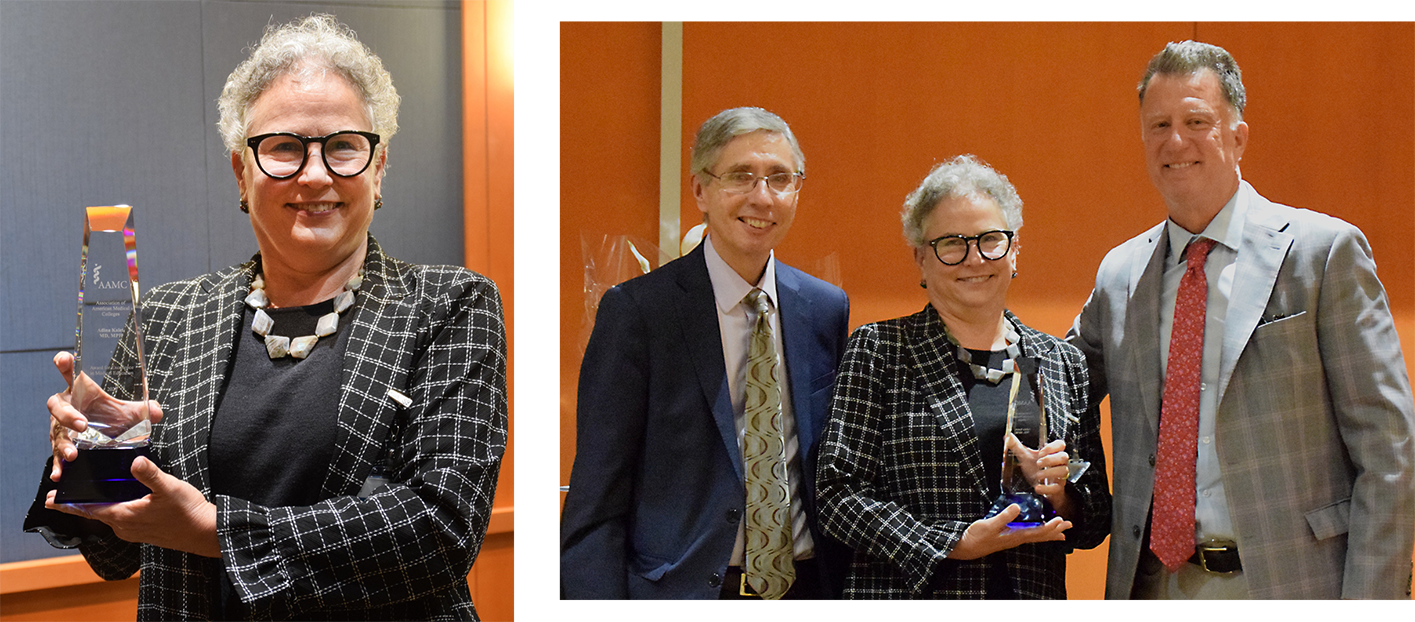 Keep up with the latest news. Sign up for Newsroom Alerts.
Latest press releases, stories and resources.
MCW Media Contacts
The media relations team at MCW is happy to assist in coordinating experts for interviews. Please reach out to us at: