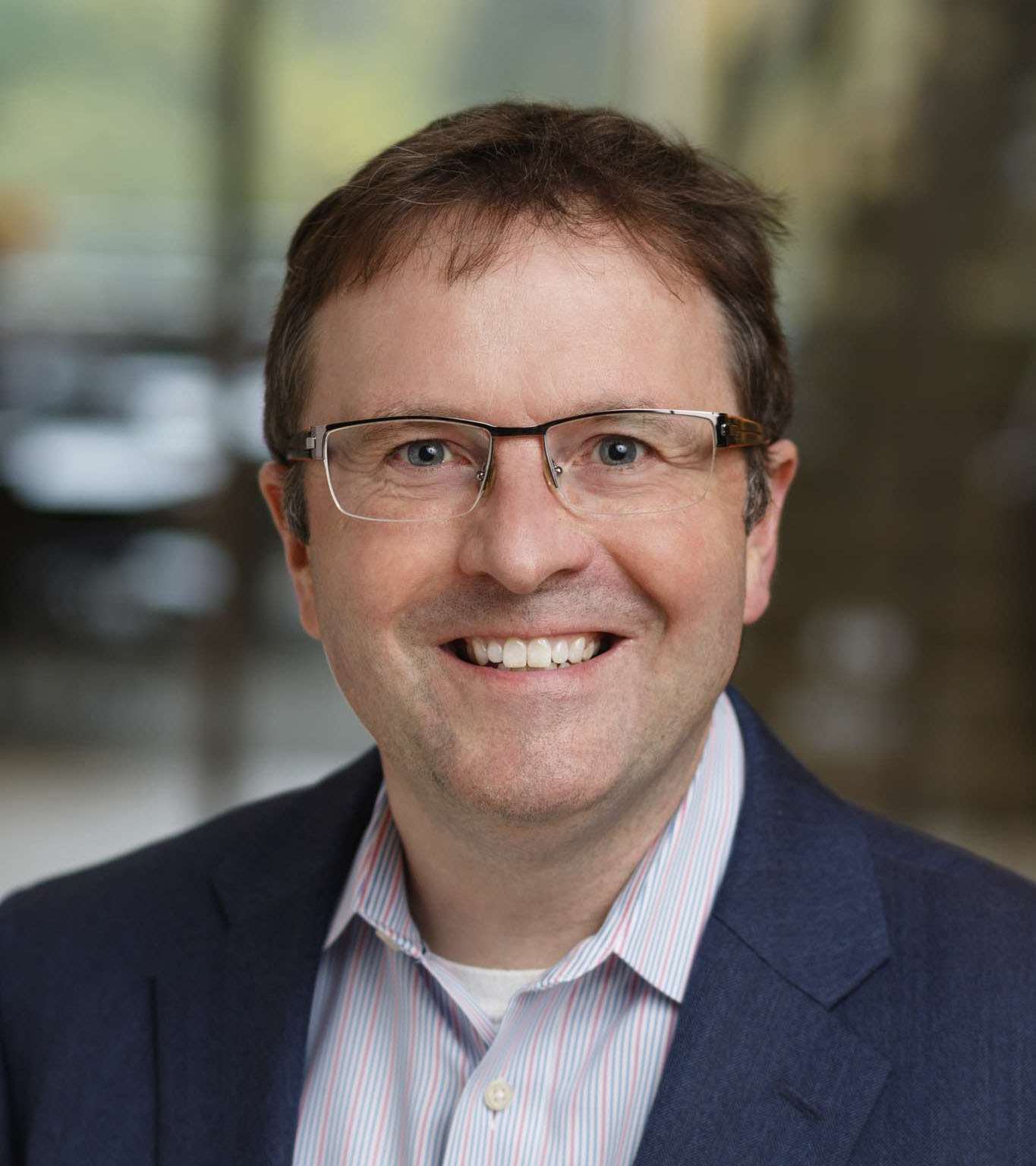 Jonathan S. Marchant, MA, PhD
Marcus Professor & Chair
Locations
Cell Biology, Neurobiology & Anatomy
Contact Information
Education
PhD, Department of Pharmacology, Cambridge University, 1996
Postdoctoral, Department of Pharmacology, Cambridge University & Department of Neurobiology & Behavior, UC Irvine, CA
Biography
Dr. Marchant received his PhD in Pharmacology from the University of Cambridge in England in 1996, following which he was a Wellcome Trust Training Fellow in the Department of Pharmacology at the University of Cambridge from 1996 to 1998, and a Wellcome Trust International Training Fellow in the Department of Neurobiology and Behavior at the University of California-Irvine from 1998-2001.
He has been a faculty member at the University of Minnesota Medical School since 2002 and most recently served as a tenured professor in the Department of Pharmacology and Stem Cell Institute there. At the University of Minnesota Medical School's Department of Pharmacology, Dr. Marchant held the positions of assistant professor, associate professor, director of graduate studies in pharmacology, interim head and vice head. He also has been a faculty member of the University's Stem Cell Institute since 2008, where he serves on the executive leadership team and as Program Director of the T32 Graduate Training Program in Stem Cell Biology.
Research Experience
Anthelmintics
Calcium
Calcium Channels
Calcium Signaling
Endoplasmic Reticulum
Inositol 1,4,5-Trisphosphate Receptors
Lysosomes
Microscopy, Confocal
Planarians
Receptors, G-Protein-Coupled
Regeneration
Schistosomiasis
Research Interests
Dr. Marchant received training in leading laboratories that provided him with biochemical, molecular and imaging skill sets to probe the functional architecture of cell signaling events. As an independent principal investigator at the University of Minnesota, Dr. Marchant's interests diversified to utilize these skill sets to advance a variety of projects in cellular and regenerative biology. He has been the recipient of more than a dozen grants from the National Institutes of Health (NIH) and the National Science Foundation (NSF), as well as numerous research awards and seed grants from the University of Minnesota.
He has been significantly involved in undergraduate, medical, graduate and postdoctoral education. He has mentored over 30 PhD, MS, Undergrad students and Postdoctoral Fellows. Dr. Marchant has also served on over 20 thesis committees in the past decade.
Dr. Marchant has published more than 80 articles, original papers, book chapters and reviews, and presented at nearly 20 local, regional, national and international lectures and workshops during the past five years. He has served as a panelist on numerous NSF and NIH Study Sections and as an ad hoc reviewer for national and international journals and granting bodies.