Physician Scientist Training Program
The Anesthesiology Department's Physician Scientist Training Program (PSTP) is a post-graduate training program designed to develop exceptional clinicians and scholars. The Medical College of Wisconsin provides an outstanding pathway for the development of leaders in Anesthesiology, through the combination of a rigorous clinical training program and focused research.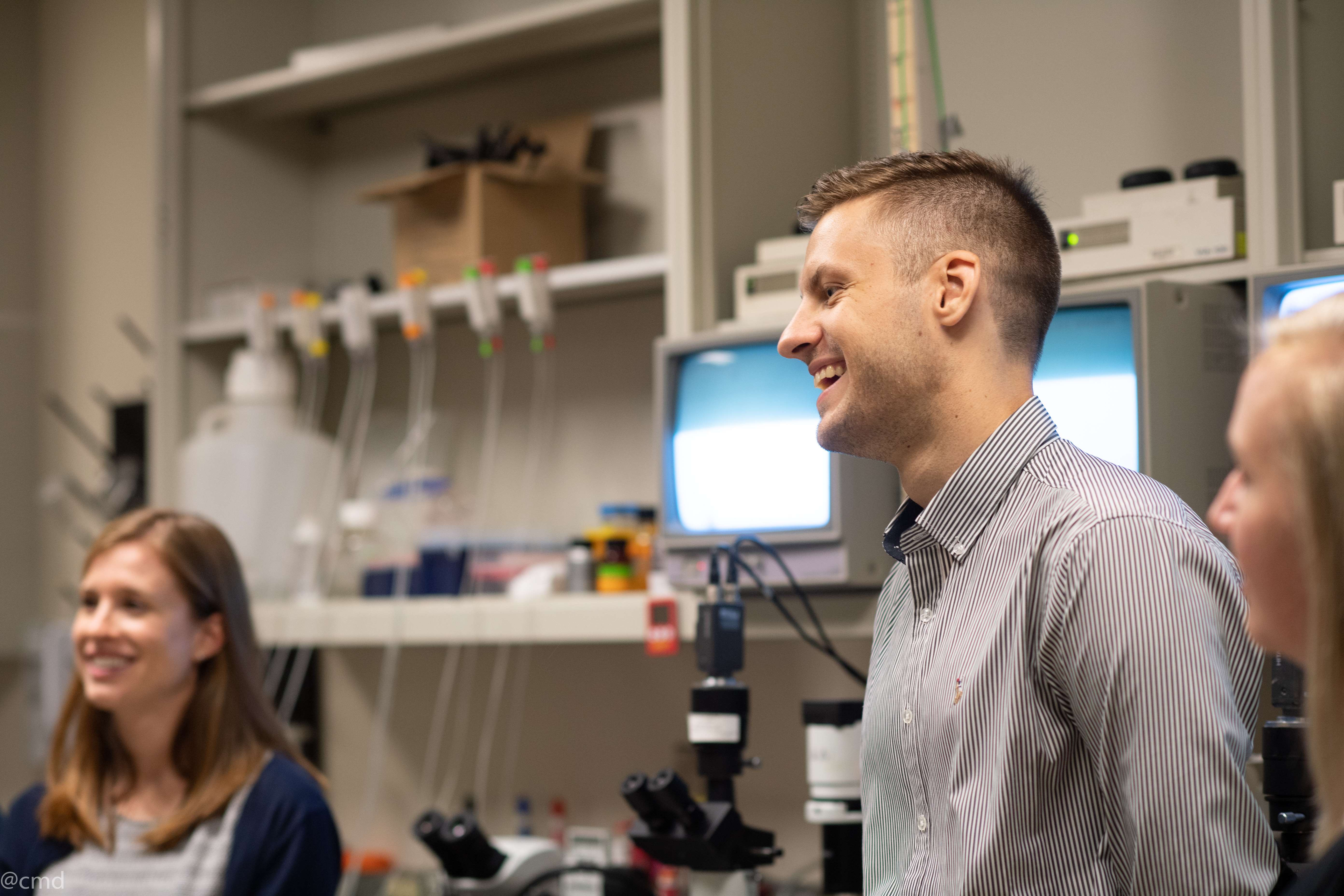 Anesthesiology's PSTP program is designed to enhance the career development of future physician scientists who are clinically skilled and able to conduct state-of-the-art research, by offering research time during clinical anesthesiology training and collaboration with strong mentorship from clinician scientists at MCW. Research time requires success in clinical training and follows the American Board of Anesthesiology template for up to 25% research time in a 4-year anesthesiology residency program.
The Program is designed to attract graduating medical students that already have a strong interest in research and whom aspire to be academic faculty; poised to conduct basic, translational, clinical or outcomes-based research. The PSTP program is supported by the Department and the research experience is unique for each individual based upon their area of investigation. The total amount of protected research time and the integration of research into residency follows guidelines outlined by the American Board of Anesthesiology.

Our experience with past residents in the PSTP has been extremely positive, allowing the participants to develop their clinical skills, medical knowledge and research competitiveness throughout the program.
Benefits of the program
The flexibility to choose a research pathway that suits the trainees needs. Options include:

A clinical residency training program combined with a research fellowship that is individualized for maximum flexibility in scheduling to enable the integration of research throughout residency training extended over a 4-5 year program
An intensive research training with 12 -24 consecutive months as an anesthesiology resident.
Another individualized custom research training option, such as research integrated with a clinical fellowship or clinical duties as faculty.

Opportunities for research and mentorship outside the Anesthesiology Department in related disciplines
Research stipend provided for each year of integrated research fellowship
Provision of annual academic allowance for travel to meetings and to fund training–related expenses
Academic mentorship from strong clinician educators
Mentorship to enhance the transition from trainee to independent investigator
Interested applicants should contact Dr. Christopher Roberts at croberts@mcw.edu for more information.
Current & Past Trainees
| | | |
| --- | --- | --- |
| Trainee | Years | Current Position |
| Boran Katunaric, MD | Current | Anesthesiology resident |
| Thomas Langer, MD, PhD | Current | Anesthesiology resident |
| Natasha Topoluk, MD, PhD | Current | Anesthesiology resident |
| William Gross, MD, PhD | 2014 –2018 | Assistant Professor, Anesthesiology, MCW |
| Christopher Roberts, MD, PhD | 2013 –2018 | Assistant Professor, Anesthesiology, MCW |
| Maia Terashvili, PhD | 2016 –2018 | Research Scientist, Gastroenterology, Medicine, MCW |
| Julie Freed, MD, PhD | 2011 – 2016 | Associate Professor, Executive Vice Chair and Director of Clinical Research, Anesthesiology, MCW |
| Joseph Fisher, PhD | 2013 – 2014 | Assistant Professor, Biology, Concordia University - Wisconsin |
| Justin Miller, PhD | 2014 | Assistant Professor, Biology, Carthage College |