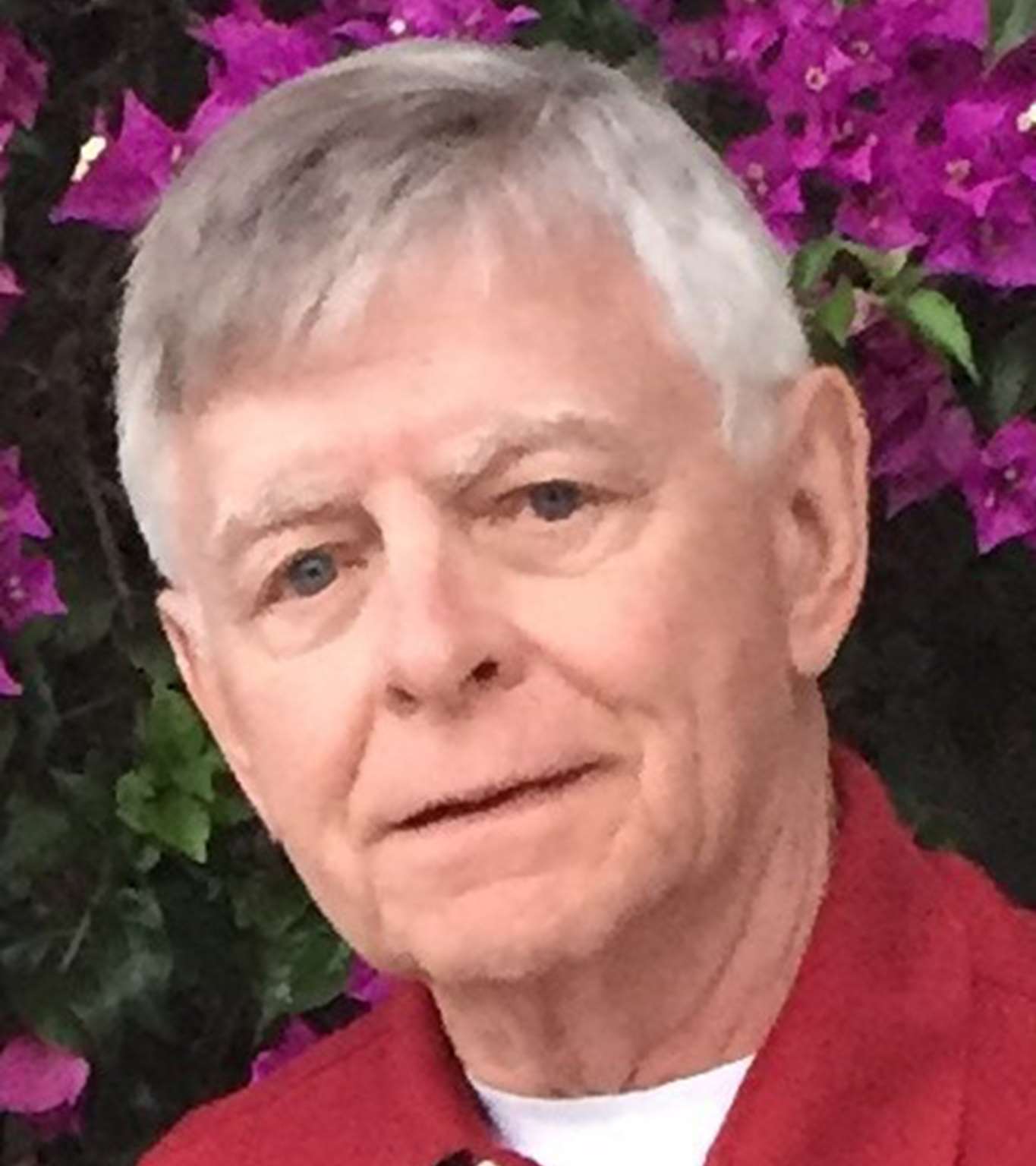 John W. Lough, PhD
Professor
Locations
Cell Biology, Neurobiology & Anatomy
Contact Information
Education
PhD, Washington University, St. Louis, MO, 1975
Postdoctoral, Massachusetts Institute of Technology
Research Interests
Dr. Lough's current research, performed in collaboration with the laboratory of Dr. John Auchampach of the Department of Pharmacology and Toxicology, addresses Tip60 (Tat-interactive protein 60 kD), an acetyltransferase that his laboratory has shown to be essential for embryonic development (Hu et al. 2009), and to suppress cell-cycle activation while promoting apoptosis in cardiomyocytes of the adult heart (Fisher et al. 2012). Because the latter findings suggested that reduction of Tip60 in the infarcted heart might promote regeneration via activation of the cardiomyocyte cell-cycle, his laboratory designed a mouse model wherein the gene encoding Tip60, termed Kat5, can be specifically depleted in cardiomyocytes via activation of Cre-recombinase. Using this model, the laboratory reported that although constitutive Tip60 depletion increased cardiomyocyte density in the juvenile heart, persistent depletion to the adult stage was harmful (Fisher, Horst et al., 2016). Hence, the mouse model was adapted to permit temporal depletion of Tip60 via administration of tamoxifen. This has revealed, in both the neonatal (Wang et al., 2021) and the adult heart (Wang et al., manuscript submitted), that Tip60 depletion after myocardial infarction diminishes apoptosis, limits scarring, and permits renewed activation of the cardiomyocyte cell-cycle, resulting in the prevention of cardiac dysfunction as assessed by echocardiography. Exciting preliminary data indicate that the beneficial effects of depleting the Kat5 gene post-infarction are mimicked by administering the anti-Tip60 drug TH1834. And, experiments to reveal the molecular basis of this beneficial response are revealing that Tip60 depletion diminishes the DNA damage response (DDR) by reducing levels of phospho-Atm, and the cell-cycle inhibitor p27, thereby removing major obstacles to cardiomyocyte proliferation.
Selected Publications from the Lough Laboratory
Wang X., Wan TC, Kulik KR, Lauth A, Smith, BC, Lough JW, Auchampach JA. Pharmacological inhibition of the acetyltransferase Tip60 mitigates myocardial infarction injury. Disease Models & Mechanisms 2023 DOI:10.1242/dmm.049786. PMID:36341679
Wang X, Wan TC, Lauth A, Purdy AL, Kulik KR, Patterson M, Lough JW, Auchampach JA. Conditional depletion of the acetyltransferase Tip60 protects against the damaging effects of myocardial infarction. J Mol Cell Cardiol 2022 163:9-19. PMID:34610340 PMCID:PMC8816866
Wang X, Wan TC, Lauth A, Patterson M, Lough JW, Auchampach JA. Conditional depletion of the acetyltransferase Tip60 in the adult heart protects against damaging effects of myocardial infarction. Submitted for publication.
Wang X, Lupton C, Lauth A, Wan TC, Foster P, Patterson M, Auchampach JA, Lough JW. Evidence that the acetyltransferase Tip60 induces the DNA damage response and cell-cycle arrest in neonatal cardiomyocytes. J Mol Cell Cardiol 2021 155:88-98. PMID: 33609538
Wang X, Lauth A, Wan TC, Lough JW, Auchampach JA. Myh6-driven Cre-recombinase activates the DNA damage response and the cell-cycle in the myocardium in the absence of LoxP sites. Dis Model Mech. 2020. 13(12):dmm046375. PMID:33106234. PMCID:PMC7758623
Numata A, Kwok HS, Zhou Q-L, Li J, Tirado-Magallanes R, Espinosa Angarcia V, Hannah R, Park J, Wang C-Q, Krishnan V, Rajagopalan D, Zhang Y, Zhou S, Welner RS, Osato M, Jha S, Bohlander SK, Göttgens B, Yang H, Benoukraf T, Lough J, Bararia D, Tenen DG. Lysine acetyltransferase Tip60 is required for hematopoietic stem cell maintenance. Blood 2020 136:1735-1747. PMID:32542325; PMCID: PMC7544546.
Kim M-S, Fleres B, Lovett J, Anfinson M, Samudrala SSK, Kelly LJ, Teigen LE, Cavanaugh M, Marquez M, Geurts AM, Lough JW, Mitchell ME, Fitts RH, Tomita-Mitchell A. Contractility of Induced Pluripotent Stem Cell-Cardiomyocytes With an MYH6 Head Domain Variant Associated With Hypoplastic Left Heart Syndrome. Front. Cell Dev. Biol. 2020 8:440. PMID:32656206; PMCID:PMC7324479.
Fisher JB, Horst A, Wan T, Kim MS, Auchampach J, Lough J. Depletion of Tip60 from In Vivo Cardiomyocytes Increases Myocyte Density, Followed by Cardiac Dysfunction, Myocyte Fallout and Lethality. PLoS One. 2016 11:e0164855. PMID:27768769; PMCID:PMC5074524.
Tomita-Mitchell A, Stamm KD, Mahnke DK, Kim MS, Hidestrand PM, Liang HL, Goetsch MA, Hidestrand M, Simpson P, Pelech AN, Tweddell JS, Benson DW, Lough JW, Mitchell ME. Impact of MYH6 variants in hypoplastic left heart syndrome. Physiol. Genomics 2016 48:912-921. PMID: 27789736; PMCID:PMC5206387.
Kim MS, Horst A, Blinka S, Stamm K, Mahnke D, Schuman J, Gundry R, Tomita-Mitchell A, Lough J. Activin-A and Bmp4 levels modulate cell type specification during CHIR-induced cardiomyogenesis. PLoS One. 2015 10:e0118670. PMID:25706534; PMCID:PMC4338295.
Fisher JB, Kim MS, Blinka S, Ge ZD, Wan T, Duris C, Christian D, Twaroski K, North P, Auchampach J, Lough J. Stress-induced cell-cycle activation in Tip60 haploinsufficient adult cardiomyocytes. PLoS One. 2012 7:e31569. PMID:22348108; PMCID:PMC3279378.
Van Orman JR, Si-Tayeb K, Duncan SA, Lough J. Induction of cardiomyogenesis in human embryonic stem cells by human embryonic stem cell-derived definitive endoderm. Stem Cells Dev. 2012 21:987-94. PMID:21627569; PMCID:PMC3315759.
McAllister D, Merlo X, Lough J. Characterization and expression of the mouse tat interactive protein 60 kD (Tip60) gene. Gene. 2002 289:169-76. PMID:12036595.
Kim MS, Merlo X, Wilson C, Lough J. Co-activation of atrial natriuretic factor promoter by Tip60 and serum response factor. J Biol Chem. 2006 281:15082-9. PMID:16597624.
Hu Y, Fisher JB, Koprowski S, McAllister D, Kim MS, Lough J. Homozygous disruption of the Tip60 gene causes early embryonic lethality. Dev Dyn. 2009 238:2912-21. PMID:19842187; PMCID: PMC2801416.