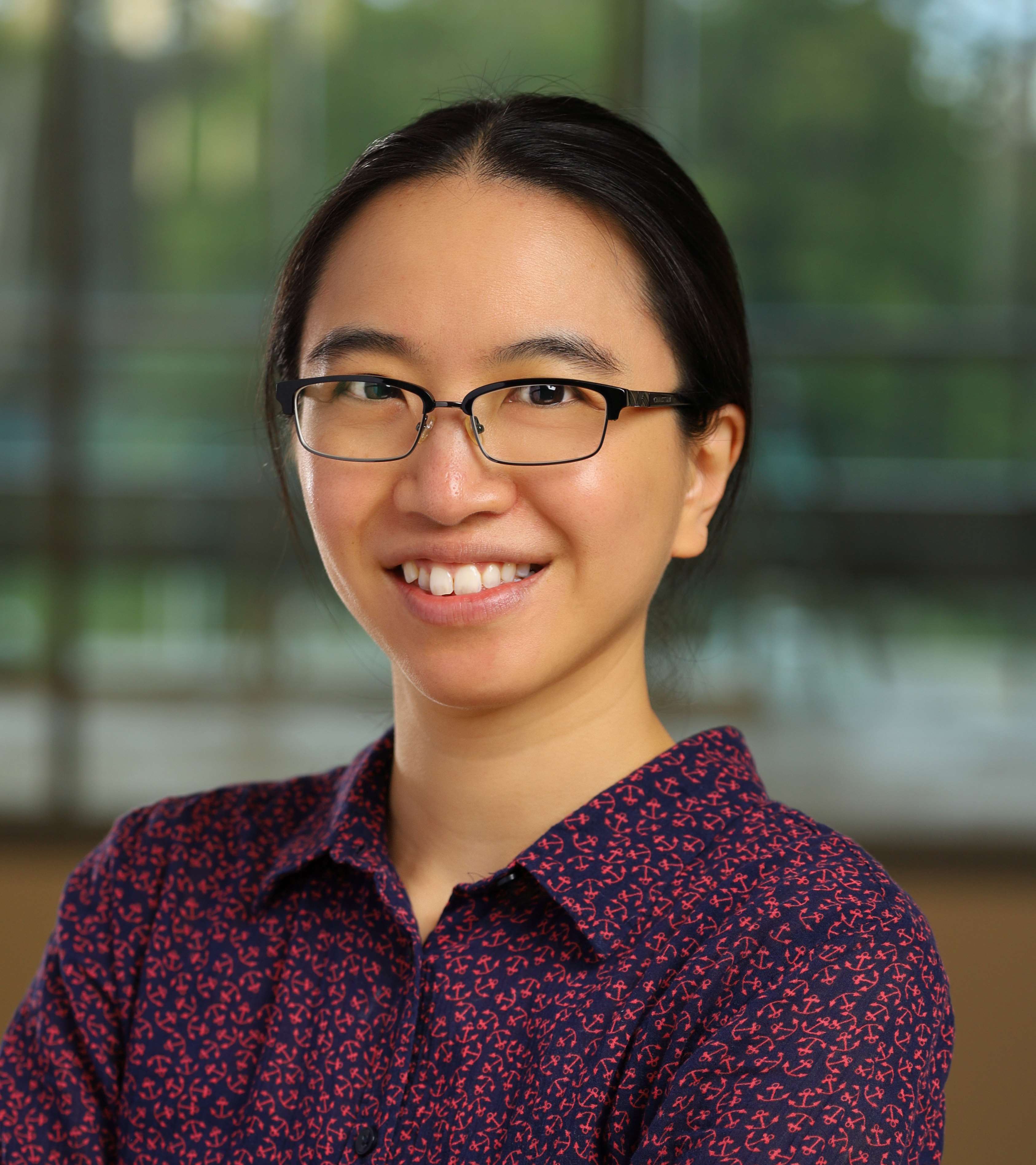 Pui-Ying (Penny) Lam, PhD
Assistant Professor
Locations
Neuroscience Research Center
Contact Information
Education
Postdoctoral Fellowship, Massachusetts General Hospital/Harvard Medical School; University of Utah
PhD, University of Wisconsin-Madison
MPhil, The Hong Kong University of Science and Technology
BSc (Hons), The Hong Kong University of Science and Technology
Biography
Dr. Lam received her doctoral training at the University of Wisconsin-Madison in Dr. Anna Huttenlocher's laboratory and postdoctoral training from Harvard Medical School and The University of Utah in Dr. Randall Peterson's laboratory. Her laboratory is broadly interested in small molecule tool development as well as the use of these tools along with in vivo imaging and modern molecular approaches to interrogate biological processes in health and disease. Dr. Lam received an American Heart Association postdoctoral fellowship, as well as a K99/R00 NIH BRAIN Initiative Advanced Postdoctoral Career Transition Award.
We are hiring
We are recruiting highly motivated trainees at all levels. If you are interested in joining or rotating in the Lam Lab, please contact Pui-Ying Lam, PhD at plam@mcw.edu. We are also hiring research technologists.
Research Interests
Disease Models & Mechanisms Journal Cover
December 2022; Volume 15, No. 12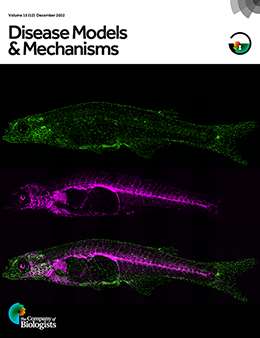 Develop novel chemo-optogenetic tools for in vivo applications
Optogenetic/chemo-optogenetic tools accelerate basic research by providing the necessary means for manipulating cell activities using light with high temporal and spatial specificity. Our lab performs small molecule screens to discover chemo-optogenetic actuators to address some of the limitations of currently available optogenetic tools. We developed a zebrafish behavioral screening assay to identify photoactivatable compounds for endogenous vertebrate targets. As an example of our discoveries, our recent work published in JACS (Lam et al., 2020) described TRPswitch, a novel tunable chemo-optogenetic system based on a high-conductance cation channel, TRPA1, coupled to photo-activatable channel ligands (Figure 1). The new chemo-optogenetic tools we develop will benefit a wide range of researchers and have the potential to open up new areas of research. This project is supported by an NIH grant from the Brain initiative (R00NS112599).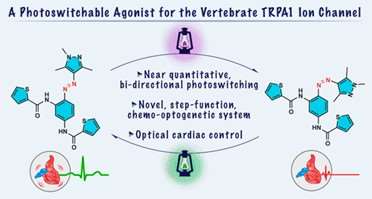 Figure 1. TRPswitch—A Step-Function Chemo-optogenetic Ligand for the Vertebrate TRPA1 Channel. Lam et al., JACS (2020)

Inflammation in the central nervous system
Uncontrolled neuroinflammation is recognized as a hallmark of neurological disease. Microglia, the resident macrophages of the brain, are highly susceptible to subtle changes in their environment. It is important to understand the behavior and regulation of immune cells in the intact brain, as well as to identify modulators that ameliorate pathogenesis of neurological diseases. To understand innate immunity and neuroinflammation in vivo, my group utilizes a synergistic approach that includes live imaging of transparent vertebrate fish models (zebrafish and Danionella cerebrum), optogenetic manipulation, in vivo small molecule screening, as well as novel chemo-optogenetic tool development. We aim to unravel how inflammation, particularly neuroinflammation, is regulated and to identify agents that provide beneficial modulation of immune function. Our work will offer new insights into innate immunity, provide novel tools to study and control innate immune cell function, and ultimately provide novel therapeutic options to improve human health.
Movie 1. In vivo confocal time-lapse movie showing microglia behavior and morphology in a live larval zebrafish brain.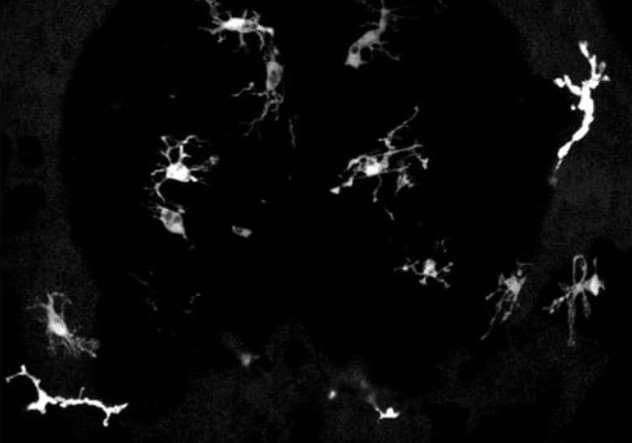 Movie 2. Neutrophils (red) and macrophages (green) respond to a tail fin wound in larval zebrafish.