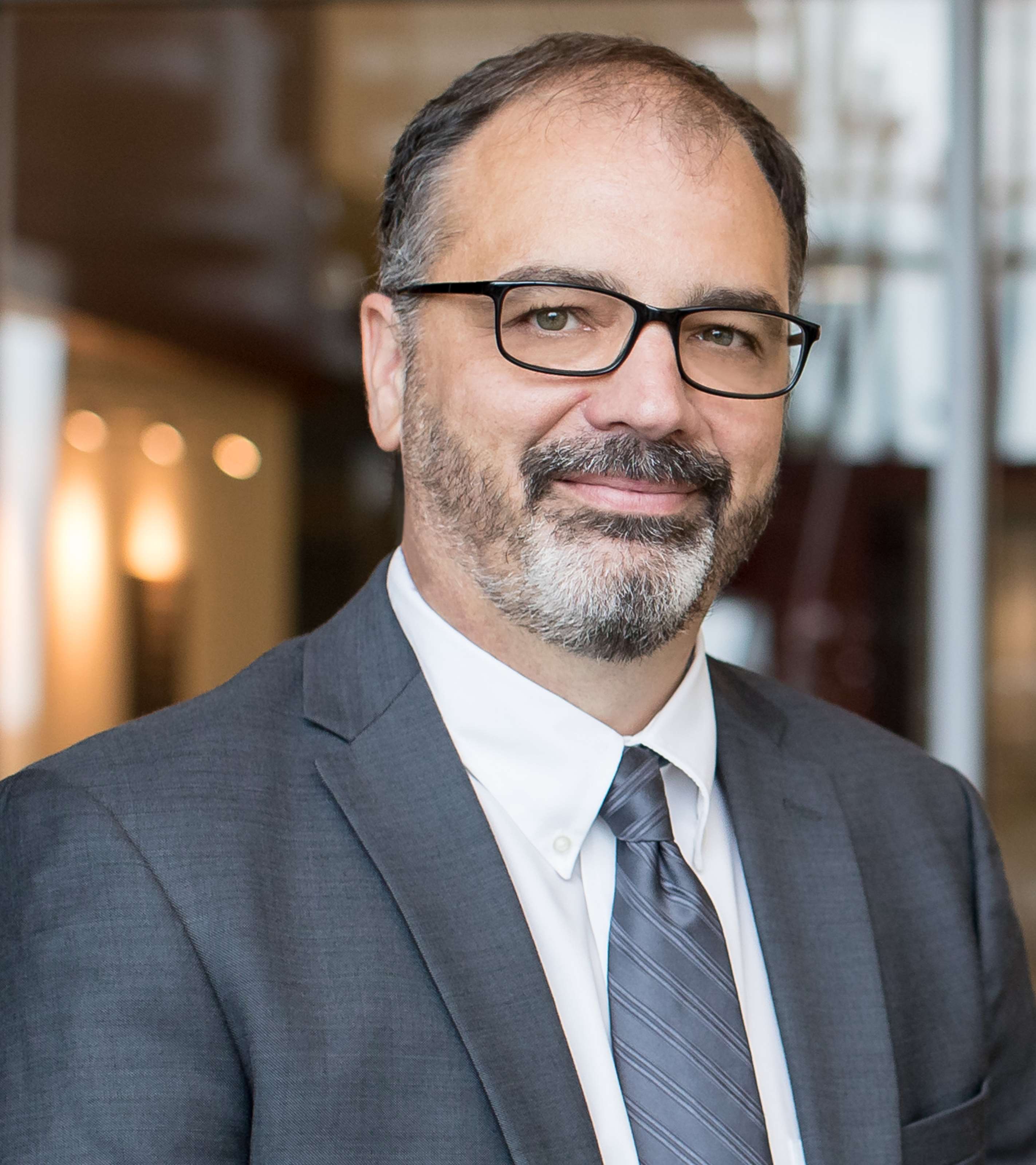 Fabrice Jotterand, PhD
Professor of Bioethics and Medical Humanities; Director, Graduate Program in Bioethics
Locations
Center for Bioethics and Medical Humanities
Contact Information
Education
BTh, HET-PRO Haute Ecole de Théologie (formerly Institut Emmaüs)
MA, Cum Laude, Gordon-Conwell Theological Seminary
MA, McGill University
PhD (with distinction), Rice University
Biography
Fabrice Jotterand, PhD, MA
Professor, Bioethics and Medical Humanities
Director, Graduate Program in Bioethics
Center for Bioethics and Medical Humanities
"Ethics in health science education is more than compliance to rules and norms. It is about character development and the acquisition of the intellectual habits that will define one's path in clinical practice and biomedical research."
- Fabrice Jotterand, PhD, MA
Dr. Fabrice Jotterand joined MCW in 2016 where he is Professor of Bioethics and Medical Humanities and serves as Director of the Graduate Program in Bioethics. He is also the resident philosopher at the MCW Kern Institute where he directs the Philosophies of Medical Education Transformation Laboratory (P-METaL). At Kern his work examines the importance of character formation and practical wisdom in the moral development of future physicians as well as how the philosophy of medicine contributes to medical professionalism. He holds a second appointment as Senior Researcher at the Institute for Biomedical Ethics at the University of Basel, Switzerland. He is originally from Switzerland but moved to the United States in 1995 for his education and subsequent academic career.
Under his leadership, the Graduate Program in Bioethics is committed to promoting a tradition of academic excellence and fostering a student-centered learning environment. Recognizing that our modern health care system is evolving at a time when our efforts to deliver high-quality, cost-effective patient centered care are becoming increasingly complex and expensive, he provides guidance and mentorship to MCW graduate students in bioethics to examine these challenges in order to enhance their clinical practice. Advances in the biomedical sciences and biotechnology are in greater demand by patients and healthcare professionals who see them as essential to the delivery of quality care and better outcomes. Efforts to maintain these expectations in our modern health care environment are likely to raise ethical, legal, and policy challenges for everyone as resources dwindle. The increasing reliance on innovation and adoption of powerful biotechnologies to meet these expectations require a critical and interdisciplinary analysis through the lens of bioethical inquiry.
Dr. Jotterand's experience as an educator has been fostered by more than a decade of teaching courses in bioethics, neuroethics and medical humanities. He brings his experience to the service of MCW, the broader Milwaukee community, and the students in the Graduate Program in Bioethics. Educated in Switzerland, Canada, and the United States, he brings an international, multicultural and multidisciplinary perspective on issues pertaining to medicine and health care delivery, essential in our pluralistic society.
Dr. Jotterand's scholarship and research interests focus on issues including neuroethics, ethical issues in psychiatry and mental health, the use of neurotechnologies in psychiatry, medical professionalism, neurotechnologies and human identity, and bioethics and moral/political philosophy. He has published more than 60 articles and book chapters as well as reviews in leading academic journals and has published five books. He serves on the Editorial Advisory Board of The Journal of Medicine and Philosophy, on the Editorial Board of Archives of Public Health, on the Editorial Board of Open Health, and on the Editorial Board of Nanoethics. He is the founding co-editor of the book series Advances in Neuroethics (Springer).
His present research focuses on an examination of the ethical, regulatory and social issues arising from the use of emerging neurotechnologies in psychiatry and neurology. He is working on a book, entitled The Unfit Brain and the Limits of Moral Bioenhancement (under contract with Palgrave Macmillan), that focuses on the ethical and social implications of the potential use of neurotechnologies in psychiatry to alter brain functions to address so-called "moral pathologies" (antisocial, aggressive, and harmful behavior; psychopathic traits). He is also involved in the research project called REDIRECT (Research in Early Child Development to Improve Resiliency and Equity).
Dr. Jotterand is married and is the proud father of four children. He is an accomplished triathlete and runner, completing two Ironmans and six marathons. He completed his PhD at Rice University and a Master in Bioethics at McGill University.
Research Experience
Alzheimer's Disease
Artificial Intelligence (AI) in Health Care
Assistive Neurotechnologies
Bioethics and Moral/Political Philosophy
Biopolitics
Clinical Ethics
Cognitive Enhancement
Emerging biotechnologies
End of Life
Ethical Issues in Psychiatry and Mental Health
Human Enhancement
Justice and Health Care
Leadership Positions
Co-editor, Advances in Neuroethics (Springer) book series
Director, Graduate Program in Bioethics
Director, Philosophies of Medical Education Transformation Laboratory (P-METaL), Kern Institute