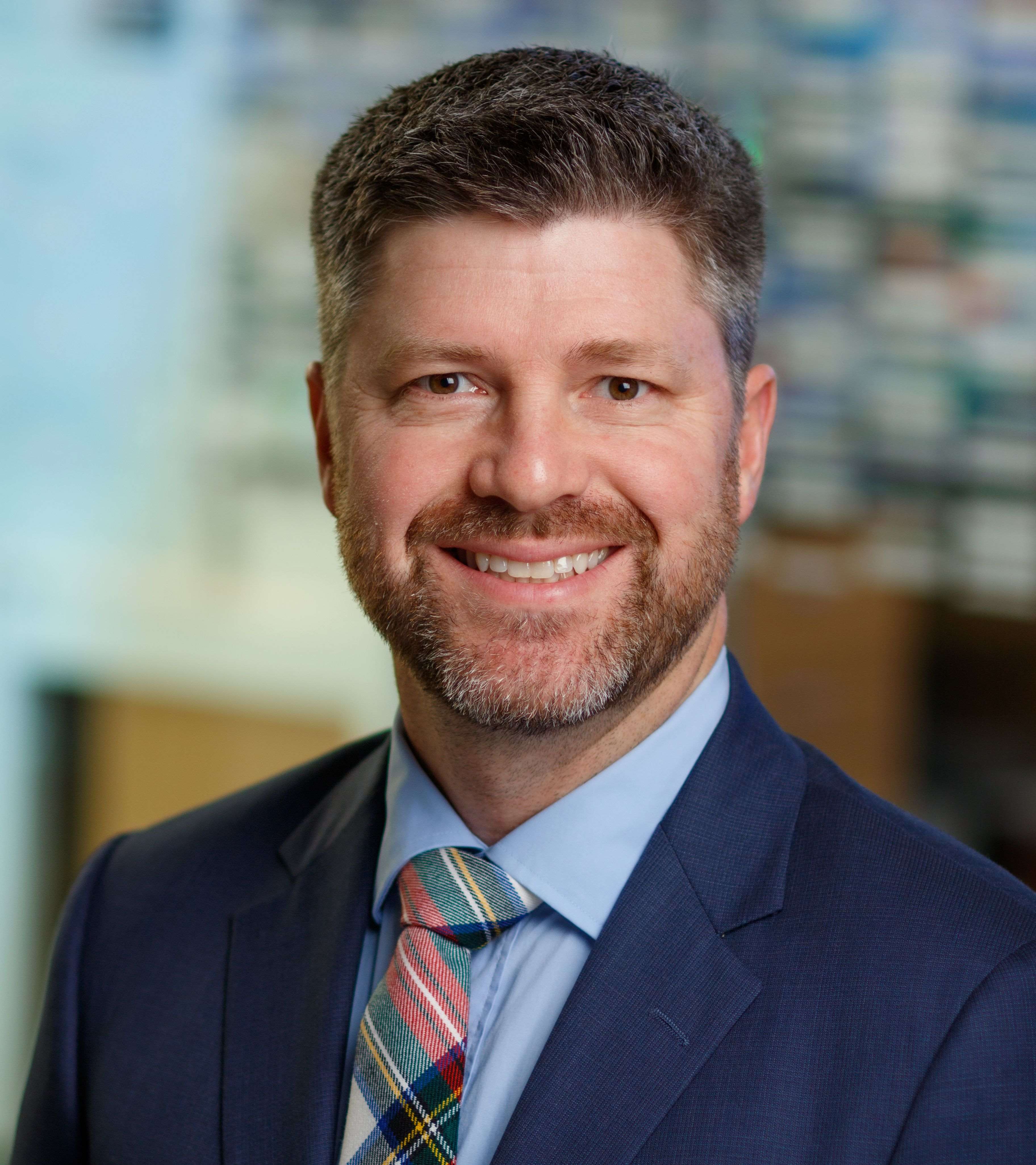 Robert Lochhead, PhD
Assistant Professor; Secondary Faculty in Medicine (Rheumatology)
Locations
Microbiology & Immunology
BSB B2855
Contact Information
General Interests
Lyme disease, inflammation and autoimmunity
Education
PhD, Microbiology and Immunology, University of Utah, Salt Lake City, UT, 2014
Research Experience
Arthritis, Rheumatoid
Autoimmunity
Borrelia burgdorferi
Disease Models, Animal
Endothelial Cells
Fibroblasts
Gene Expression Regulation
Host-Pathogen Interactions
Inflammation
Lyme Disease
Lymphocytes
MicroRNAs
MCW Program / Core Facilities
Center for Infectious Disease Research
Research Interests
Lyme disease, caused by infection with the tick-borne pathogen Borrelia burgdorferi, is the most common vector-borne disease in the U.S., and is reaching epidemic levels in many regions, including the Upper Midwest. Lyme disease is an infection-induced multisystem disorder affecting skin (erythema migrans), heart (carditis), joints (arthritis) or neurologic tissue (neuroborreliosis) (Fig. 1). Although most patients are effectively treated with antibiotics, 10-20% of treated patients develop post-treatment Lyme disease syndromes, potentially resulting in months or years of disability. Identifying immune factors that contribute to variability in disease severity and treatment outcome is critically important for public health in Lyme-endemic communities such as Wisconsin.
Our basic research project focuses on elucidating cellular mechanisms of murine Lyme arthritis and Lyme carditis pathogenesis. Whereas some strains of mice appropriately regulate this inflammatory response to B. burgdorferi and develop mild disease, others fail to appropriately regulate immune responses and develop severe Lyme arthritis or Lyme carditis. We use this animal system as a model of infection-induced immune dysregulation by comparing strains of mice with different disease outcomes to effectively elucidate mechanisms Lyme disease pathogenesis in ways not possible in human patients.
Our translational research project involves working with clinicians to collect and analyze samples from patients with Lyme disease and other related inflammatory diseases here in Wisconsin. Many autoimmune and clinical features of post-infectious Lyme arthritis, the most common post-treatment syndrome, are similar to that seen in rheumatoid arthritis (Fig. 2), an autoimmune joint disease that may be triggered by oral or gut microbial infections. By using Lyme disease as a model of infection-induced autoimmunity, we may gain valuable insight into mechanisms of how infections may contribute to development of other autoimmune joint diseases.
Dr. Robert Lochhead and members of the Lochhead Lab at the Medical College of Wisconsin fully endorse the new guidelines for Prevention, Diagnosis, and Treatment of Lyme disease, proposed by the Infectious Diseases Society of America (IDSA), the American College of Rheumatology (ACR), and the American Academy of Neurology (AAN). The guidelines are well-grounded in decades of basic, translational, and clinical research from various perspectives, with a focus on improving patient health. They also highlight existing challenges in the field of Lyme disease and other tick-borne disease research and clinical care. In particular, we were very pleased by the updated treatment guidelines, discussion of co-infections, inclusion of modified two-tiered antibody test, and addressing controversial issues surrounding Lyme disease in an evidence-based manner. We believe these guidelines will help the biomedical community generate new, clinically relevant research that will fill existing gaps in our understanding of, and treatment of, Lyme disease and other tickborne diseases. We appreciate the work of the authors and strongly encourage all healthcare providers and patient advocacy groups to adhere to and support these guidelines.