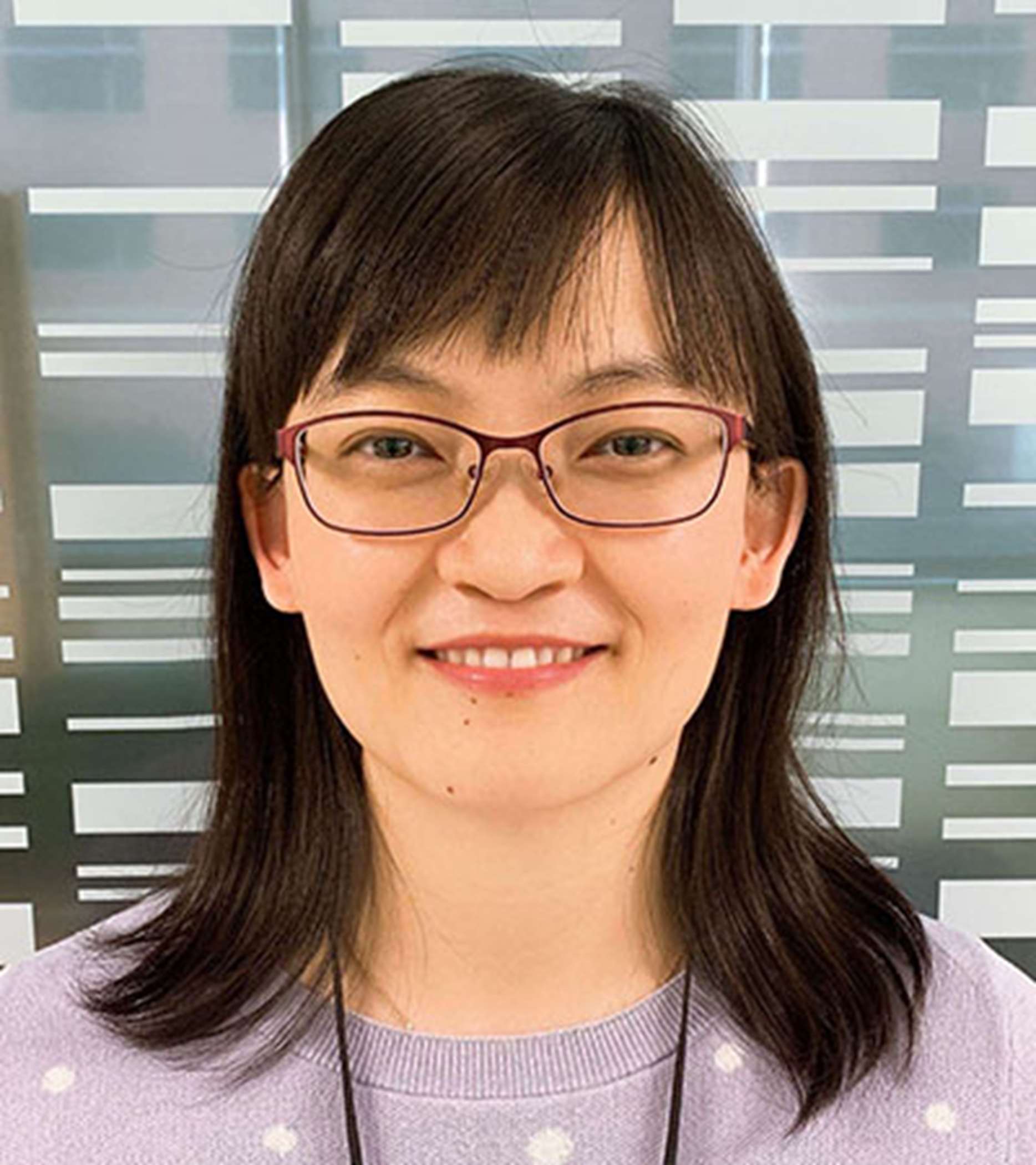 Yongxia Wu, MD, PhD
Research Assistant Professor
General Interests
Hematopoietic Stem Cell Transplantation, Graft-versus-Host Disease, Graft-versus-Leukemia Effect, Cancer Immunotherapy
Education
PhD, Hematology, Capital Medical University, Beijing, China, 2015
MD, Clinical Medicine, Shandong University, Jinan, Shandong, China, 2010
Research Interests
Research Areas of Interest:
T-Lymphocytes, Antigen-Presenting Cells, Adoptive Cell Therapy, Acute and Chronic Graft-versus-Host Disease, Graft-versus-Leukemia Effect, Non-Coding RNAs

Research Experience:
Mice, Bone Marrow Transplantation, Adoptive T-cell Therapy, Cell Isolation and Purification, Cell Proliferation and Differentiation, Mixed Lymphocyte Reaction, Treg Generation, Flow Cytometry, Metabolic Analysis
My research interests include:
Understand biology of lymphocytes and antigen-presenting cells in graft-versus-host disease (GVHD) and graft-versus-leukemia (GVL) effect.
Our goal is to find therapeutic targets to improve allogeneic hematopoietic stem-cell transplantation (HCT) by attenuating GVHD while sparing GVL activity. One of my interested areas is to define immune microRNAs (miRNAs) that regulate T- and B-cell pathogenicity in acute and chronic GVHD. Our recent studies provide preclinical evidence that miRNAs play an essential role in T- and B-cell pathogenicity in GVHD, and that pharmacological inhibition of specific miRNAs represents a potential strategy for controlling acute and chronic GVHD.


Improve cancer immunotherapy by increasing longevity and activity of T cells in adoptive cell therapy.
Our recent study found a novel and critical role of protein kinase PIM-2 in T-cell mediated GVL and anti-solid tumor response. PIM-2 isoform negatively regulated T cell responses as T cells deficient in PIM-2 resulted in dramatically accelerated GVHD severity after allogeneic HCT and substantially enhanced antitumor response in adoptive T cell immunotherapy. We will define molecular mechanism how PIM-2 inhibits metabolism and fitness of T cells, and further illustrate a key role of PIM-2 in suppressing T cell responses that will provide a strong rationale to target PIM-2 for cancer immunotherapy, including CAR-T therapy for hematological malignancy.