Drug Discovery Center
The primary focus of the Drug Discovery Center is to facilitate and accelerate drug discovery and the translation of new basic discoveries into therapies to improve human health. Research expertise at the center will provide resources, knowledge, and services to complete the drug development process from target validation, drug design, and drug delivery to clinical application. 

Core Services
Discovery to Clinic
Collaborations
Funding opportunity guidance
Non-GLP PK and Tox studies
Signature Program
TAP Investigator Assistance
TAP allows greater flexibility in the assessment of the starting points as well as allocation of resources for desired outcome.
TAP is a virtual therapeutic innovation center with no direct investment for infrastructure, staff or expensive equipment. It leverages the existing MCW and CTSI core laboratories, faculty, departments and center expertise.
TAP allows for efficient use of existing resources and funds to move therapeutic and drug development projects forward.
TAP also nurtures collaboration with research institution of SE-Wisconsin region.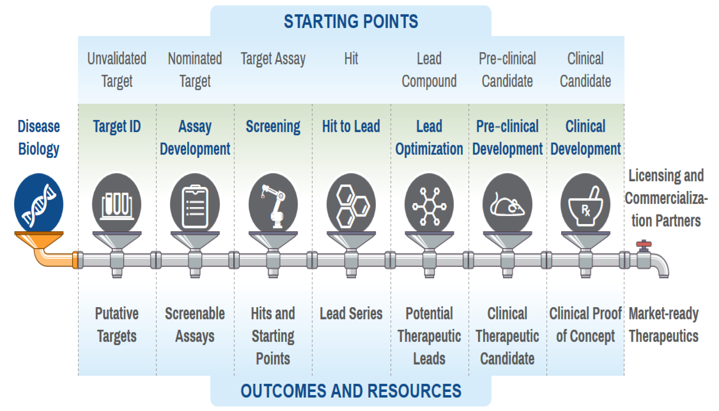 TAP Application Process
Simple One Page Proposal
The investigators submits one page proposal describing how the technology could be a therapeutic.

Two step review process
Review of the proposals by eminent review panel from MCW
Presentation and discussion round with the Advisory Committee
Opportunity to present and discuss with experts
This is an unique opportunity to get first hand critique of your technology as a therapeutic. The seasoned experts share their knowledge and experiences to meet diverse challenges you may face.
A fast and short process: Application through execution of project (2- 6 months).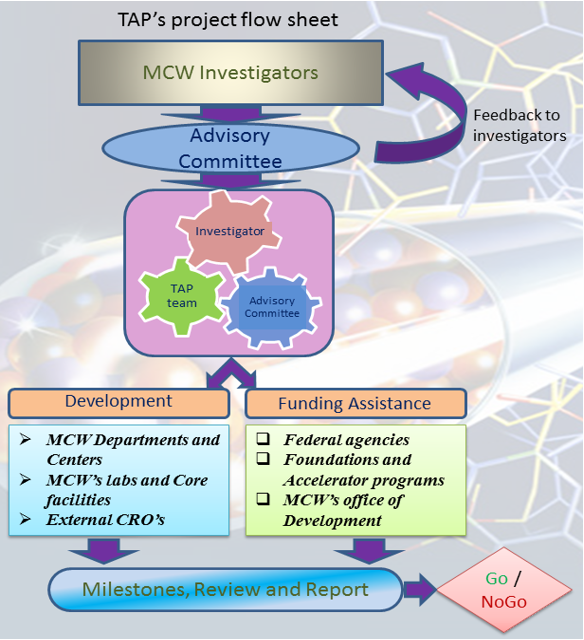 TAP Resources
A group of experienced and seasoned experts
MCW-Departments and Centers
Office of Technology Development
MCW School of Pharmacy
Core facilities
PAST TAP Projects
Therapeutic Accelerator Program (TAP) Funds Three Projects to Facilitate Drug Discovery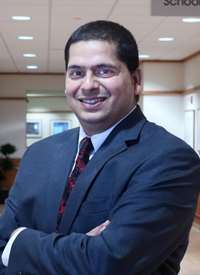 Associate Professor Department of Biopharmaceutical Sciences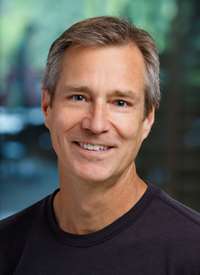 Projects target the prevention & treatment of chronic pain, cardiovascular damage resulting from cancer treatment & aging. Dr. Beyer's project is made possible by the MCW Cardiovascular Center by the generous support of the Smith Family.
The three funded projects target the prevention & treatment of chronic pain, cardiovascular damage, and aging.
Contact: Ranjit Verma, PhD | rverma@mcw.edu | (414) 955-5743