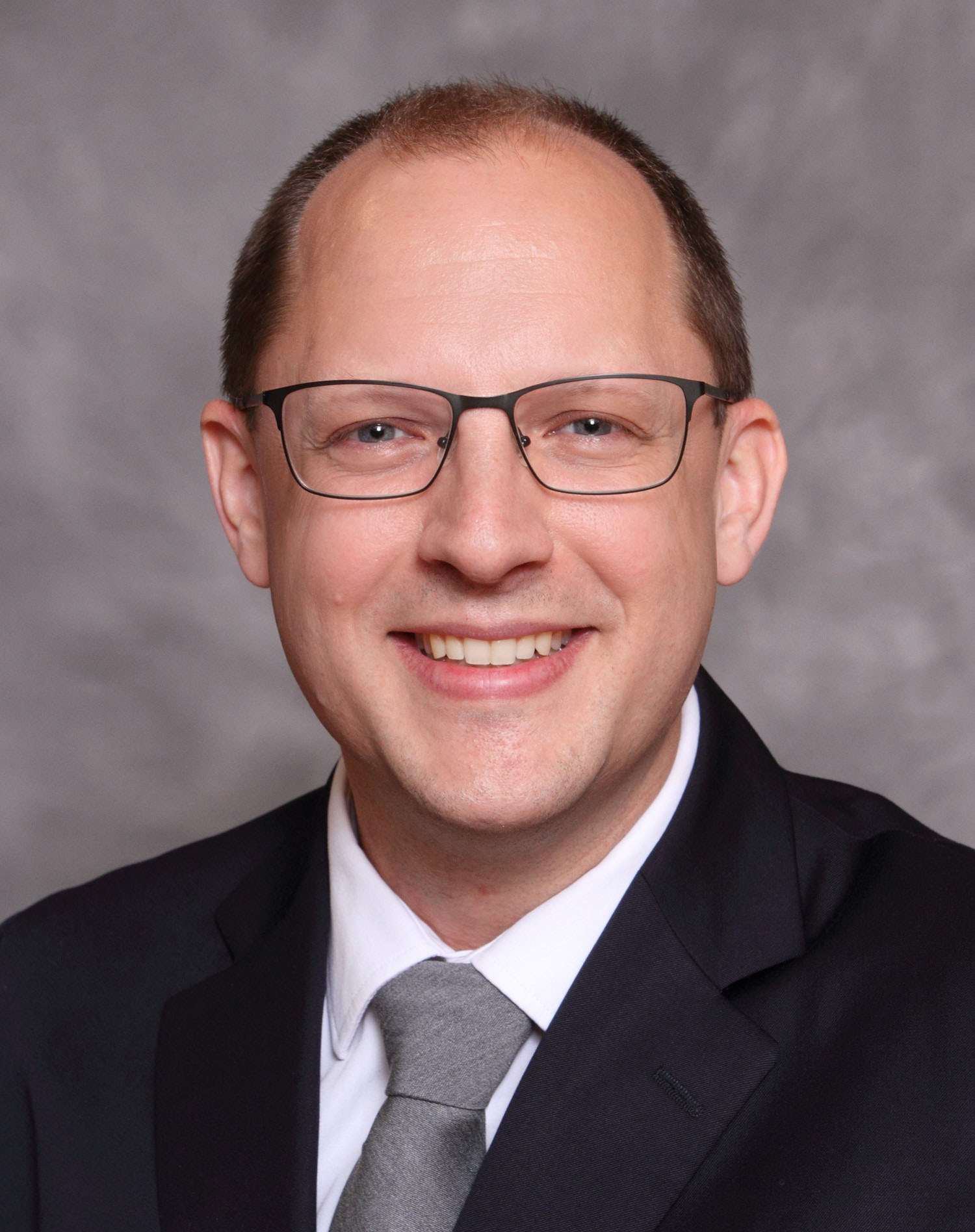 Justin L. Grobe, PhD
Associate Professor, Physiology & Biomedical Engineering; Director, Comprehensive Rodent Metabolic Phenotyping Core
Education
2001, BS (Biology) & BA (Chemistry), Hope College, Holland, MI
2006, PhD, Pharmacodynamics, University of Florida, Gainesville, FL
2006-2010, Postdoc (Internal Medicine & Pharmacology), University of Iowa, Iowa City, IA
Biography
Justin L. Grobe, PhD moved to the Medical College of Wisconsin's Department of Physiology in June 2019. He holds a secondary appointment in the Department of Biomedical Engineering, and serves as the founding director of the Comprehensive Rodent Metabolic Phenotyping Core facility. Before joining the faculty at MCW, Dr. Grobe was a tenured associate professor in the Department of Pharmacology at the University of Iowa.
Research Areas of Interest
Adiposity
Agouti-Related Protein
Arcuate Nucleus of Hypothalamus
Basal Metabolism
Blood Pressure
Body Composition
Body Water
Body Weight
Brain
Central Nervous System
Dehydration
Disease Models, Animal
Research Experience
Arginine Vasopressin
Blood Pressure
Energy Metabolism
Gastrointestinal Microbiome
Hypertension
Hypothalamus
Obesity
Pre-Eclampsia
Pregnancy
Receptors, G-Protein-Coupled
Renin-Angiotensin System
Water-Electrolyte Balance
Methodologies and Techniques
Analysis of Variance
Basal Metabolism
Calorimetry
Dose-Response Relationship, Drug
Eating
Energy Metabolism
Feeding Behavior
Humans
Mice
Rats
Sensitivity and Specificity
Statistics
Leadership Positions
Course Director, MCW PHYS 08220: Biostatistics for Health Sciences
Director, MCW Comprehensive Rodent Metabolic Phenotyping Core
Member, MCW MSTP Admissions Committee
Vice-Chair, MCW Institutional Animal Care & Use Committee
MCW Program / Core Facilities
Comprehensive Rodent Metabolic Phenotyping Core
Educational Expertise
Basal Metabolism
Biostatistics
Energy Metabolism
Hypertension
Neurosciences
Pre-Eclampsia
Research Interests
Our team is focused on understanding the physiological interplay among cardiovascular and metabolic control systems. Our primary area of inquiry is the neurobiology controlling blood pressure and resting metabolic rate, which has implications for our understanding of the pathogenesis and potential treatments for obesity and obesity-associated hypertension. Our work also focuses on contributions of neuroendocrine and G protein signaling systems to the hypertensive cardiovascular disorder of pregnancy, preeclampsia. Further, we are working to develop novel techniques to quantitate anaerobic metabolism in vivo, and thereby understanding the role of the gut microbiota in energy homeostasis.
Fields of major interest:
Neurogenic hypertension
Obesity and obesity-associated hypertension
Hypothalamic control of blood pressure and resting metabolism
Cross-talk of blood pressure and metabolic rate, and selective leptin resistance
Water & electrolyte homeostasis
Renin-angiotensin system
Arginine vasopressin
Anaerobic metabolism
Gut microbiota
Development of novel calorimetry methods
Mathematical modeling and biostatistics