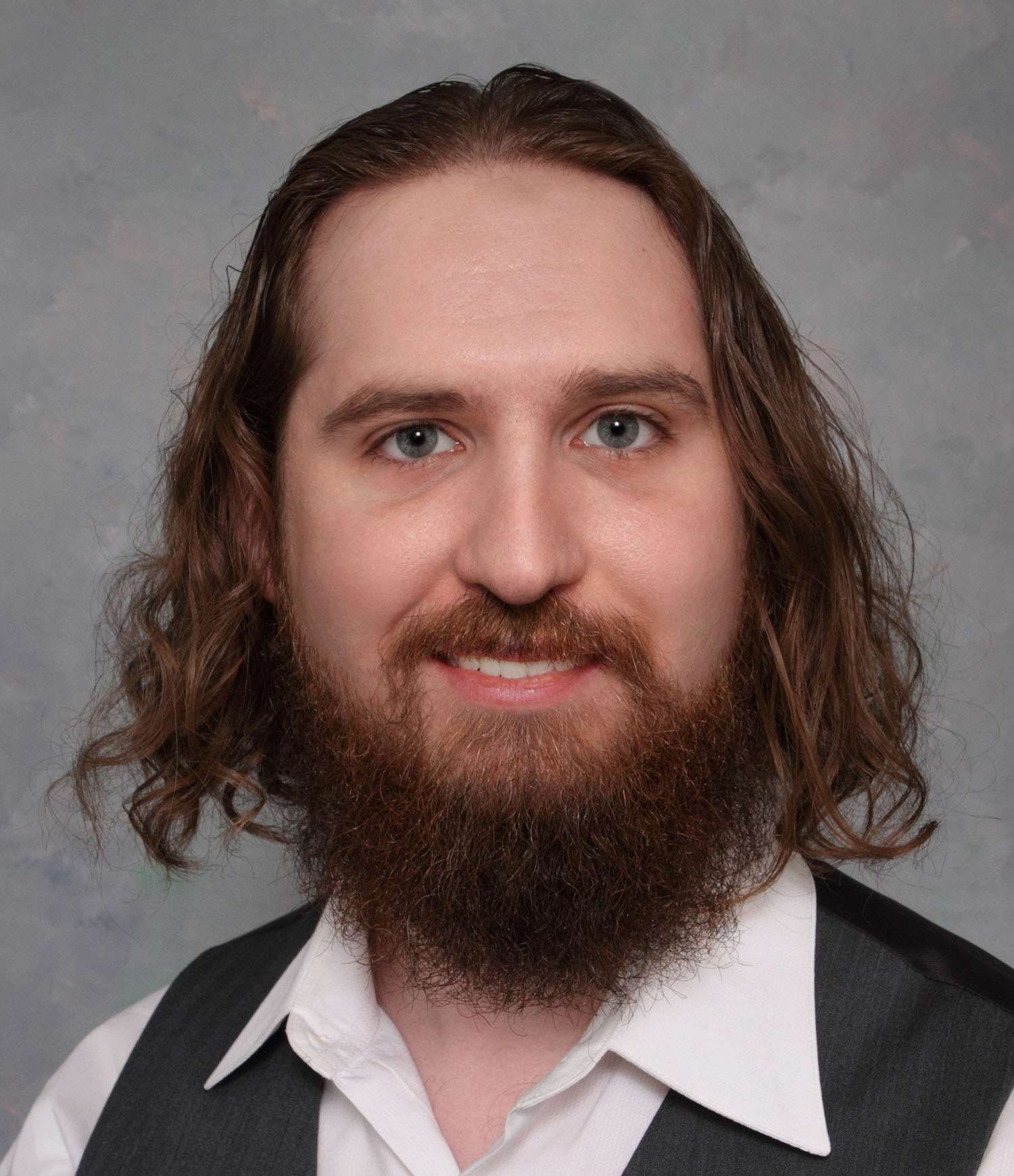 Michael Flinn, PhD
Postdoctoral Fellow
Education
PhD, Cell and Developmental Biology, Medical College of Wisconsin, 2018
MS, Biological Sciences, Northern Illinois University, 2011
BS, Biological Sciences – Minor in Chemistry, Northern Illinois University, 2009
Biography
During my undergraduate research at NIU, I assisted in various graduate level projects in Jozef Bujarski's lab, learning basic research techniques. As a graduate student, I remained in Bujarski's lab and began my research focused on the function of subgenomic viral RNA. The subject of my master's thesis explored the difference in translational efficiency of the p3a movement protein, from either genomic or subgenomic RNA3a, in Brome Mosaic Virus. Based on the results of my master's thesis, I continued work as an hourly tech to expand upon an anomaly centering on non-canonical protein expression. Shortly before leaving, I was able to find evidence that the 5' UTR of RNA3 of BMV acts as an IRES element.
As a doctoral student in Brian Link's lab at MCW, my studies centered on the Hippo pathway which regulates organ size development. Leveraging both zebrafish and rat as model systems, I addressed how a key factor of the pathway, Yap, effects cardiac regeneration by mediating fibrosis. Additionally, I characterized an upstream regulatory element of the Hippo pathway, Llgl1, and its role in cardiac development. In 2019, I joined Caitlin O'Meara's lab and sought to expand on results generated from my doctoral studies, addressing the myofibroblast specific roll of Yap after cardiac injury in mice.
Publications
Flinn MA, Otten C, Brandt ZJ, Bostrom JR, Kenarsary A, Wan TC, Auchampach JA, Abdelilah-Seyfried S, O'Meara CO, Link BA. Llgl1 regulates zebrafish cardiac development by mediating Yap stability in cardiomyocytes. Development. 2020. In Press
Flinn MA, Link BA, O'Meara CC. Upstream Regulation of the Hippo-Yap Pathway in Cardiomyocyte Regeneration. Semin Cell Dev Biol. 2019.
Flinn MA, Jeffery BE, O'Meara CO, Link BA. Yap is Required for Scar Formation but not Myocyte Proliferation During Heart Regeneration in Zebrafish. Cardiovascular Research. 2018.
Miesfeld JB, Gestri G, Clark BS, Flinn MA, Poole RJ, Bader JR, Besharse JC, Wilson SW, Link BA. Yap and Taz regulate retinal pigment epithelial cell fate. Development. 2015.
Honors and Awards
Jan. 2014-Dec. 2015 - T32 EY014537 – Visual Science Training Grant
2015 & 2017 - Graduate Student Travel Award
2017 - Selection for oral presentation "The Hippo Pathway and its Role in Cardiac Regeneration." Cardiovascular Center of the Medical College of Wisconsin Research Retreat. Milwaukee, WI
2018 - Best Poster Award, Cardiovascular Center of the Medical College of Wisconsin Research Retreat
2019 - Featured in the Medical College of Wisconsin's Research Publication Series magazine
April 2020-Present - T32 HL134643 – Training in Signature Transdisciplinary Cardiovascular Sciences
July 2020-Present - Cardiovascular Center representative of the Postdoc Advisory Committee