Working with us at the MCW Hand Center
The Hand Center uses an interdisciplinary approach involving plastic surgeons, occupational therapists, and psychologists who work together with patients on a variety of issues from identification of the injury through surgical reconstruction and rehabilitation.
Learn More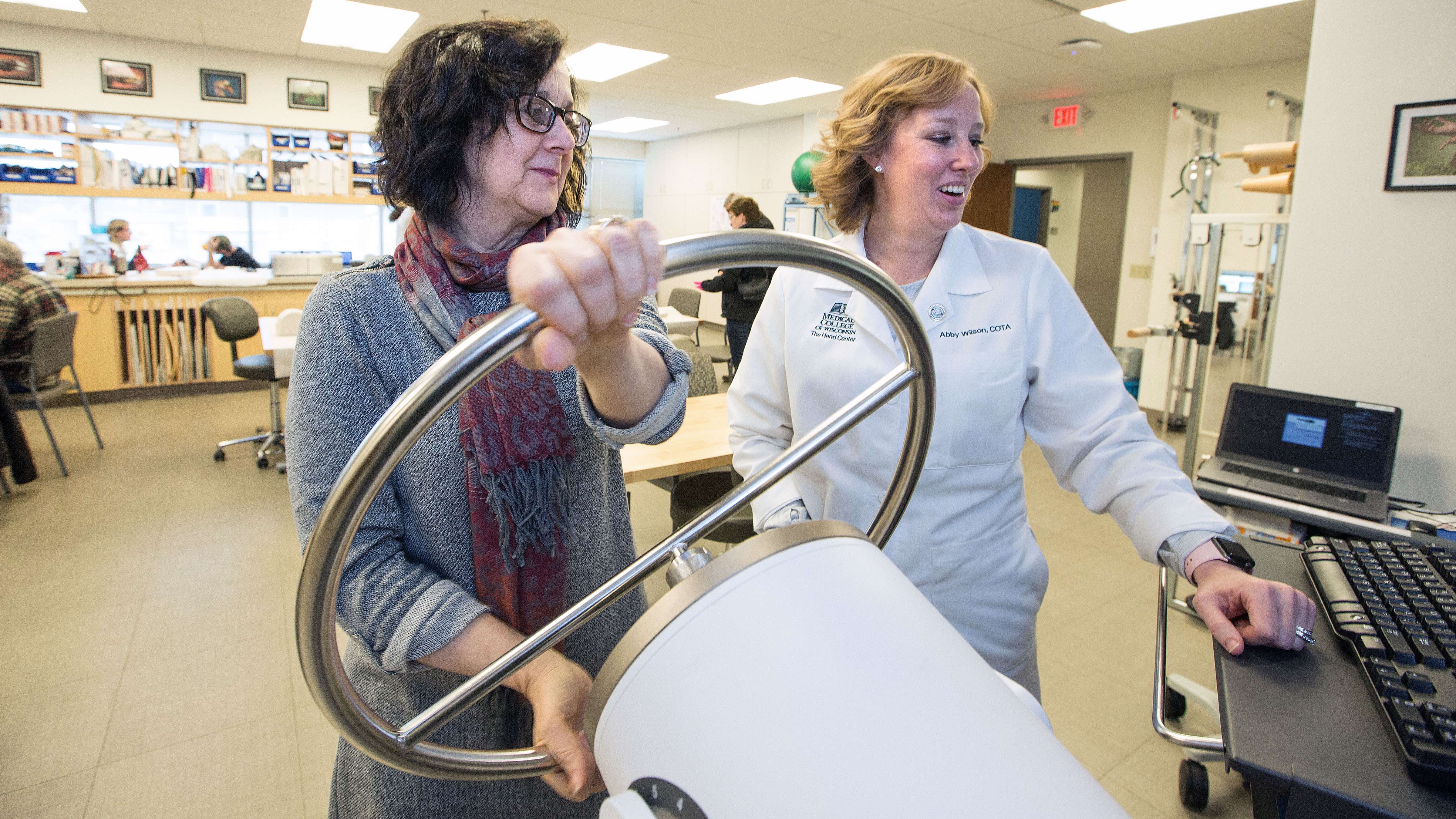 Contact Us
If you have a question regarding your care that is urgent on weekdays before 8 a.m., after 4:30 p.m., or on a weekend or holiday, please call (414) 777-7700 to page the Plastic Surgery Resident on call.
The Hand Center – Plastic Surgery
Tosa Center, Second Floor
1155 N. Mayfair Rd.
South Entry, Suite T2500
Milwaukee, WI 53226
Clinic Hours
Monday – Friday, 7 a.m. to 4:30 p.m.
(414) 955-HAND (4263)
(414) 955-6286 (fax)
Occupational Therapy appointments available
Monday – Friday, 7 a.m. to 6:30 p.m.