Service Learning at MCW
Service Learning is "a structured learning experience that combines community service with preparation and reflection. Students engaged in service-learning provide community service in response to community-identified concerns and learn about the context in which service is provided, the connection between their service and their academic coursework, and their roles as citizens and professionals." (LCME IS-14-A)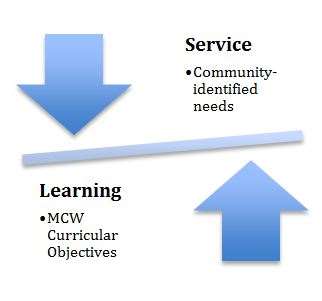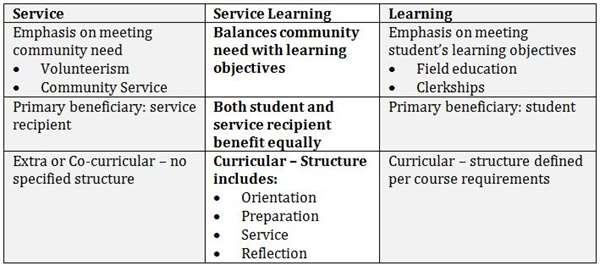 Service Learning (SL)
Is part of the curriculum and results in academic credit
Places equal value on community-defined service objectives and curricular learning objectives
Is planned and implemented through partnership among the student, faculty and site-based community staff.
Includes: 1) Orientation to community being served; 2) Preparation with background and training needed to perform needed tasks; 3) Service activities to meet community-identified need; and 4) Reflection to allow the student to integrate the service and learning aspects of the experience.
Service learning assists students' development as medical professionals through experiential learning that stimulates critical thinking, problem analysis and cultural understanding.

MCW Pathways support Service Learning across all pathways by facilitating partnership development among students, faculty and community partners.