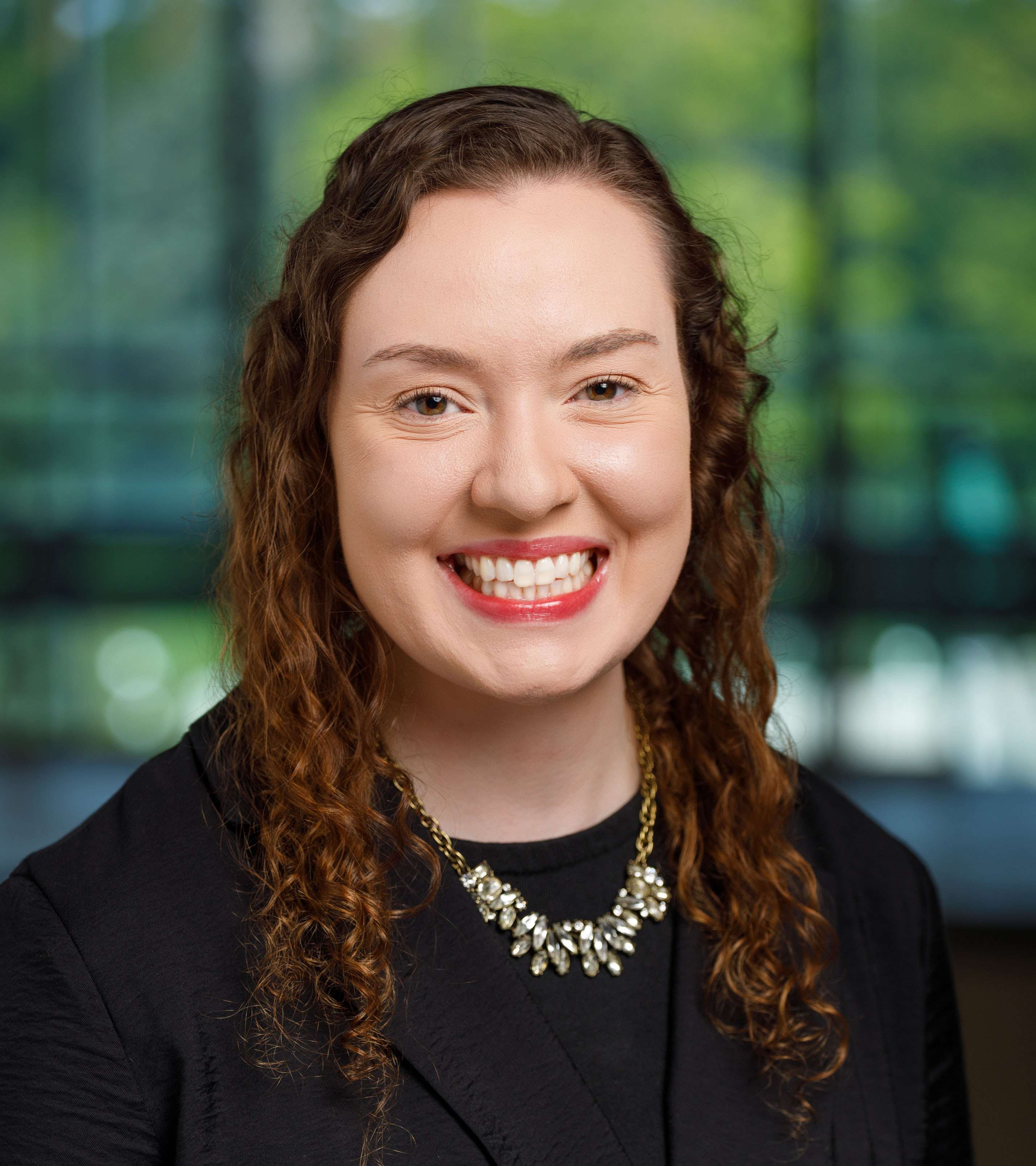 Ashley Brown
G2 Student
Faculty Advisor
Weiguo Cui, PhD, Microbiology & Immunology
Locations
Medical Scientist Training Program
Contact Information
Education
MS, Biology, Boston College, 2014
BS, Biology, Boston College, 2014
Research Interests
Immunology, autoimmunity, geroscience
Research Experience
Medical College of Wisconsin, 2020-present
Advisor: Weiguo Cui, PhD
Project: Requirement of PIM1 for CD8 T cell cytotoxicity in type 1 diabetes.
Mayo Clinic, Robert & Arlene Kogod Center on Aging, 2016-2018
Advisor: Nathan LeBrasseur, PhD
Project: Developing a standardized battery of clinically relevant resilience challenges and outcome measures to assess healthy aging.
Boston College, 2014-2016 (MS)
Advisor: Thomas Seyfried, PhD
Thesis: Investigating the effect of energy substrates and LPS-activation on the in vitro energy metabolism of BV-2, RAW264.7, and VM-M3 cells.
Boston College, 2012-2014 (BS)
Advisor: Thomas Seyfried, PhD
Project: Etomoxir induced triglyceride accumulation and reduced energy production in murine glioblastoma cells.
The Hormel Institute, Nutrition and Metabolism, 2012
Advisor: Margot Cleary, PhD
Project: Protein and lipid oxidative damage in breast cancer.
Publications
Volberding PJ, Xin G, Kasmani MY, Khatun A, Brown AK, et al. Suppressive neutrophils require PIM1 for metabolic fitness and survival during chronic viral infection. Cell Rep. 2021 May 25;35(8):109160. doi: 10.1016/j.celrep.2021.109160. PMID: 34038722; PMCID: PMC8182757.
Schafer MJ, Zhang X, Kumar A, Atkinson EJ, Zhu Y, Jachim S, Mazula DL, Brown AK, et al. The senescence-associated secretome as an indicator of age and medical risk. JCI Insight. 2020 Jun 18;5(12):e133668. doi: 10.1172/jci.insight.133668. PMID: 32554926; PMCID: PMC7406245.
Schafer, M.J., Mazula, D.L., Brown, A.K., White, T.A., Atkinson, E., Pearsall, V.M., Aversa, Z., Verzosa, G.C., Smith, L.A., Matveyenko, A., et al. (2019). Late-life time-restricted feeding and exercise differentially alter healthspan in obesity. Aging Cell 18, e12966.
Flores, R.E., Brown, A.K., Taus, L., Khoury, J., Glover, F., Kami, K., Sarangarajan, R., Walshe, T.E., Narain, N.R., Kiebish, M.A., et al. (2018). Mycoplasma infection and hypoxia initiate succinate accumulation and release in the VM-M3 cancer cells. Biochim Biophys Acta
Meeting Abstracts
Brown, A. K., Mazula, D. L., Zhang, B., Roos, C. M., White, T. A., Miller, R. A., Miller, J. D., and LeBrasseur, N. K. (2018) Physical Resilience as a Determinant of Healthy Aging. The FASEB Journal 32, 674.677-674.677
Brown, A. K., Martínez-Gálvez, G., Coffman, K. E., Matchett, W. E., and Horazdovsky, B. F. (2018) Twin Talk Series: A novel method to foster peer-to-peer pedagogical training. The FASEB Journal 32, 535.526-535.526
Brown, A.K., Ta, L., Flores, R., Seyfried, T.N. Etomoxir Induced Triglyceride Accumulation and Reduced Energy Production in Murine Glioblastoma Cells [abstract]. In: SACNAS East Coast Regional Meeting. March 28 2015. Chestnut Hill, MA
General Interests
Running, cycling, pedagogy, and classical studies