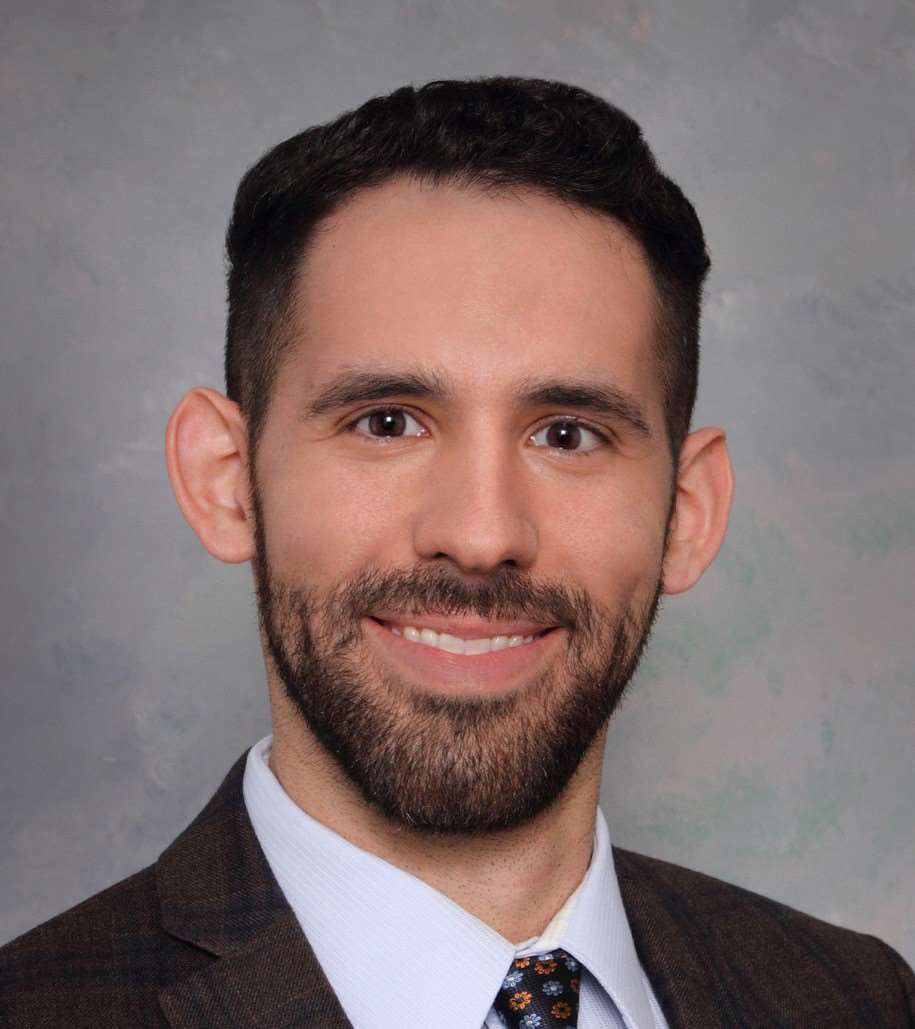 James Miller
Matched at Stanford University; Specialty: Dermatology
Faculty Advisor
Nancy Dahms, PhD, Biochemistry
Education
BS, Biochemistry, Brigham Young University, 2012
Research Interests
Mannose 6-phosphate receptors, Lysosomal storage diseases, Fabry disease.
Research Experience
Brigham Young University, 2010-2012
Advisor: Steven Graves, PhD
Project: Characterization of preterm birth and preeclampsia serum biomarkers using high-performance liquid chromatography coupled to time-of-flight mass spectrometry.
Argonne National Laboratory, 2007-2008
Advisor: Maryka Bhattacharyya, PhD
Project: Effects of cigarette smoke cadmium on calcium release from bone in postmenopausal women.
Publications
Miller JJ, Kanack AJ, Dahms NM. Progress in the understanding and treatment of Fabry disease. Biochim Biophys Acta Gen Subj. 2020;1864(1):129437. PMID: 31526868
Miller JJ, Aoki K, Reid CA, Tiemeyer M, Dahms NM, Kassem IS. Rats deficient in α-galactosidase A develop ocular manifestations of Fabry disease. Sci Rep. 2019;9(1):9392. PMID: 31253878
Miller JJ, Aoki K, Mascari CA, Beltrame AK, Sokumbi O, North PE, Tiemeyer M, Kriegel AJ, Dahms NM. α-Galactosidase A-deficient rats accumulate glycosphingolipids and develop cardiorenal phenotypes of Fabry disease. FASEB J. 2019;33(1):418-29. PMID: 29979634
Miller JJ, Aoki K, Moehring F, Murphy CA, O'Hara CL, Tiemeyer M, Stucky CL, Dahms NM. Neuropathic pain in a Fabry disease rat model. JCI Insight. 2018;3(6):e99171. PMID: 29563343
Holme RL, Miller JJ, Nicholson K, Sahoo D. Tryptophan 415 is critical for the cholesterol transport functions of scavenger receptor BI. Biochemistry. 2016;55(1):103-13. PMID: 26652912
Miller JJ, Hui SK, Jackson GS, Clark SP, Einstein J, Weaver CM, Bhattacharyya MH. Calcium isolation from large-volume human urine samples for 41Ca analysis by accelerator mass spectrometry. Appl Radiat Isot. 2013;78:57-61. PMID: 23672965
Ebert-McNeill A, Clark SP, Miller JJ, Birdsall P, Chandar M, Wu L, Cerny EA, Hall PH, Johnson MH, Isales C, Chutkan N, Bhattacharyya MH. Cadmium intake and systemic exposure in postmenopausal women and age-matched men who smoke cigarettes. Toxicol Sci. 2012;130(1):191-204. PMID: 22831969
General Interests
Yoga, family, friends