Mark Barash, DO
Assistant Professor
Location
Pulmonary Medicine - Center for Advanced Care - Froedtert Hospital
8900 West Doyne Ave.
Milwaukee, WI 53226
Specialties
Critical Care Medicine
Pulmonary Disease
Pulmonary Medicine Clinic
Medicine is a delicate intersection of science and art. Fundamental to good patient care is the acknowledgement that the 'right' decision is the one obtained through mutual agreement, respect and share decision making. As a clinician, my job is to give you sound, evidence-based and compassionate advice and find ways to align my recommendations with your goals in health and well-being.
Overview
Diseases and Conditions
Asthma
Chronic Obstructive Pulmonary Disease (COPD)
Interstitial Lung Disease (ILD)
Pneumonia
Pulmonary Embolism
Sarcoidosis
Lung Disease Associated with Autoimmune Diseases
Interstitial Pulmonary Fibrosis (IPF)
Pulmonary Complications of Hematopoietic Stem Cell Transplant
Treatments and Services
Bronchoscopy
Pulmonary Function Tests
Advanced Bronchoscopy
Pulmonary Function Interpretation
Thoracentesis
Virtual Visit
Hospital Affiliations
Froedtert Hospital – Milwaukee
Froedtert Menomonee Falls Hospital – Menomonee Falls
Board Certifications
Internal Medicine
Pulmonary Disease
Critical Care Medicine
Clinic Locations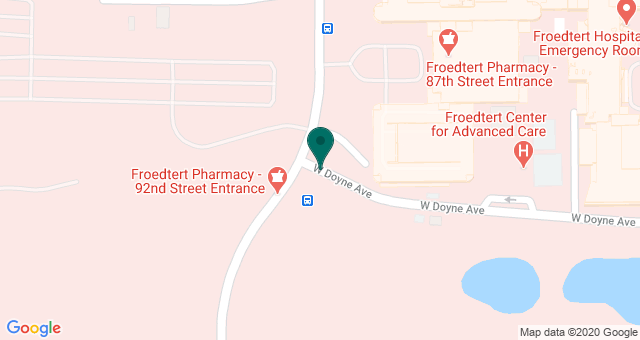 Biography
I completed medical school in Chicago and went on to complete internal medicine residency and pulmonary and critical care medicine fellowship at the Medical College of Wisconsin. I take care of critically ill patients in the ICU and also practice pulmonary medicine in the outpatient setting. In the latter, my interests focus on the diagnosis and management of patients with scarring conditions of the lung (Interstitial lung disease). I am also interested in pulmonary complications of hematopoietic stem cell transplant (HSCT) as this group of lung disorders shares many characteristics of interstitial lung disease. I am passionate about medical education and take part in the mentoring of medical students, residents and fellows. Born in Russia, I speak the language fluently. Outside of work, I enjoy travelling, good food and being in nature. Having been an urban planning/Global change major in undergrad, I am fascinated by how our built environment can influence health outcomes.
Education and Training
Doctor of Osteopathic Medicine - Chicago College of Osteopathic Medicine - Downers Grove, IL (2014)
Internship & Residency in Internal Medicine - Medical College of Wisconsin - Milwaukee, WI (2014-2017)
Fellowship in Pulmonary and Critical Care - Medical College of Wisconsin - Milwaukee, WI (2017-2020)