Rose Franco, MD
Professor
Location
Pulmonary Medicine - Center for Advanced Care - Froedtert Hospital
8900 West Doyne Ave.
Milwaukee, WI 53226
Specialties
Critical Care Medicine
Sleep Medicine
Pulmonary Disease
New & Established Patients Call
I believe in comprehensive patient-centered care. I want to work with patients to determine how the pulmonary or sleep disorder that they have is impacting their overall health and wellbeing. I strive to be the provider that can help improve their quality of life through addressing these conditions.
Overview
Diseases and Conditions
Asthma
Chronic Lung Disease
Chronic Obstructive Pulmonary Disease (COPD)
Cystic Fibrosis
Insomnia
Narcolepsy
Pulmonary Embolism
Restless Leg Syndrome
Bronchiectasis
Parasomnias
Muscular Dystrophy Related Respiratory Insufficiency
Obstructive Sleep Apnea
Treatments and Services
Bronchoscopy
Pulmonary Function Interpretation
Sleep Study Interpretation
Evaluation of Pap Equipment
Ventilator Set Up and Maintenance
Virtual Visit
Post-COVID Pulmonary
Hospital Affiliations
Froedtert Hospital – Milwaukee
Froedtert Menomonee Falls Hospital – Menomonee Falls
Board Certifications
Critical Care Medicine
Pulmonary Disease
Sleep Medicine
Clinic Locations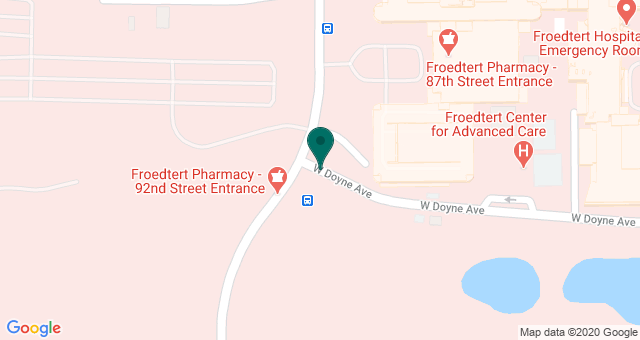 Biography
Dr. Franco joined the Froedtert & the Medical College of Wisconsin health network in 2003. She provides clinical care, is the associate director of the adult cystic fibrosis program and is a nationally known expert in sleep disorder care. Additionally, she is actively involved in teaching at the Medical College of Wisconsin and training future physicians in residency and fellowship programs. As part of this, she directs the training of the Pulmonary and Critical Care Fellows.
.

Education and Training
Doctor of Medicine - Medical College of Wisconsin - Milwaukee, WI (1991)
Fellowship in Pulmonary and Critical Care Medicine - Medical College of Wisconsin - Milwaukee, WI (1994-1997)
Residency in Internal Medicine - Medical College of Wisconsin - Milwaukee, WI (1991-1994)