Dmitriy Kogan, MD
Assistant Professor
Location
Pulmonary Medicine - Center for Advanced Care - Froedtert Hospital
8900 West Doyne Ave.
Milwaukee, WI 53226
Specialties
Sleep Medicine
Pulmonary Disease
New & Established Patients Call
As a physician, I strive to address both respiratory and sleep disturbances in my patients in order to provide more comprehensive care. I work with my patients and their families to help improve their health and overall wellbeing. Additionally, I understand the importance of medical education and hope to use my training experience at multiple academic medical centers around the country to teach students, residents and fellows here at the Medical College of Wisconsin.
Overview
Diseases and Conditions
Insomnia
Narcolepsy
Restless Leg Syndrome
Periodic Limb Movement Disorder (PLMD)
Rapid Eye Movement Behavior Disorder (REM)
Circadian Rhythm Disorder
Parasomnias
Obstructive Sleep Apnea
Central Sleep Apnea
Treatments and Services
Pulmonary Function Interpretation
Sleep Study Interpretation
General Pulmonary Medicine
Virtual Visit
Hospital Affiliations
Froedtert Hospital – Milwaukee
Zablocki VA Medical Center – Milwaukee
Board Certifications
Internal Medicine
Pulmonary Disease
Sleep Medicine
Clinic Locations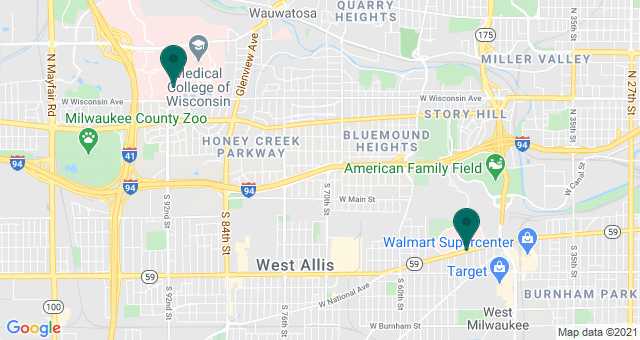 Biography
I was born and lived in the Soviet Union until I came to the United States when I was 10. I completed my residency in internal medicine here at the Medical College of Wisconsin (MCW), completed my pulmonary medicine fellowship at Georgetown University, and my sleep medicine fellowship at George Washington University before returning to MCW. As an assistant professor, I work closely with medical students, residents and fellows in order to share my education and experiences with future physicians.
In my free time, I enjoy practicing martial arts, playing chess, and spending time with my wife and twins.
Education and Training
Doctor of Medicine - Rush University - Chicago, IL (2007)
Residency in Internal Medicine - Medical College of Wisconsin - Milwaukee, WI (2007-2010)
Fellowship in Pulmonary Medicine - Georgetown University Hospital - Washington, DC (2011-2013)
Fellowship in Sleep Medicine - George Washington University Hospital - Washington, DC (2013-2014)