Peter Mason, MD, MPH
Associate Professor
Location
Heart and Vascular Center - Center for Advanced Care - Froedtert Hospital
8900 West Doyne Ave.
Milwaukee, WI 53226
Specialties
Interventional Cardiology
Cardiology/Cardiovascular Medicine
Mequon Health Center
New & Established Patients Call
I strongly believe in patient education and the patient's right to understand and influence their own medical care. I also believe in the strength of combining aggressive behavioral, lifestyle and medical interventions with advanced procedural intervention (when necessary) to improve clinical outcomes and quality of life, and to prevent progression of common cardiac and vascular disease.
Overview
Diseases and Conditions
Aortic Valve Diseases
Claudication
Coronary Artery Disease
Deep Venous Thrombosis
Mitral Valve Disease
Patent Foramen Ovale (PFO)
Peripheral Artery Disease (PAD)
Critical Limb Ischemia
Renovascular Hypertension
Mesenteric Ischemia
Aortic Stenosis
Treatments and Services
Heart Valve Surgery
Vascular Ultrasound
Coronary Artery Stents
Coronary Artery Atherectomy
Aortic and Mitral Balloon Valvotomy
Peripheral Artery Angioplasty
Peripheral Artery Atherectomy
Inferior Vena Cava (IVC) Filter Placement
Transcatheter Aortic Valve Replacement (TAVR)
Vascular Medicine and Endovascular Intervention
Virtual Visit
Hospital Affiliations
Froedtert Hospital – Milwaukee
Zablocki VA Medical Center – Milwaukee
Board Certifications
Cardiovascular Disease
Interventional Cardiology
Clinic Locations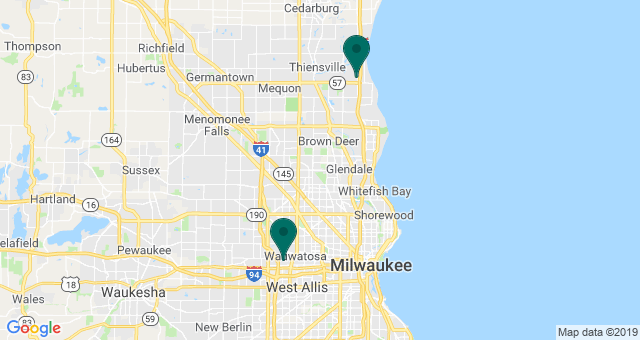 Biography
Dr. Peter Mason is an interventional cardiologist with specific interest and training in vascular medicine and endovascular intervention.
Dr. Mason earned his medical degree from the University of Massachusetts Medical School and completed Internal Medicine residency training at Yale-New Haven Hospital in New Haven, CT; Cardiovascular Medicine Fellowship and Cardiac Interventional Fellowships at Boston Medical Center; and a Vascular Medicine and Peripheral Vascular Interventional Fellowship at Brigham and Women's Hospital in Boston, MA. In addition to his clinical training, Dr. Mason completed a National Heart Lung and Blood Institute sponsored Cardiovascular Epidemiology Research Fellowship at Brigham and Women's Hospital during which time he earned a Master's of Public Health from the Harvard University School of Public Health. Prior to his hire at the Medical College of Wisconsin, Dr. Mason was an Assistant Professor at the University of Wisconsin School of Medicine & Public Health where he served as Director of Interventional Vascular Medicine and Co-Director of the Interventional Cardiology Fellowship Program.
Dr. Mason's clinical interests include coronary intervention with a strong dedication to the transradial technique, structural heart disease intervention, peripheral vascular intervention, vascular medicine, non-invasive vascular imaging, and cardiac and vascular disease prevention.
Education and Training
Doctor of Medicine - University of Massachusetts Medical School - Worcester, MA (1997)
Residency in Internal Medicine - Yale University School of Medicine - New Haven, CT (1997-2000)
Masters in Public Health (Quantitative Methods) - Harvard School of Public Health - Boston, MA (2001)
Fellowship in Cardiovascular Research - Brigham and Women's Hospital, Harvard Medical School - Boston, MA (2000-2001)
Fellowship in Cardiovascular Medicine - Boston Medical Center - Boston, MA (2001-2004)
Fellowship in Cardiac Intervention - Boston Medical Center - Boston, MA (2004-2005)
Fellowship in Vascular Medicine and Peripheral Vascular Intervention - Brigham and Women's Hospital, Harvard Medical School - Boston, MA (2005-2006)