The Medical College of Wisconsin is Creating Healthier Communities
The Medical College of Wisconsin is committed to improving public health throughout our region. That means leading the new discoveries and treatments that will elevate patient care. It means ensuring that all members of our community can access the most advanced and comprehensive healthcare. It means training a new generation of highly skilled healthcare workers—physicians, pharmacists, and biomedical researchers—who can respond to a rapidly changing and challenging field, and work together to treat complex medical conditions and injuries.
Donate Now
Impact
In everything we do, we strive to strengthen our home and yours.
Patients served every year
patient visits every year
community outreach activities
Alumni advancing healthcare around the world
How You Can Help
With your support, we can build healthier communities across Wisconsin and nationwide.
Infrastructure and Community Programs
We need infrastructure to translate our cutting-edge research into quality clinical care and community engagement programs so our care can reach more patients—resulting in earlier detection and prevention of disease. With your help, we can provide patient navigation, education, and outreach to ensure that the best care is accessible to all in our community.
Donate Now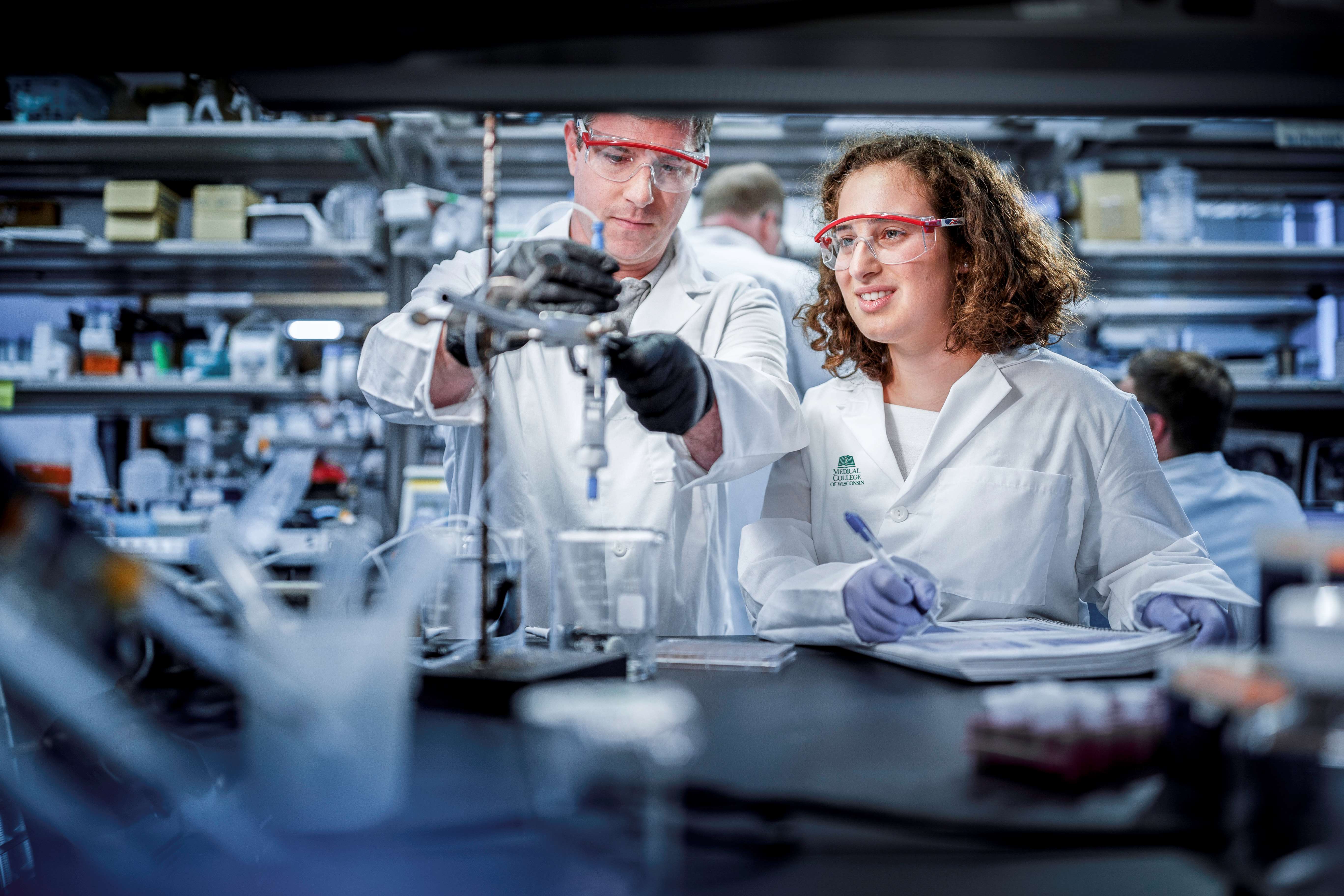 Research
Using epidemiological and translational research strategies, we're working to identify risk factors and pathways that influence disease development and progression, work that could reveal new ways to reduce health disparities. With more resources, we could expand the Institute for Health & Equity's research and create a workforce research initiative to make our workforce development and pipeline programs as effective as possible—which ultimately helps us create a healthier, more diverse workforce.
Donate Now
Contact Us
Office of Institutional Advancement