Amit Taneja, MD
Assistant Professor
Location
Pulmonary Medicine - Center for Advanced Care - Froedtert Hospital
8900 West Doyne Ave.
Milwaukee, WI 53226
Specialties
Internal Medicine
Critical Care Medicine
Pulmonary Disease
The majority of my clinic time is spent taking care of patients in the ICU. I strive to provide patients with comprehensive and holistic care rather than piecemeal care aimed at one or another organ system. I spend a lot of time with my patients at their bedside and provide appropriately aggressive care with the hope to reverse the underlying disease process while providing multi-organ supportive care. In addition, I partner with the families in an effort to understand the real person behind that patient and to tailor therapy according to the situation and their loved ones' previously stated wishes. Every case reminds us that a cookie cutter approach cannot be used for everyone; sometimes no one. In general, we are also very aggressive about starting the rehabilitation process in the ICU with early physical therapy and mobilization to maximize our patients' chances of successful outcomes and functional independence.
Overview
Diseases and Conditions
Lung Cancer
Multiple Organ Dysfunction
Respiratory Failure
Sepsis
Septic Shock
Acute Respiratory Distress Syndrome (ARDS)
Multiple Organ Failure
Circulatory Shock
Treatments and Services
Critical Care Medicine
Advanced Bronchoscopy
Pulmonary Function Interpretation
Endobronchial Ultrasound (EBUS)
Navigational Bronchoscopy
PleurX™ Catheter Placement
Virtual Visit
Hospital Affiliations
Froedtert Hospital – Milwaukee
Zablocki VA Medical Center – Milwaukee
Board Certifications
Internal Medicine
Critical Care Medicine
Pulmonary Disease
Clinic Locations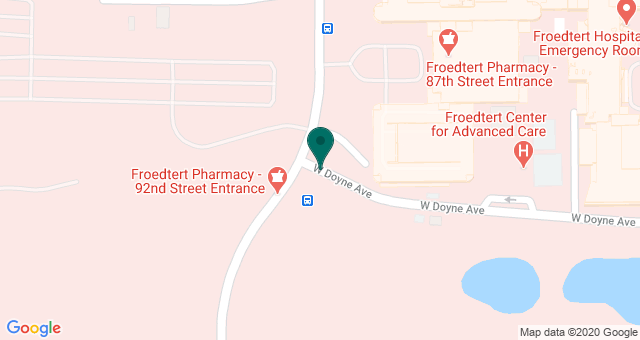 Biography
Board certified in internal medicine, critical care medicine and pulmonary medicine, my primary interest is in care of critically ill patients in the ICU. In addition, I also have interest in multi-disciplinary care of lung cancer patients. For the latter, I provide advanced bronchoscopy services for minimally invasive diagnosis and staging of lung cancer. In addition, I also provide pleural catheters for patients with malignant pleural effusions. I spent a few years practicing in Florida, then Chicago, IL and finally came to the Medical College of Wisconsin in 2008 for additional training and have stayed here ever since. My passion outside of work is still medicine-with the hopes to keep up with both old and new knowledge. In addition, I enjoy reading, and of late, trying to get better at the game of chess.
Education and Training
Doctor of Medicine - All India Institute of Medical Sciences - New Delhi (1999)
residency, Internal Medicine - St. Francis Hospital of Evanston - Evanston, IL (2001-2003)
Fellowship, Pulmonary & Critical Care - Medical College of Wisconsin - Milwaukee, WI (2008-2011)