John G. Thometz, MD
Professor
Location
Orthopaedic Center - Children's
9000 West Wisconsin Avenue
Milwaukee, WI 53226
Children's Central Scheduling
Overview
Diseases and Conditions
Club Feet
Scoliosis
Spina Bifida
Treatments and Services
Reconstructive Foot Surgery
Spine Reconstruction
Hospital Affiliations
Children's Wisconsin - Milwaukee – Milwaukee
Clinic Locations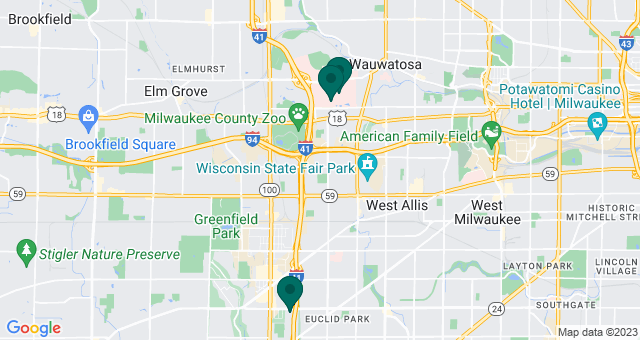 Biography
Dr. John G. Thometz came to the department in 1985 from a Harvard University-affiliated post-graduate fellowship in pediatric orthopaedics at Children's Hospital in Boston. He is a member of the American Academy of Orthopaedic Surgeons (AAOS,) the Pediatric Orthopaedic Society of North America (POSNA,) Scoliosis Research Society (SRS), and Wisconsin Orthopaedic Society (WOS.) Currently, he is the medical director of the Pediatric Division at the Medical College of Wisconsin and chief of Pediatric Orthopedics at Children's Wisconsin.
Dr. Thometz attended Northwestern University in Chicago and Loyola University in Rome, Italy, during his undergraduate years. He earned his medical degree from Northwestern in 1978 where he later served his residency in orthopaedic surgery.
Dr. Thometz sub-specializes in spine-related pediatric orthopaedics such as scoliosis. He also has an interest in pediatric hip and foot deformities, particularly congenital clubfoot. His research publications and national presentations include articles on hip dysplasia, gait analysis, scoliosis in cerebral palsy, spinal instrumentation, talipes equinovarus, tendon transfers for the spastic hand, and hip dislocation in cerebral palsy, the cavus foot, and neuromuscular scoliosis. He has been awarded "Teacher Of The Year" in the Department of Orthopaedic Surgery twice.
Dr. Thometz is currently involved in research on surgically correcting scoliosis without spinal fusion and has done extensive work on conservative care of spinal deformities. Recently, he has led the SRS committee on Non-operative Management of the Spine. He has extensive experience caring for children with clubfoot and helped build a diagnostic center for spinal deformity assessment, foot and gait abnormalities. He is a member of the International School Screening committee.
Dr. Thometz is the author of numerous papers and presentations, especially in the areas of scoliosis and pediatric foot deformity. He is currently a reviewer for SPINE journal and an author for Orthopaedic Knowledge Update.
Education and Training
Doctor of Medicine - Northwestern University Medical School - Chicago, IL (1978)
Residency - Northwestern University - Evanston, IL (1984)
Fellowship in Pediatric Orthopeadics - Harvard Medical School - Boston, MA (1984-1985)