A Young Milwaukeean's Aspirations to Fight Alzheimer's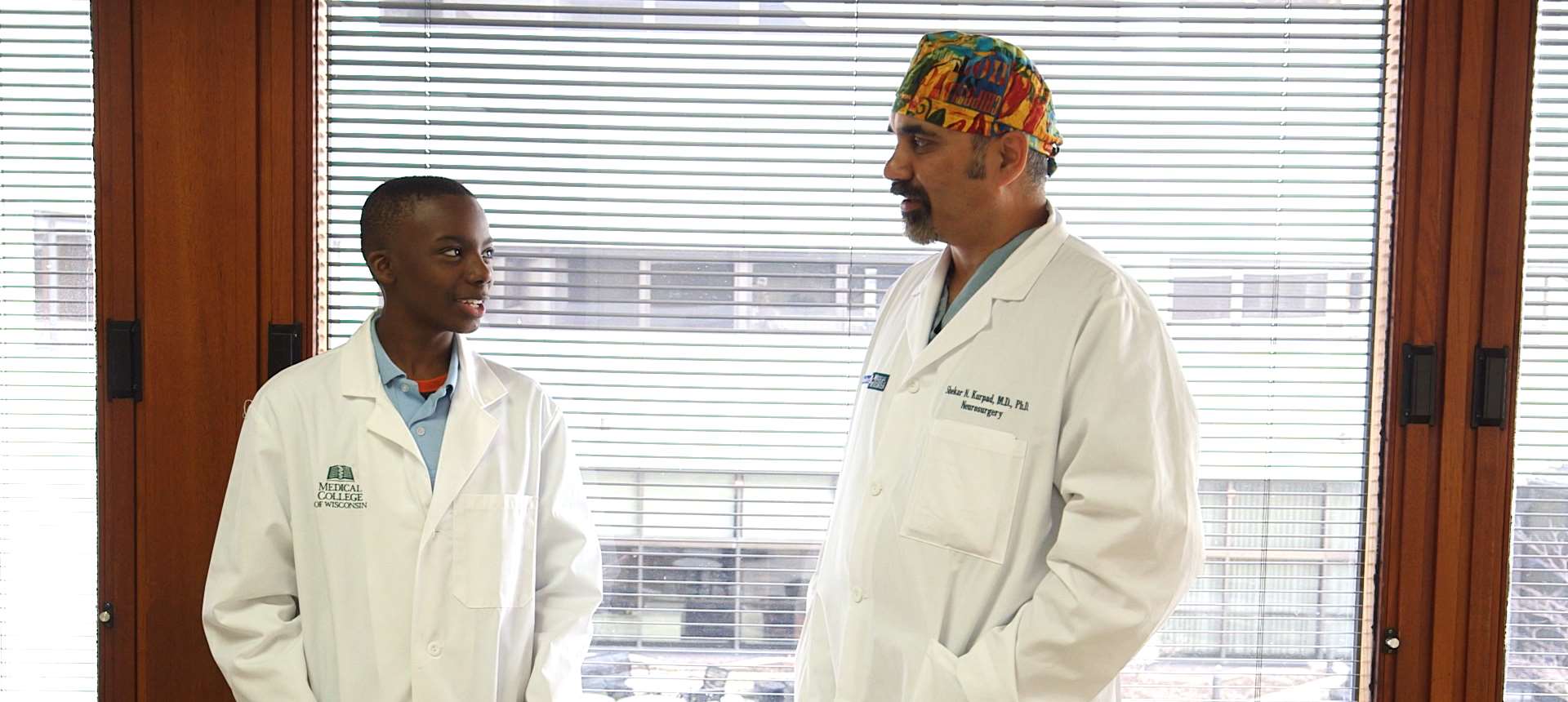 "What do you want to be when you grow up?"
Ask a classroom of middle schoolers the age-old career question, and they usually have a pretty good idea of what they want to do when they are older. Professional athlete. Astronaut. Firefighter. Teacher. Doctor. These are all among the most popular career choices from kids. But for Aremontae Rawls, a seventh-grader at Universal Academy for the College Bound, only one specific profession will do.
"I want to be a neurosurgeon," he says with confidence.
While Rawls' response raises a few eyebrows from the adults around him, his reasons for this choice are straightforward: Neurosurgeons work on the brain, they help people, and the work is challenging.
It is also something different. When Rawls first faced the question in fifth grade, "everyone else said sports," he recalls.
Inspired by Rawls' response, the assistant dean at the school, Mario Sinclair, posted it on the Facebook page Humans of Milwaukee.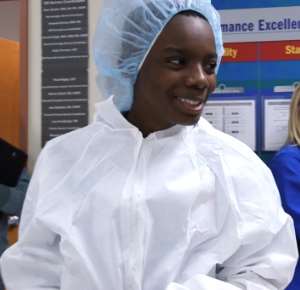 "When I was in 5th grade, they was asking everyone what they wanted to be," the post reads. "All the boys kept saying basketball player or sports. I wanted to be something more. I wanted to save a life and make a difference. When the teacher got to me and asked what I wanted to be, I said, 'I want to be a neurosurgeon.'"
Specifically, he hopes to help find a cure for Alzheimer's, even though the disease does not affect him personally; he just wants to help. In Rawls' opinion, why do what everyone else wants to do when you have the opportunity to make a difference by choosing the road less traveled by?
Especially when that road starts in your own community.
Just 20 minutes from his school, MCW offers a seven-year Neurosurgery Residency Program. Sponsored by MCW affiliated hospitals, it accepts only one or two new residents each year and trains students at Froedtert Hospital, Children's Hospital of Wisconsin and the Clement J. Zablocki Veterans Administration Medical Center. When MCW heard about Rawls' lofty aspirations through the Humans of Milwaukee Facebook page, MCW faculty and students decided to reach out and help Rawls experience a day in the life of a neurosurgeon.
On the day of his visit, Rawls got to don a white coat just like Shekar N. Kurpad, MD, PhD, the Sanford J. Larson Professor and Chair of Neurosurgery, who led the tour. Rawls came prepared with a list of questions for Kurpad. "How much responsibility is it?" and "What is the scariest moment?" were among some of the specifics Rawls wanted to know.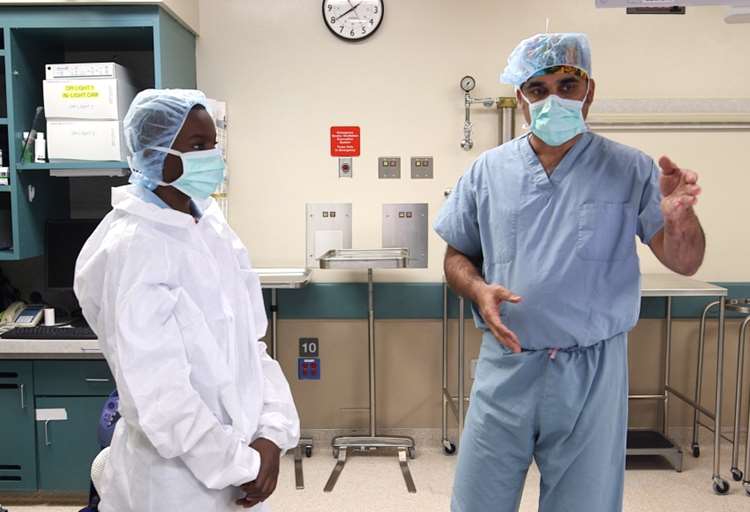 Kurpad answered what he described as "very thoughtful questions" as he introduced Rawls to the environment in which neurosurgeons work as well as the education they require: four years of college and four years of medical school followed by a seven-year neurology residency program.
But all the hard work and education doesn't intimidate this 13-year-old.
"I'm up for the challenge," Rawls says, "because I know I can do it."
Kurpad certainly hopes so. With fewer than 3,000 neurosurgeons in the entire country, the field desperately needs new doctors.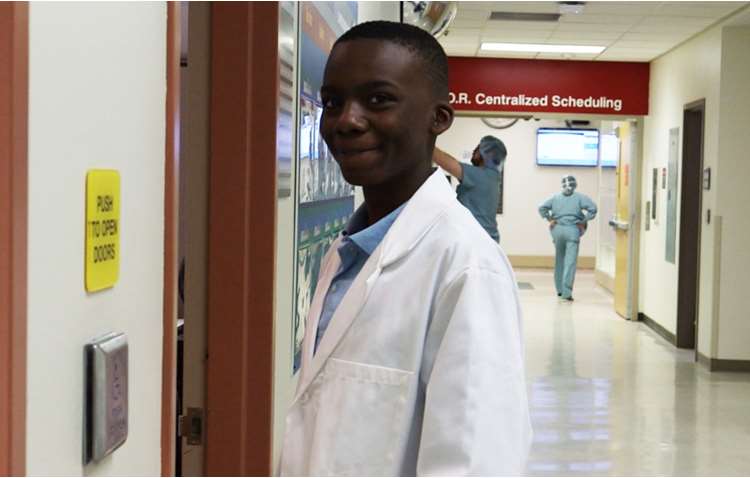 Despite the differences between Rawls' career aspirations and those of his classmates, Rawls says his peers support his dreams. Some even think his goals are pretty cool. When one classmate heard about Rawls shadow opportunity at MCW, he said, "'At least you'll be something,'" Rawls recalls. "That makes me feel good because they inspire me to be great."