Advice to Graduating Class: "Accompany People You Cannot Fix"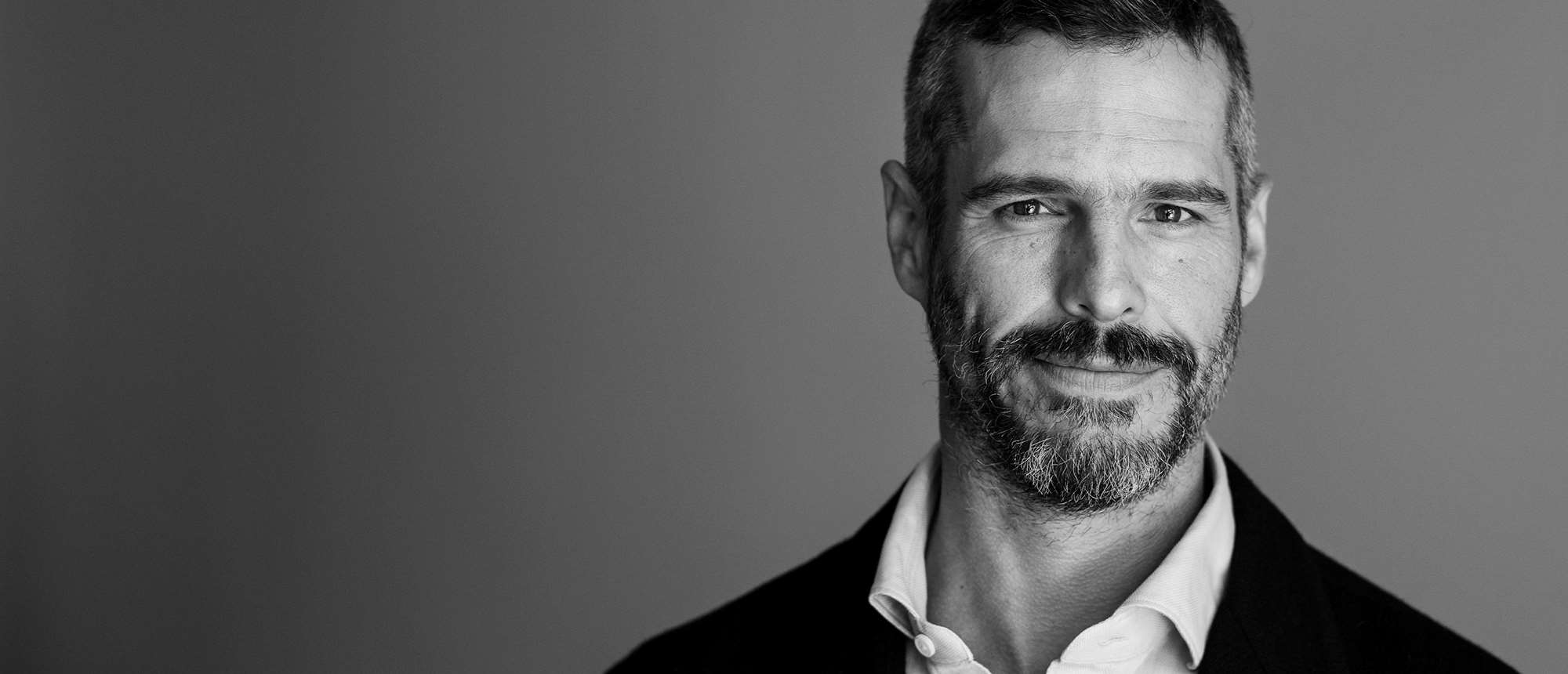 BJ Miller, Jr., MD, is on a mission to change the way the medical community views disability, death and dying. The aim, according to the hospice and palliative care specialist at University of California San Francisco (UCSF), is to "de-pathologize" death, for patients and their physicians alike to recognize suffering and death as a normal part of what it means for them to be human. And that will be his message to Milwaukee's latest batch of health care providers and scientists on May 17 as this year's Medical College of Wisconsin Commencement speaker.
"The word 'pathology' focuses on diseases and is useful for doctors to differentiate normal cells from sick cells, but sometimes when we use that language we pathologize the person," Dr. Miller explains. "People working in medicine can cause accidental pain with the language we use. Someone is not a 'pathological person' or a 'problem to fix' if they have a disability. If health care providers remember that they themselves will someday suffer and die, that is the path to true empathy with their patients."
If Dr. Miller seems deeply familiar with suffering from a patient's perspective, it's because he is. As a college student at Princeton in 1990, Dr. Miller was electrocuted when he climbed a parked commuter train, resulting in severe burns that necessitated the amputation of his legs and left arm.
"That night began my formal relationship with death – my death – and it also began my long run as a patient," he said in a TED Talk in 2015. He recalls how throughout his experience as a patient, supportive friends and family helped him feel normal, loved and unashamed of his new state.
"They were there showing me, 'I will look at you, I will touch you, there is nothing to be ashamed of,'" Dr. Millers says. "Today as a doctor, I'm trying to do for my patients what my friends and family did for me."
Dr. Miller went on to complete college and then graduated from medical school at UCSF, but it was not until he came to MCW for his internship year that he learned about the palliative care specialty in an elective course he says would shape his career.
"I came to Milwaukee, where my parents were living, to complete my intern year, though I was not sure at the time I would continue on in medicine," Dr. Miller shares. "I figured I would get my license in case I wanted to return to medicine later."
But Dr. Miller says the palliative care course taught at MCW opened his eyes to a new field.
"MCW put palliative care on the map; the team of physicians and nurses were superstars in the field," he notes. "Hearing how they approached palliative care and health care in general made me realize that's what I wanted to do, and I fell back in love with medicine."
MCW developed a mature palliative care program at a time when other institutions had only nascent programs. The program emphasized palliative care as a core service that should be available to all patients and the need for dedicated palliative care physicians teaching and researching at academic medical centers.
"Before coming to MCW, I did not have an understanding of palliative care," Dr. Miller says. "I was very lucky to get to see palliative care in its best form here. It was an instant love."
Since his time at MCW, Dr. Miller has gone on to care for thousands of patients with terminal or life-altering illnesses to help ease their physical and emotional suffering. He is receiving an honorary degree from MCW at this year's Commencement for his work.
From 2011 until 2015, he served as executive director of Zen Hospice Project, a six-bed residential hospice center in San Francisco for residents who were expected to live less than six months. Health care workers and volunteers offered Zen Hospice residents the chance to experience spiritual, aesthetic and sensuous gratification during their last days, and focused on giving people dignity through compassionate services and support. His story and work at Zen Hospice were included in the Netflix documentary End Game.
Today, Dr. Miller educates UCSF medical students and the public about palliative care and has a book coming out in July of this year, entitled A Beginner's Guide to the End. He continues to see patients, something he believes is critical to avoiding burnout in work that can be emotionally taxing.
He says the students in this year's MCW graduating class will face many challenges balancing the rigors of life and work in medicine but advises staying close to patients to help them stay connected to their purpose.
"Across disciplines, working in medicine is going to be hard. Your work must feel meaningful, and being removed from that purpose leads to burnout, so participate in your own meaning making," Dr. Miller plans to tell them. "Lean into your subject matter with your patients and get in the habit of accompanying people you cannot fix. Learn to sit with your patients, to do nothing, to simply be there with people. Remember not to separate yourself from your patients. If you bring your own suffering to this work, these traumas will become points of connection between you and your patients."