Destined to Become a Doctor Through MCW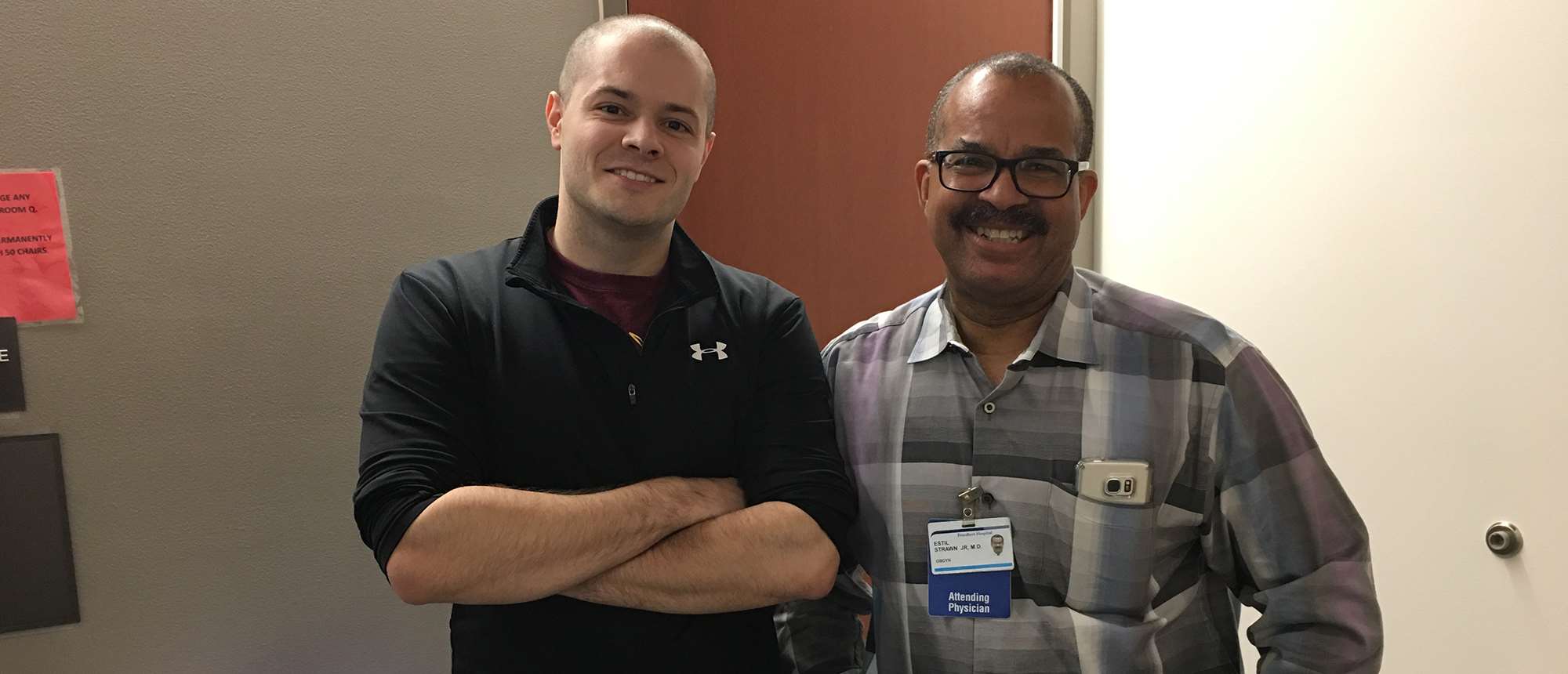 Destiny is a recurring theme in Tyler Schmidt's life, a fourth-year medical student at the Medical College of Wisconsin (MCW). When Schmidt originally left Milwaukee for college, he did not expect to return to his hometown to pursue a career in medicine. But while he is just beginning to embark on his journey as a physician, his life has already come full circle in a few surprising ways, showing him he's exactly where he needs to be.
For Schmidt, fate began to play a role when he was deciding where to go to medical school after graduating from the University of Minnesota in the Twin Cities.
"At first, I wasn't really planning on coming home to Milwaukee to go to medical school," he says. "But then I got an interview at MCW and came to see the facilities and programs. Impressed is an understatement; I was completely blown away."
When Schmidt received his acceptance letter from MCW, he immediately withdrew all of his other medical school applications.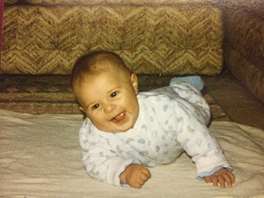 "I had to come here," Schmidt says. "It felt like it was my destiny to come here."
But that was just the beginning.
Back in Milwaukee, Schmidt was in his first year at MCW when his mother showed him something she had been keeping for him.
"She had seen an article in the Milwaukee Journal Sentinel, and the photograph sparked her memory," Schmidt says. "She cut out the clipping and saved it for me."
The man in the photograph was Estil Y. Strawn, MD, MCW professor of obstetrics and gynecology and chief of the division of reproductive endocrinology and infertility, who had delivered Schmidt back in 1989.
"My mother's regular OB-GYN was unavailable when I was born, but Dr. Strawn came highly recommended and was the one to deliver me," Schmidt says.
During his M1 and M2 years, Schmidt recalls that Dr. Strawn's name came up several times, but it wasn't until his clinical rotations his M3 year that Schmidt had a chance to meet and learn from the doctor who brought him into the world.
"I actually had the opportunity to work with Dr. Strawn during my OB-GYN rotation," he says. "We were having a training session on using scopes and cameras during surgeries, and he was the instructor. When I saw his face, I remembered that he was the doctor my mother had shown me. The best word to describe how I felt was star struck."
Dr. Strawn was just as surprised.
"When Tyler approached me and told me about the connection, my first reaction was, 'Wow,' just total surprise," Dr. Strawn says. "I've met young adults who I delivered before, but never in this capacity. I remember saying facetiously, 'Tyler, you're making me feel old!' It was pretty amazing to be meeting him again as a medical student at MCW."
"It was really special," Schmidt recalls. "It felt full circle, and I just feel really blessed not only to be back in my hometown but with this person who delivered me."
Schmidt's chance meeting with Dr. Strawn is just one way MCW has brought parts of his life full circle.
His time at MCW has given Schmidt occasions to volunteer and participate in community service. At MCW, he says, he has learned from what he calls an "unbelievable focus on the community."
One of these opportunities was at Repairers of the Breach, a center for homeless adults where Schmidt volunteered in high school.
"It felt more impactful this time since as a medical student, I had more abilities to contribute," he says. "It's pretty incredible to come back after being away for many years."
Schmidt says his experiences at MCW will certainly influence the kind of physician he will be. He lists the social side of medicine and the importance of having a strong work ethic as among the important lessons he has learned at MCW.
Dr. Strawn is confident MCW will prepare Schmidt well for his future in internal medicine.
"My hope for Tyler or any student is that they always strive to continually learn and stay abreast of new developments in medical technology and patient care," Dr. Strawn says. "I also hope for Tyler that he remembers to maintain his commitment to take care of patients. MCW is continuously looking at ways to be innovative in teaching and mentoring students. It gives them a broad base of clinical practices to prepare them to be the best physicians possible."